NIGHT TO SHINE: A SPECIAL DAY FOR KRISTIN
Hello May 11th, 2022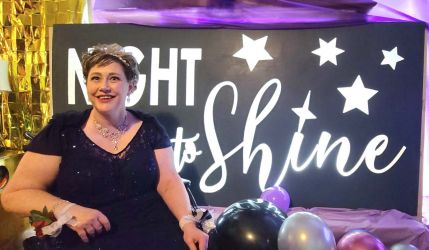 Share This Story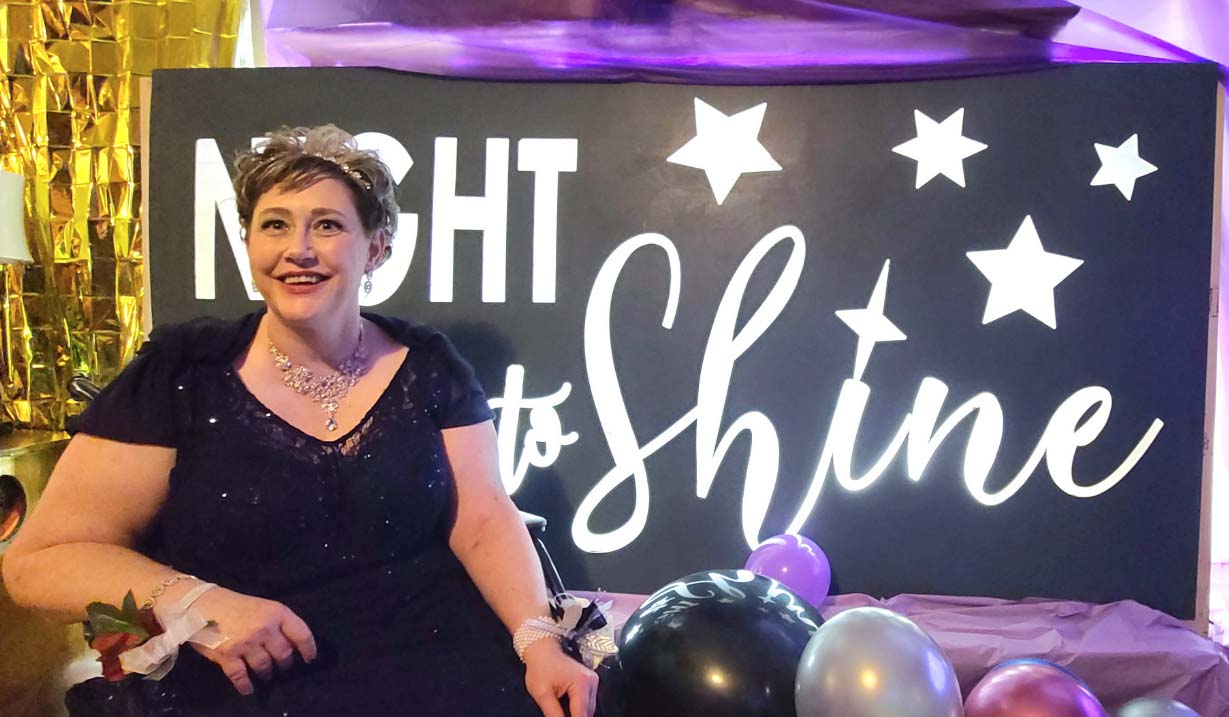 Every year since 2018, Kristin Cherry has been an honored guest at Night to Shine–an unforgettable prom night experience for people with special needs. Her mother Diane shared how Night to Shine became a special time in their family that is set apart just for Kristin. Thiswas a celebration where she felt loved, special, and reminded that God has a purpose designed just for her. Kristin's sister, Jessica Bailey, described what this special day looked like for their honored guest, Kristin:
Night to Shine has always been something our family looks forward to every year. It's basically one big makeover scene from any teenage rom-com, with a little Chick-Fil-A and some seizure meds thrown in. Each year, my sister, Kristin Cherry, gets the movie-star treatment and our entire family gets to revel in her excitement. Preparations begin weeks before the big event. My sister, Natalie, and I get the honor of helping Kristin choose a dress that is fit for a queen. Days before are filled with hair dyeing and list making. The day of…that's the stuff that memories are made of! Family comes in, bringing food (thanks Aunt Sharon!), picking up supplies, and taking orders from Natalie, the Head Makeover Master. Does Kristin sleep the night before? Probably not, hence the seizure med comment from earlier. Sleep is important in the world of seizure disorders. But who can sleep when it's the night before prom? And not just any prom…Night to Shine! The best prom of all!
Kristin is pampered from head to toenails, facial, and makeup, complete with eyelashes that would make Tammy Faye blush! After hair styling is complete, it's time for the best part…the dress and jewelry! At this point, our dad is pacing the floor, as fathers do when it's 10 minutes until showtime. Mom calms him down as Kristin poses for the first of a billion photos to be taken that day. It's a day of girly giggles, lots of food, and even more love. Now, it's on to the big event!
This year's event was a little different than the Night to Shine events we've been involved in previously. In years past, mom and dad would escort Kristin to the venue where there would be a carriage ride, red carpet, photographers, and a big dance that would make any high school prom committee green with envy. This year's event was Shine-Thru, a drive-thru Night to Shine experience. Kristin, along with the other participants, was able to enjoy all the traditional elements of Night to Shine, but in a drive-thru method! She got crowned Prom Queen, got to take LOTS of photos, danced in the car, and had a blast!
While Kristin and our parents were at Shine-Thru, Natalie and I were busy turning our parents' driveway and sidewalk into the ultimate red carpet (minus a red carpet), the living room into a ballroom, and the dining room into a photo booth! Kristin came home from Shine-Thru to see balloons, arches, sparkly foil streamers, flowers, disco lights, and all things shiny! The livestream was playing on the TV as our entire family danced, sang, and partied the night away with our sister, the Prom Queen.
Thank you, Tim Tebow Foundation and volunteers, for truly being the hands and feet of Jesus. You help to make these special individuals know that they are loved and cherished. They are masterpieces created by God and none of them are a mistake. God has a special purpose designed for each and every King and Queen.
The morning of this year's event, my mom sent us the verse from her daily devotional that read:
"We remember before our God and Father your work produced by faith, your labor prompted by love, and your endurance inspired by hope in our Lord Jesus Christ." 1 Thessalonians 1:3
Faith, Hope and Love. We, as Christians, all hope to be remembered for these fruits. The volunteers who love on our sister each year are perfect examples of this very thing. Thank you for sharing the love of Christ with us and so many others in such a tangible way!