CELEBRATING CALEB AND BROGAN'S FIRST NIGHT TO SHINE
Hello February 15th, 2022
Share This Story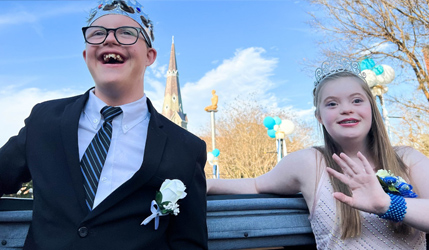 Meet Caleb and Brogan! Caleb has been cheering for his friends and warming up the crowd at Night to Shine red carpet in Jacksonville, FL for four years. On February 11th of this year, he was celebrated as an honored guest with his date Brogan. Caleb's mom, Karen, describes what her child's experience was like going to Shine-Thru and the Virtual Celebration for the first time!
Finally!
The big night had arrived–Night to Shine 2022! Caleb had been waiting for years to attend. He had previously been a volunteer, cheering on his friends, and doing his best to make their night a special one. And now it was his turn!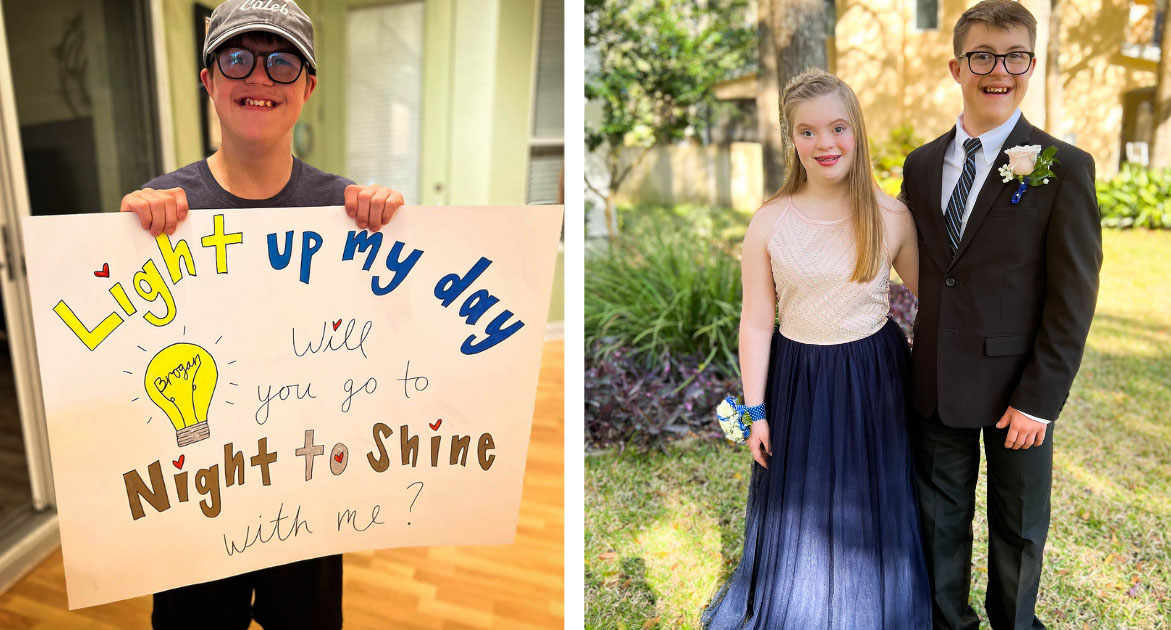 Although the event itself would be virtual, he was especially looking forward to the "Shine-Thru" red carpet experience. He even had a fun "promposal" with his girlfriend Brogan. She said, "yes!" and plans were made. Flowers, formal wear, dance shoes, pictures­­­–they were ready to shine!
And shine, they did. With crowns and tiaras in place and thanks to hundreds of amazing people on the red carpet, Caleb, Brogan, and friends had a fantastic night. The love flowing back and forth between honored guests and dedicated volunteers was palpable. Each person there felt it. God's presence in an inclusive celebration of life and purpose. You see, it's not about doing it FOR people with differing abilities; it's doing it WITH them. Celebrating together. Honoring the purpose that each one of us has. Every person there, shining bright just as God intended. Such a beautiful thing to be a part of.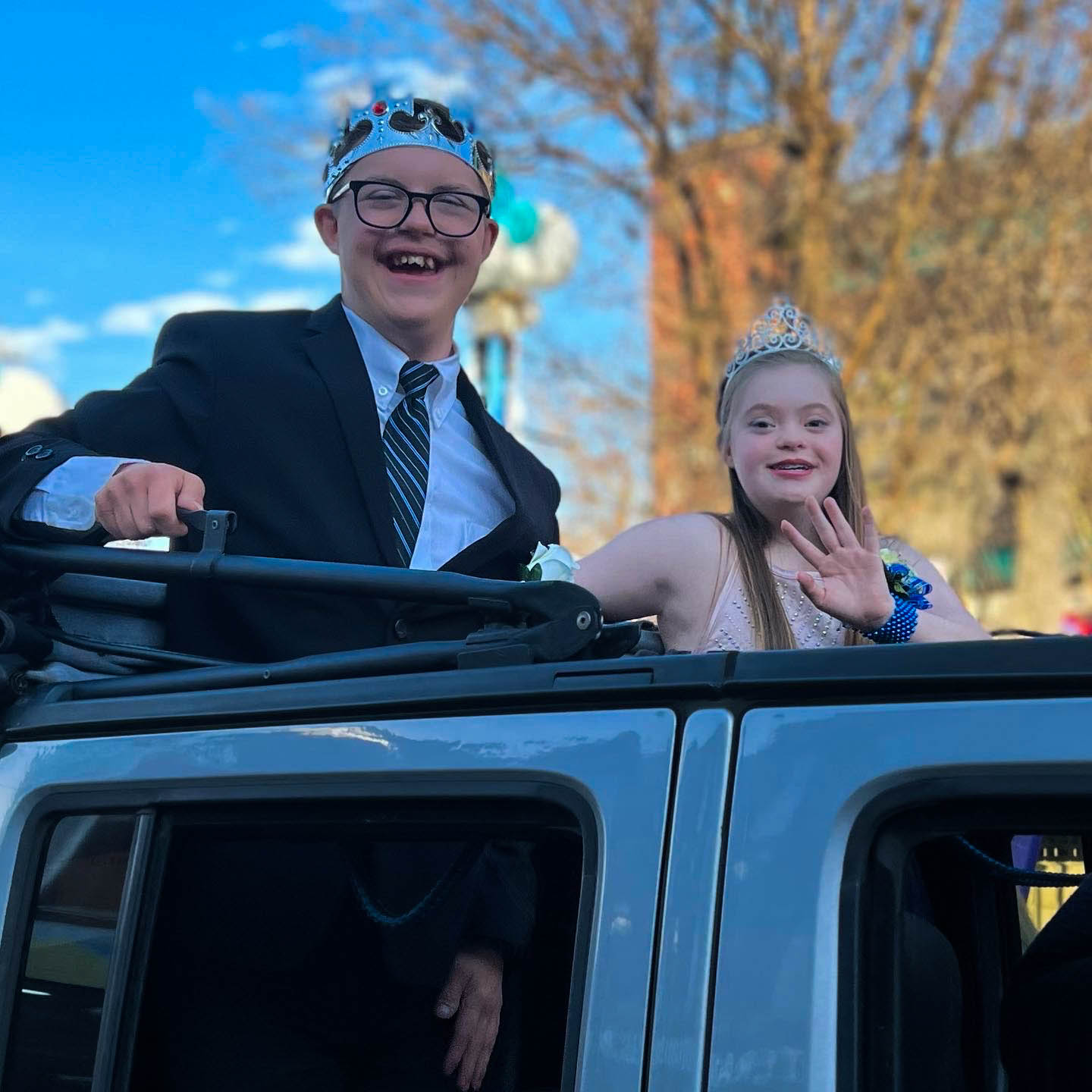 We are so thankful to Tim and the Tim Tebow Foundation for making sure this event went on again this year. It truly means so much to so many. Hearts are changed. Lives are changed!
I know Caleb and Brogan absolutely felt like royalty that wonderful night. Their first "Night to Shine" will be forever remembered and cherished. Thankful and blessed.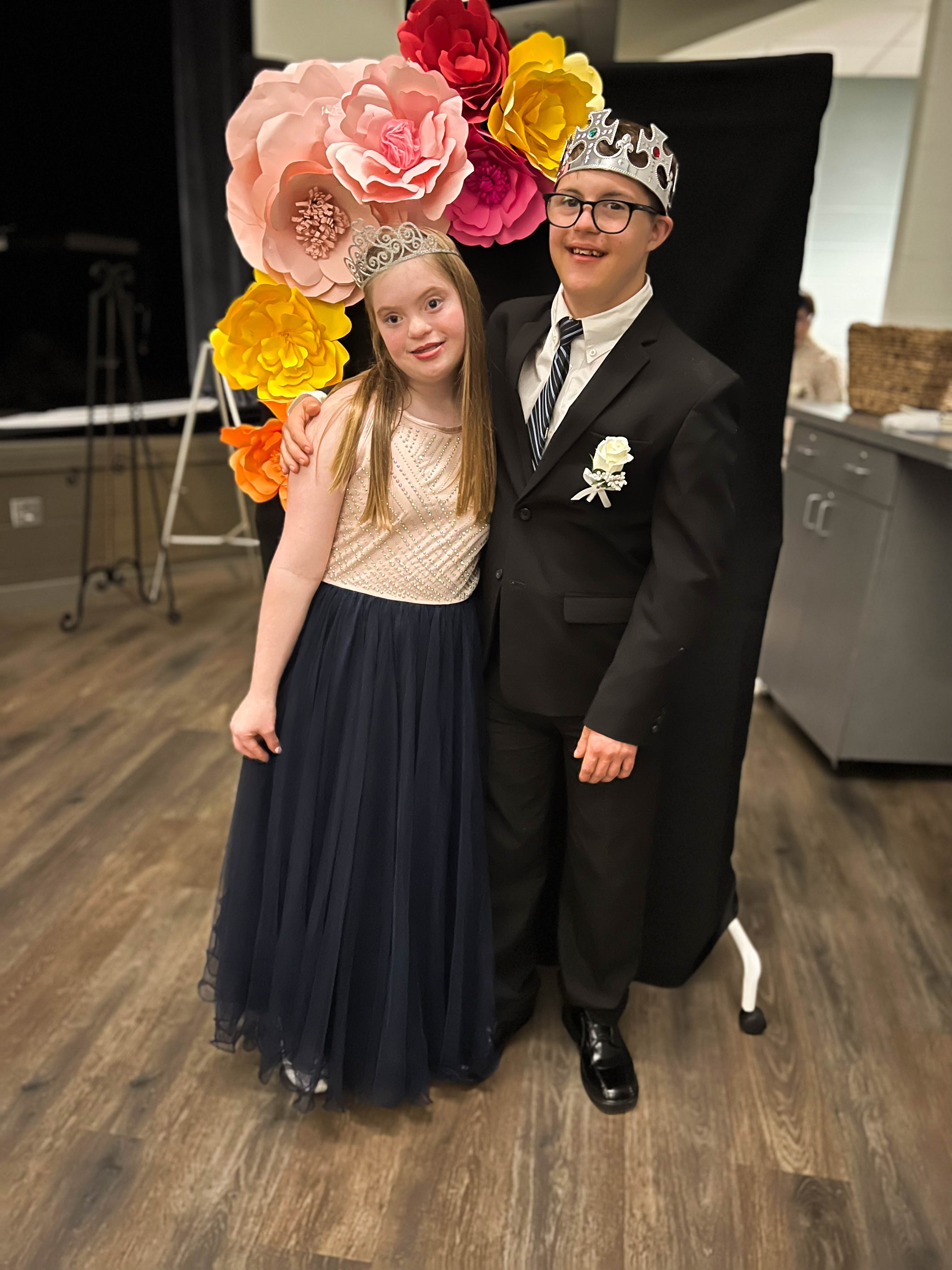 Caleb and Brogan's joyful evening at their first Night to Shine is a beautiful example of the experiences shared by so many of our honored guests. What an incredible honor it was to celebrate royalty like Caleb and Brogan! We can't wait to do it again next year!