Nicole's Story
Hello October 14th, 2021
Share This Story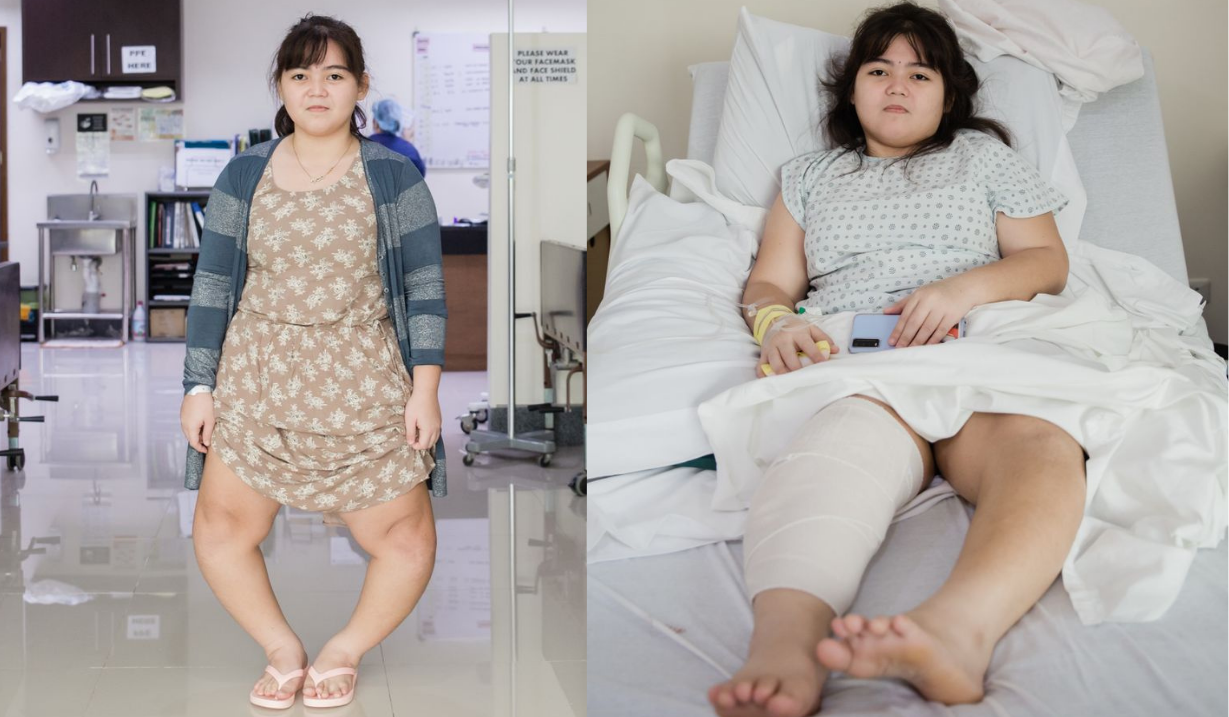 As written by a Tebow CURE Hospital staff member:
"When I learned that Tebow CURE offers sponsored surgeries to treat complicated cases like mine, I felt hopeful once again. I didn't expect I could still have a chance to have my legs straightened," shared Nicole.
Nicole is a 17-year-old girl with a beaming smile. However, this smile of hers is sometimes replaced with a frown when she's the victim of bullying due to her condition. Nicole was born a perfectly healthy baby, but she started putting on some weight when she was about nine years old. That's when we noticed that her legs started deforming," Nicole's mother, Rosemarie, shared.
They went to the city's public hospital to seek medical advice and learned that Nicole has Blount's disease, a growth disorder that causes the bones of the lower leg to bow outward. "The doctor told us that it could be surgically treated but warned us that it might cause her more harm than good because of her weight. We decided not to push through with the surgery anymore upon learning this, for fear that Nicole might not be able to walk," Rosemarie added.
The deformity in Nicole's legs started to worsen over time. As a result, Nicole has been robbed of certain joys in her childhood. "I could not play sports with my friends and classmates, or walk long distances without my knees hurting. I have also been a target of bullies and people would call me names," she confided. Despite this, Nicole doesn't let others' demeaning words dim her light nor dull her sparkle! She uses these instead as a motivation to perform well in school.
Thankfully, another opportunity for Nicole's healing opened up again when their family learned about Tebow CURE's orthopedic services through someone they met at church. Unlike in the past where she and her family had fears and apprehension, Nicole is now determined to undergo surgery and was glad to know that healing isn't too late for her.
When we first met Nicole early this month, Child Mentor Shierra welcomed her and spent time making her feel at home on her first day at the hospital! She even gifted Nicole a devotional book to help keep her thoughts occupied with comforting words from the Bible. Nicole didn't get good sleep the night before while thinking what OR day was going to be like. She felt a mix of excitement and nervousness. Thankfully, she slept the entire time she was in surgery to make up for it.
Dr. Peli and the medical team worked on straightening one of her legs. Through a C-arm machine (an imaging device used in surgery that is shaped like a "C"), we got to see Nicole's progress on her lower leg. On September 9th, we celebrated with Nicole because of the significant change of her operated leg! It was already a few inches longer than her left one. Only God can make that miracle possible instantaneously. Once Nicole's right leg heals, she will prepare for another surgery on her left leg. Let's continue to pray and trust God with every step.