Once isolated because of disability: now thriving in a loving community
Hello November 14th, 2023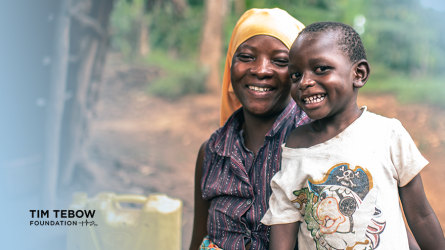 Share This Story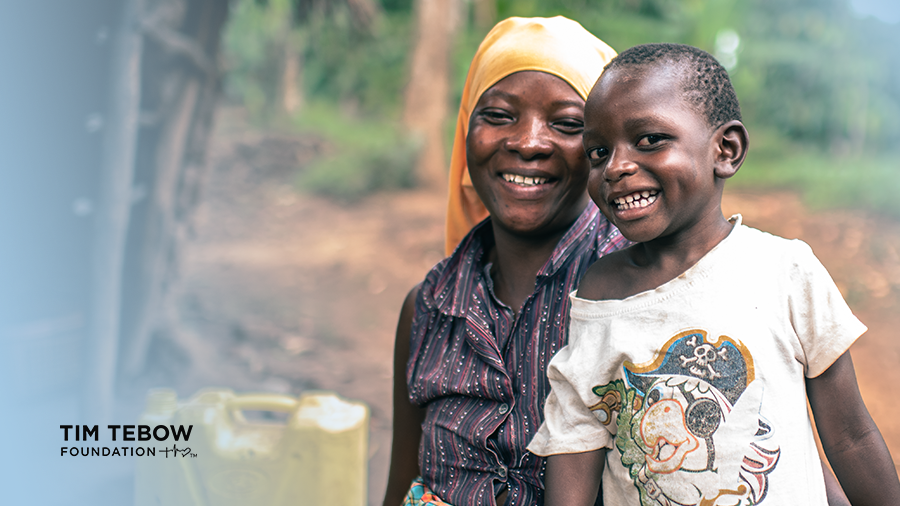 Imagine a life where you are isolated and shunned from your own community— this is a reality that many children with disabilities endure all around the world. Children with disabilities in Uganda often live in this reality, and are frequently treated as outcasts, which can put them at risk of being orphaned, abandoned, and even trafficked.
At the Tim Tebow Foundation, we are fueled by our passion to bring Faith, Hope and Love to children and families experiencing disability in Uganda and around the world. Working together with our Ministry Partner, Ekisa Ministries, through the Ekisa Tebow Community Care Center, we are able to provide medical and therapy services, empower families to thrive in their communities, and continue rewriting the narrative of disability in Uganda.
Meet Elvis! As one of the children thriving because of the care and support provided at Ekisa Tebow Community Care Center, his story is a testament to the incredible work God is doing in the lives of children and families who are given the opportunity to be part of a compassionate community and receive access to life-changing resources.
"It's a boy!" The air was filled with joyous cries as the midwife announced Elvis' birth! There was so much excitement as this precious boy was welcomed into the family. However, as time passed, his mother, Mariam, noticed that Elvis was not reaching the developmental milestones expected of children his age. He struggled to crawl, couldn't stand with support, and was plagued by frequent convulsions.
Filled with worry and questions, Mariam sought guidance from a local health center, where she received a heartbreaking diagnosis: her beloved son had a brain injury. This news left her anxious and unsure about how she would navigate raising a child with disabilities. In her village, disabilities were often regarded as unusual, and she found herself overwhelmed with concern that she and her son would not be accepted.
At this point, Mariam had lost hope. She faced blame from people in her community, who attributed Elvis' disability to her past sins and curses. As the weight of societal judgment became almost unbearable, she considered leaving Elvis with his grandmother in the village.
As Mariam wrestled with all the challenges, a routine outreach program offered a glimpse of hope. A village healthcare worker was able to identify Elvis as a child who would benefit from specialized care, leading to a referral to Ekisa Ministries.
The Ekisa Tebow Community Care Center welcomed Elvis and Mariam with open arms, providing a compassionate team of social workers, nurses, and physical and occupational therapists who thoroughly assessed Elvis' needs. In addition to the medical resources they are receiving, Elvis and Mariam are embraced by a loving community and are given the support they so desperately need.
Today, Elvis and Mariam continue to thrive.
The resources provided at Ekisa Tebow Community Care Center are not simply changing lives—they are rewriting the narrative surrounding disabilities in Uganda. By restoring hope and demonstrating that every child is God's image-bearer, worthy, and valued by the One who created them, we can continue serving, celebrating, and offering belonging to families like Elvis and Mariam's. Thank you, TTF Family, for being a community of hope and bringing lasting impact to children and families in Uganda. Thank you for joining us, and thank you for praying for these precious families in Uganda.