Rising Light Ridge: Profound Impact of Equine Program
Hello September 1st, 2023
Share This Story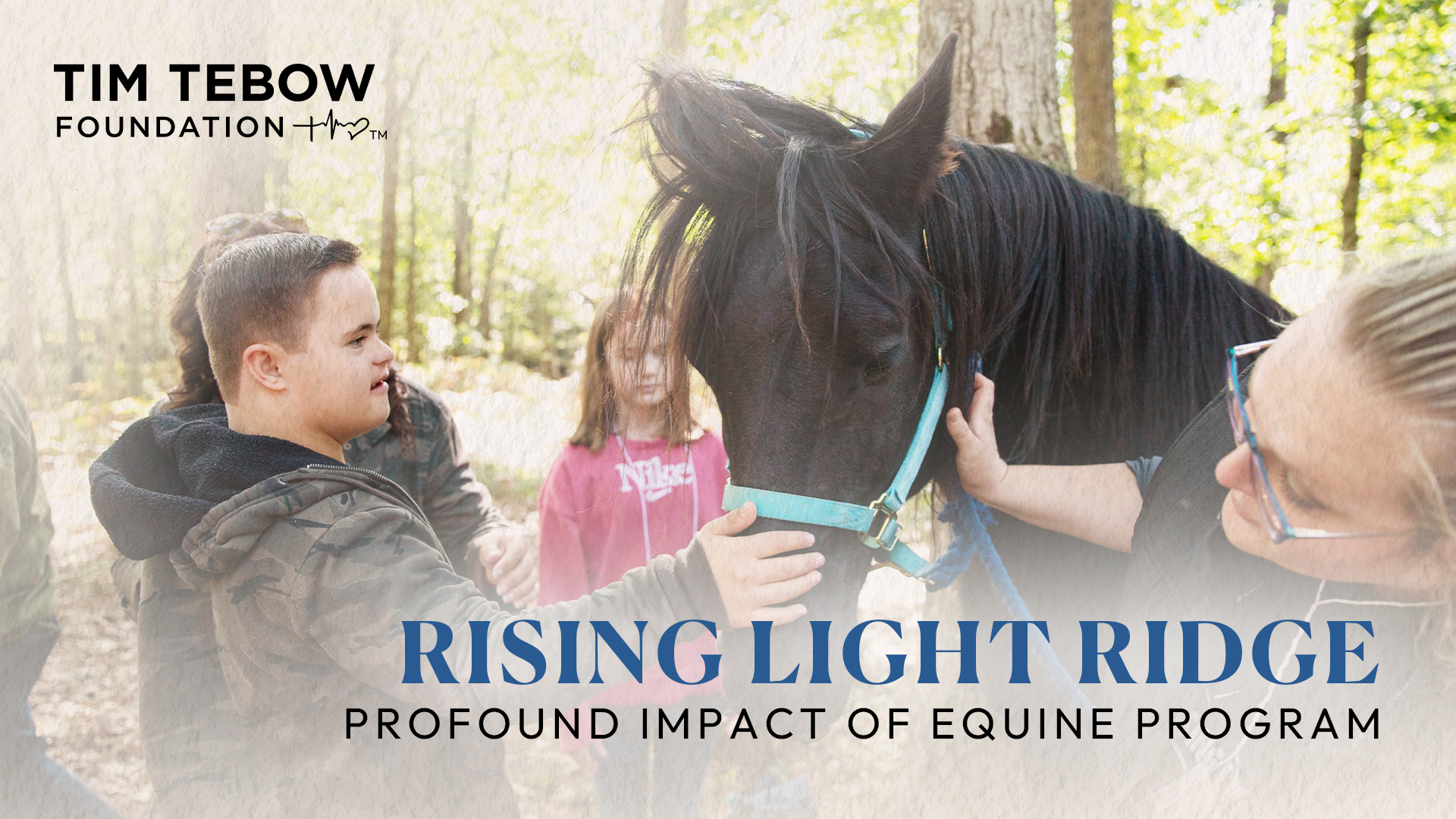 In 2021, TTF Ministry Rising Light Ridge (RLR) launched its inaugural summer program for guests from all backgrounds and abilities in the Pocono Mountains in Pennsylvania. When fully realized, RLR will represent a tangible expression of the strategic ministry focuses of TTF by bringing Faith, Hope and Love through active ministry and building a community of belonging celebrating God's image-bearers.
The developing campus of RLR, when fully realized, will make a difference in the lives of as many as 20,000 guests every year through several programs like summer camps, retreats, equine and canine assisited programs, universally accessible outdoor adventures, respite programs, and many more! In the past two years, we've seen some programs grow through the dedicated staff as they witnessed its profound impact on the lives of hundreds of image-bearers.
Today, RLR is operating a satellite equine center to bring hope and healing to children and adults while interacting with our four-legged friends – Rosie, Rue, Ollie, Sunny, Maizy, Amber, Fonzy, Opie, Panda, and Tigger. RLR horses have been specifically evaluated and chosen for their temperament and willingness to partner with children and adults to create these unique relationships.
One of our caring staff at RLR shared her experience with us, as she's seen camp members feel the profound impact of therapeutic and equine discovery programs:
"God created an inherently relational animal in the horse as they thrive with other herd members for safety, security, and friendship- much like God created his own image -bearers to be. We have seen a camper with a challenging past connect with a horse with trust. It was truly beautiful."
This bond is especially reflected every summer when campers and counselors stay in the beautiful Pocono Mountains. They may seem fearful at first to start interacting with horses, but every day, campers and counselors alike muster up the courage as they groom and ride one of these creatures.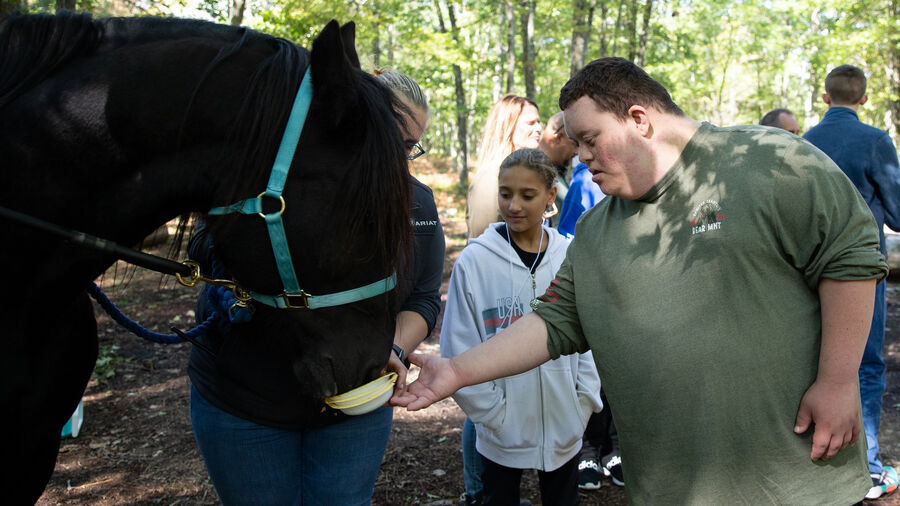 "For our campers who live daily with ambulatory challenges, they experience the well-researched benefits of being on horseback where the movement of the horse naturally mimics the movement of the human gait, providing the sensory input and motor output to enhance walking. As therapeutic riding instructors, we have witnessed the improvement in balance, strength, and coordination that can come from riding horses over a period of time."
"We have witnessed children and adults who either cannot or choose not to communicate with people 'talk' to their horse either non-verbally or, in many blessed instances, with actual words. We have seen tears of joy in the parents' eyes when they hear their child say 'walk' or 'whoa' for the very first time. We have heard the stories of how children who could not sit up on the couch with their families to watch TV but have developed enough core strength and balance to do just that. After camp, they were able to sit up beside their mother, father, sister or brother to watch TV! We have been party to hearing long-held, painful secrets never before divulged from the back of a horse or during the safety of a grooming session because the horse does not judge, does not tell another, and thereby inspires the confidence to trust another human being with some of the deepest, darkest moments of their lives. And, by the grace of God, we, the horse, and the person, hold one another in love."
Isn't it amazing to see how God uses His own creation to touch the lives of his image-bearers? We look forward to sharing more stories of the profound impact our equine program has on individuals, regardless of backgrounds and abilities, their families, and communities. As we continue to see this campus grow, including all its programs, we hope and pray that Rising Light Ridge will continue to demonstrate the love of God to generations.