Wounds that Lead to Healing
Hello June 30th, 2020
Share This Story
Written by CURE Storyteller, Ella Abadesco
Being a storyteller gives me the privilege to witness modern-day miracles at the hospital. I get to see kids wear their first-ever pair of shoes, walk with both feet flat on the ground, and stand tall when they could do none of these things before. I am grateful to see healing happen right before my very eyes. Not just that, I get the privilege to learn about science and medicine through surgery and procedures performed by doctors and nurses.
One of the things I learned is the odd way science works to heal our bodies. Sometimes, it involves the process of "wounding" first for it to heal. One example of this is when our medical team does a procedure called debridement, a procedure for treating a wound in the skin, to our patients whose wounds or surgical sites have been infected. For the wound to close and properly heal, they have to remove unhealthy tissue and trim the wound edges. In severe cases, the doctors opt to do perform the procedure surgically. This wound cleaning promotes the growth of healthy tissues that speeds up healing.
There is another process that involves cutting or breaking a bone in order to heal it. Osteotomy is a surgical procedure that cuts and reshapes bones to repair a damaged joint. It is also used to shorten or lengthen a deformed bone for doctors to ultimately straighten the limb.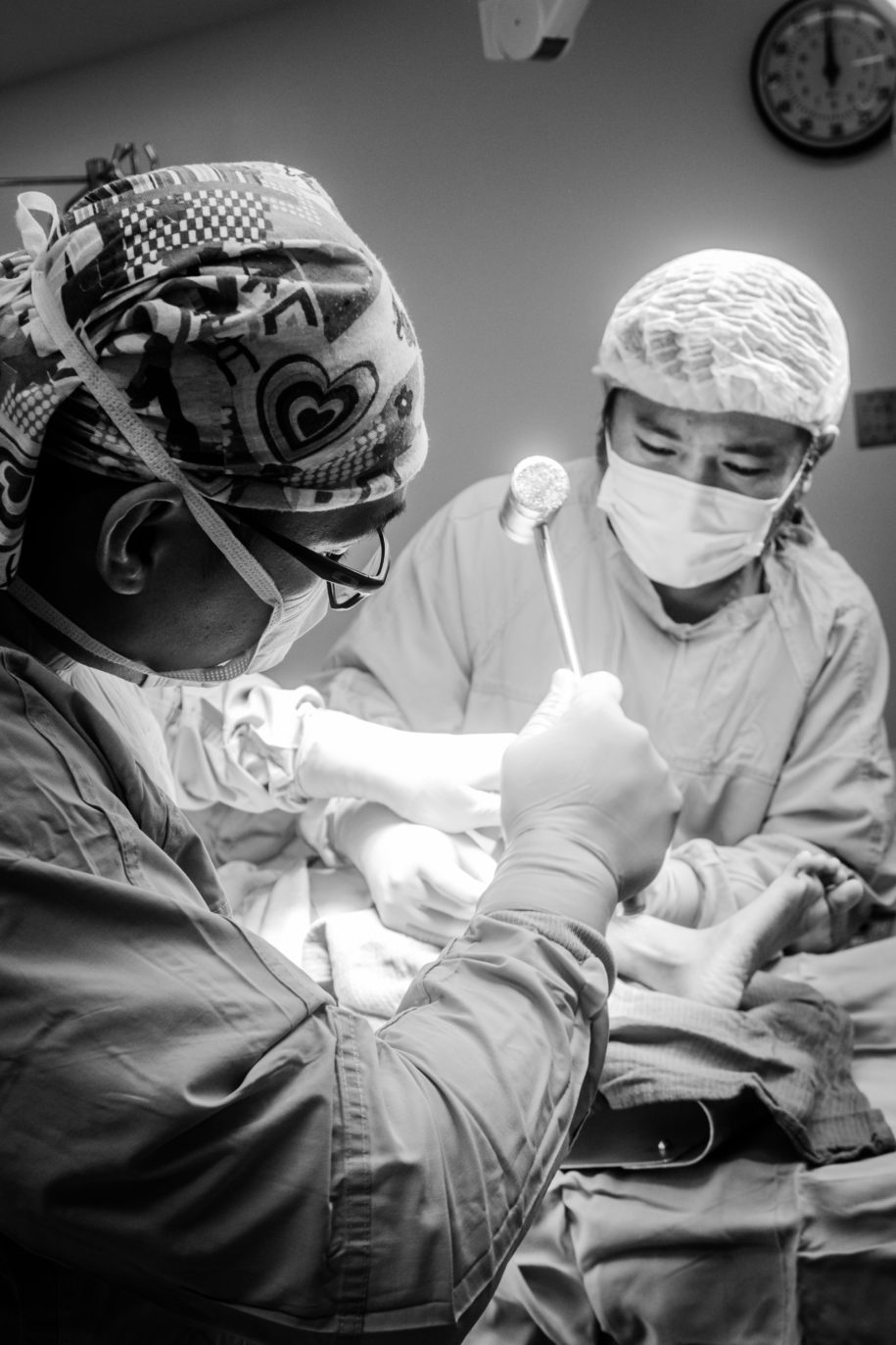 In some instances, the healing process is painful. The procedures that you read about above involve scraping away dead tissues and breaking bones that didn't heal correctly. These painful procedures seem counterintuitive, but they lead to healing. One time, as I was observing CUREkid Emeliano's surgery in the operating room, Doctor Jun told me, "Surgery is like our experience in our spiritual journey. Sometimes, we experience breaking in order to bring healing into our lives."
Like these procedures where dead tissues and bone shafts must be removed to keep the "good" ones alive and healthy, God sometimes has to remove the unhealthy stuff out of our hearts and break our old ways so that we can be healed. Initially we may think that we are being wounded, but in fact, our lives are being restored and saved.
Patient stories of brokenness have turned into stories of healing and redemption, both physically and spiritually. Roselle, the CUREkid pictured in the headline photo on this blog, was hit by a motorcycle while crossing the road and fractured her leg. She underwent multiple debridement procedures and surgery. When asked how her healing journey has been, she told us, "It is through my accident that God made me realize that I need to change my old ways and have a new sense of purpose in life." Through pain and brokenness, she experienced healing from the inside out.
We may not have the answer as to why suffering happens, but we can take comfort in the fact that we have a Healer, who understands. He was also wounded and broken and offers us hope and healing—His name is Jesus.
For more stories of hope and healing from the Tebow CURE Hospital and as well as TTF's other initiatives, please visit the Stories section on our website. Every single child featured is one directly impacted by your support. Thank you for partnering with us as together, we continue to bring Faith, Hope and Love to children in need around the world.