Theo's Courageous Healing
Hello November 17th, 2023
Share This Story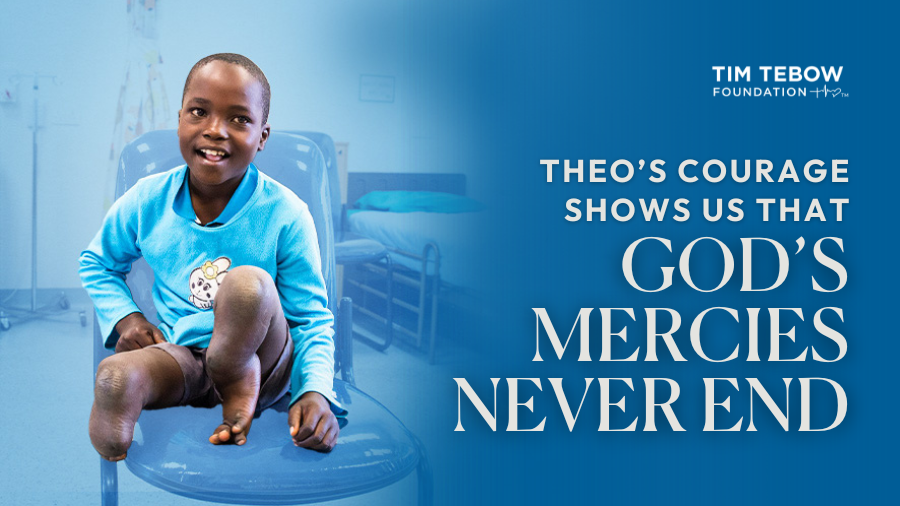 In a small town in Zimbabwe, a mother named Florence gave birth to a precious baby boy. The joy of welcoming her son was immediately overshadowed by worries when the doctors couldn't find the right words to tell her how her baby was doing. When they finally broke their silence, they shared the news that although her precious baby was alive, he was born with life-altering lower limb conditions. His legs had different lengths, and with that fact, there were mobility concerns with his hips, knees, ankles, and feet.
Her heart both swelled and broke upon hearing the words alive and disability in one breath. Florence felt conflicted by the truth because, underneath her sorrow, a light sparked that filled her with gratitude for his survival. She embraced this boy and loved him wholeheartedly. She named him Theophylus, meaning "Loved by God."

She shared this news with her husband, who undoubtedly accepted their son. Although some communities in Zimbabwe view disability as someone's fault or being cursed, Florence and her husband stood firm that their child deserved the best future. His condition never changed the value, worth, and love he received from his parents. They believed that he was a blessing from God, created whole in His image. They knew it was vital that he grow up believing he was a child loved by his parents and God.

Florence searched for hospitals to provide Theo with the specialized care he needed. Unfortunately, in Zimbabwe, there are only 1.5 surgeons available for every 100,000 people, and the hospitals that Florence went to did not offer the orthopedic surgery he needed. And even if she had found a resource for specialized care, her family could not afford to pay for the treatment. She began to feel defeated by the lack of access to medical care, finances, and rejections from schools that stated they "do not admit children with disabilities."

Florence approached the search with the mindset that she raised Theo with – that if he could achieve anything he set his mind to, she could find them the help they desperately needed. With that same courage, Florence tirelessly searched for assistance and fundraising through local charities and organizations advocating for people with profound medical needs. She eventually was able to equip Theo with a wheelchair and place him in a school to get access to education through government initiatives promoting inclusive education. However, Theo struggled at school—his peers teased him for his condition, and the school grounds were not wheelchair accessible. But he remained hopeful. His courage fueled his parents' determination to carry on through every challenge.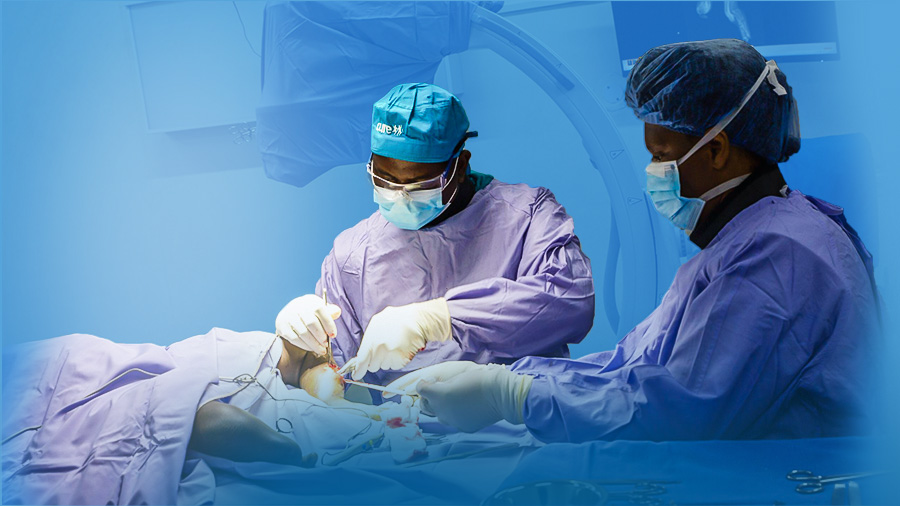 One day, Florence was referred to TTF's Ministry Partner, CURE International. We bring Faith, Hope and Love to children with profound medical needs by helping provide life-changing orthopedic surgeries at CURE Children's Hospital of Zimbabwe – the country's first-ever hospital providing orthopedic care for children with disabilities without any financial burden. On September 8, 2023, Theo underwent successful surgery with the help of world-class doctors. "God has finally answered my prayers," said Florence, "Getting the help that Theo needs after all these years is all I ever hoped for." With his mother's unwavering love and faith, they overcame hardships as a family.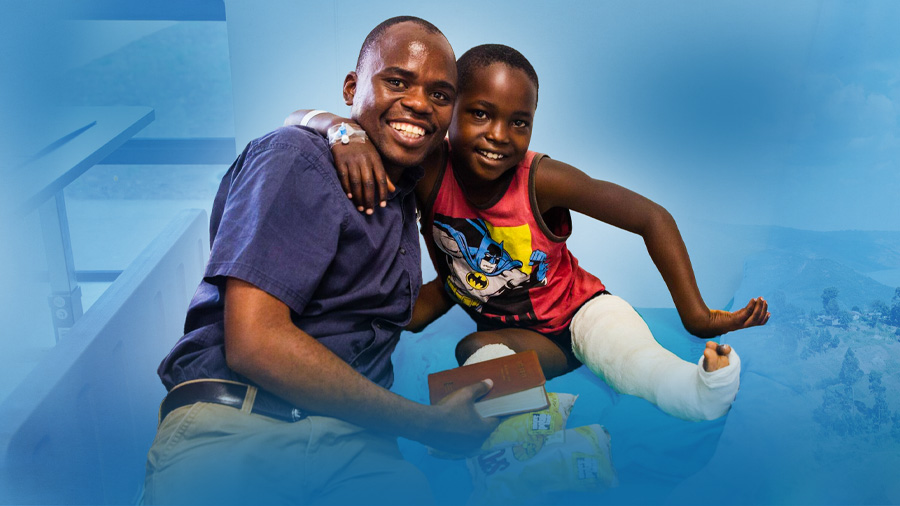 The surgery realigned Theo's bones, allowing him to be fit for a prosthesis that he would eventually need, a crucial step in his healing journey. Although his procedure wasn't pain-free, he always had a smile on his face while he was prayed over and cared for by their loving staff. Theo's courageous healing journey is a testament to God's faithful plan. His story makes the verse from Lamentations 3:22-23 come to life in our time: "The steadfast love of the Lord never ceases; His mercies never come to an end; they are new every morning; great is Your faithfulness."

We praise God for Theo's successful surgery and are encouraged to see Him answer this precious boy's prayers!
TTF Family, will you join us in praying for Theo as he continues to heal?