Baby T's Promising Journey
Hello November 20th, 2023
Share This Story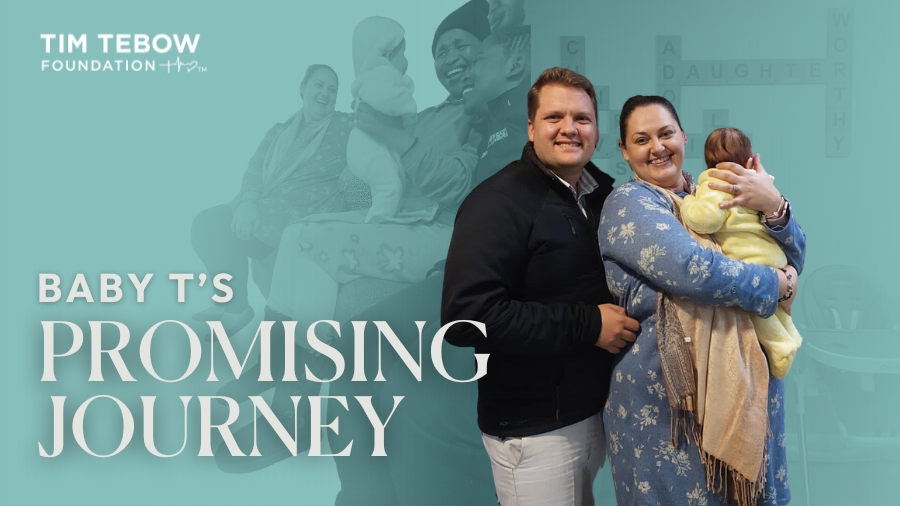 The loving staff at one of our TTF Promise Homes dressed Baby T in a plush yellow jumpsuit to prepare for a special day. Her tiny feet stood on the laps of women who have cared for her for months, and her little arms rested in their embrace. And although Baby T is so very loved in this place, she would soon leave their arms as she headed into a promising journey with her forever family!
In February 2023, Baby T was welcomed into one of the TTF Promise Homes through TTF Impact Baby Rescue in Johannesburg, South Africa. Before her birth, Baby T had been destined for an adoptive family, as her biological mother decided to surrender her while still carrying her in the womb. She arrived at the home the very same day she was born, displaying a strength uncommon in most newborns. Her presence captured the hearts of the staff at Impact Africa, and they immediately showered her with love.
On average, three infants are abandoned on the streets of Johannesburg every day often due to extreme poverty or abusive situations against women and children. In partnership with Impact Africa, we've created life-saving alternatives to aid this crisis through TTF Impact Baby Rescue, providing safety, quality care, nutrition, healthcare, wellness, and the opportunity for a forever family.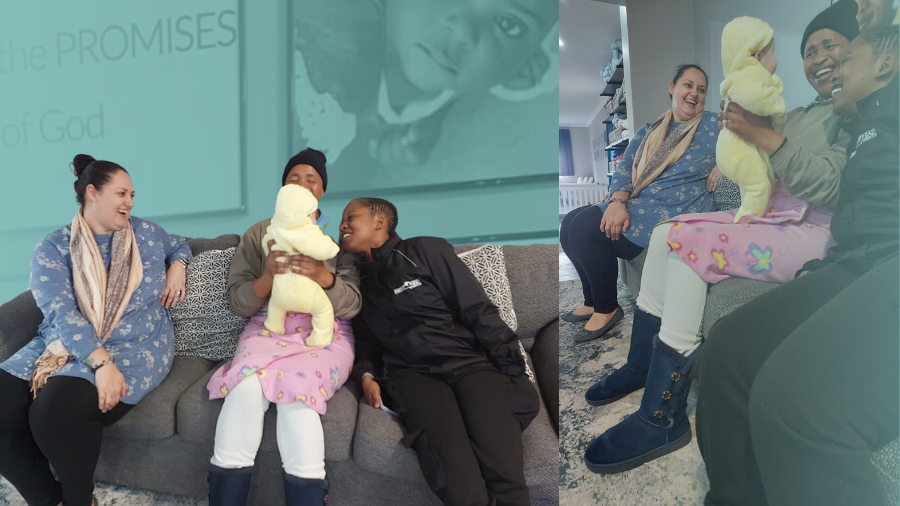 While she was there, Baby T was covered in prayers of love and dedication through the hopeful hearts of the staff at the Promise Home. They ensured that during her time under their care, she was filled with the same love and support that her forever family was ready to give her. The family patiently waited for Baby T, their loving hearts eager to pour out their unconditional love. After they received the call that they finally were to be blessed with a baby they longed for, they eagerly visited her weekly from the time she was only a few days old. The family prepared for her to come home, filling their home with all the baby essentials and readying a brand-new baby car seat for her to use.
After 98 days at the TTF Promise Home, Baby T finally got to go home with her forever family! Her father's hands shook with excitement as he put her carefully in the car seat. Her mother's eyes swelled with tears as she thanked the staff for caring for their baby girl so well. This beautiful and exciting day would not be possible without their loving care and generous hearts to provide babies like Baby T with a brighter tomorrow.
TTF Family, please join us as we pray this prayer over Baby T's promising new life with her forever family:
Heavenly Father,

Thank you for Baby T and your gift of life, that she may experience your love and a taste of heaven on earth. Thank you for carefully forming and covering Baby T in her mother's womb and giving her mom the courage to give her precious baby hope for the future. We praise you for creating Baby T fearfully and wonderfully in your image. May she see you reflected through the love and care of her parents, and feel your presence surround her in the warmth of a home where your name is honored. Thank you, Father, for filling her with Faith, Hope and Love. May her days be bright and may she always know how loved she is.
In Jesus Name, Amen.
We are so thankful for the caring staff at our ministry partner @impactafrica, and for the love Baby T continues to receive from her adoptive family. TTF Family, we thank you for your heart to serve, support, and fight for those in their darkest hours. Baby T's adoption journey embodies a spirit of resilience and the promise of a bright, beautiful future.
We are grateful to our TTF Family for helping make this life-change possible and for standing with us as we bring hope to vulnerable babies in Johannesburg, South Africa.