Robert's Rescue + Restoration Story
Hello May 16th, 2022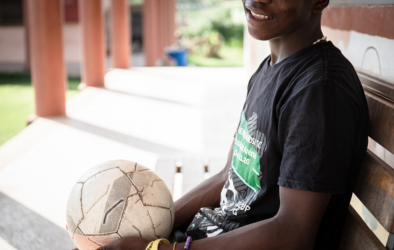 Share This Story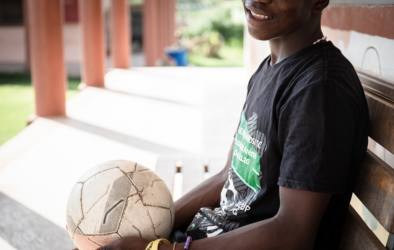 In conjunction with International Justice Mission (IJM), we have been able to expand our fight against human trafficking in Ghana, Cambodia, and Myanmar.
In 2021, hundreds were rescued from violence and many began the aftercare process. Below are highlights from each country from the year.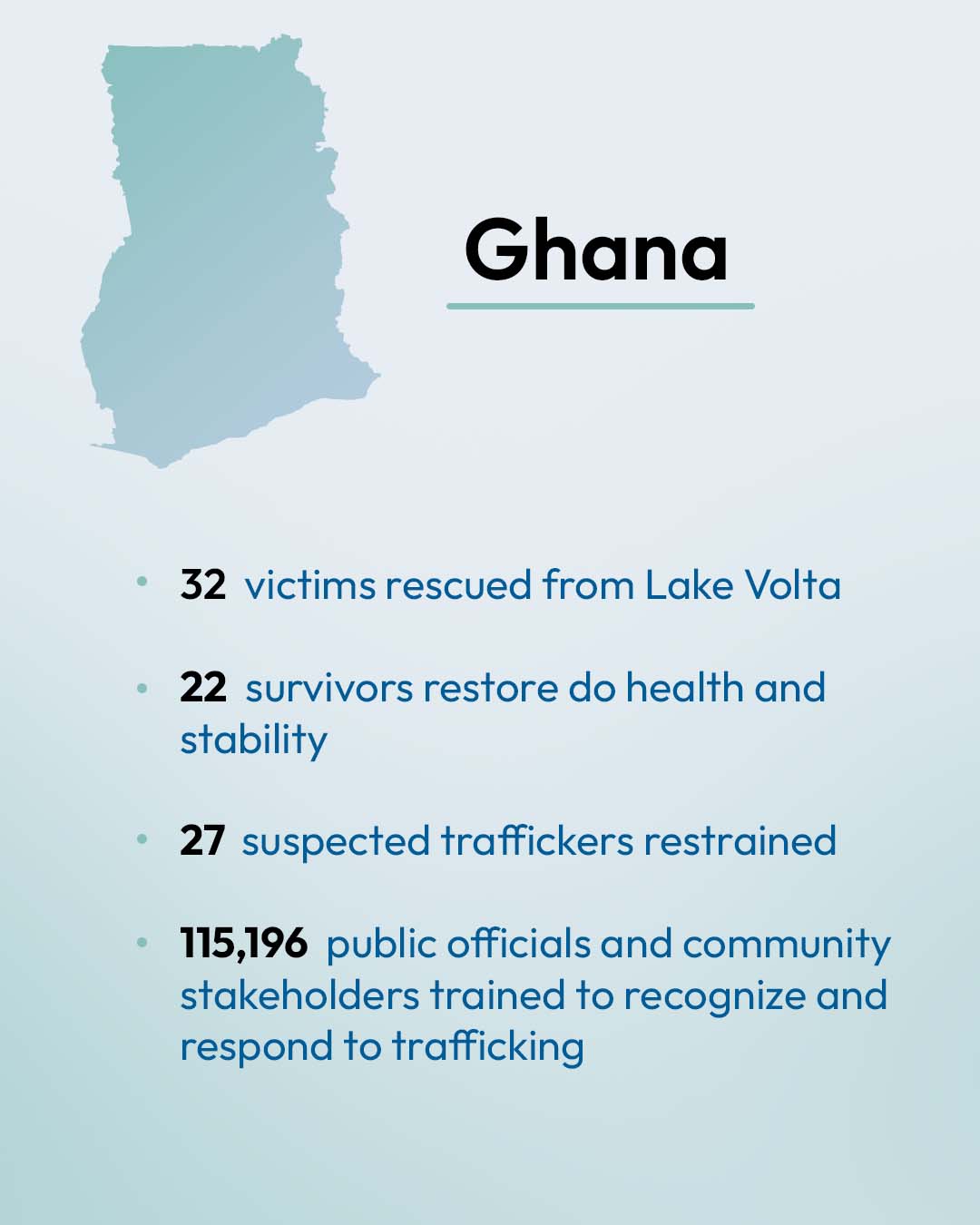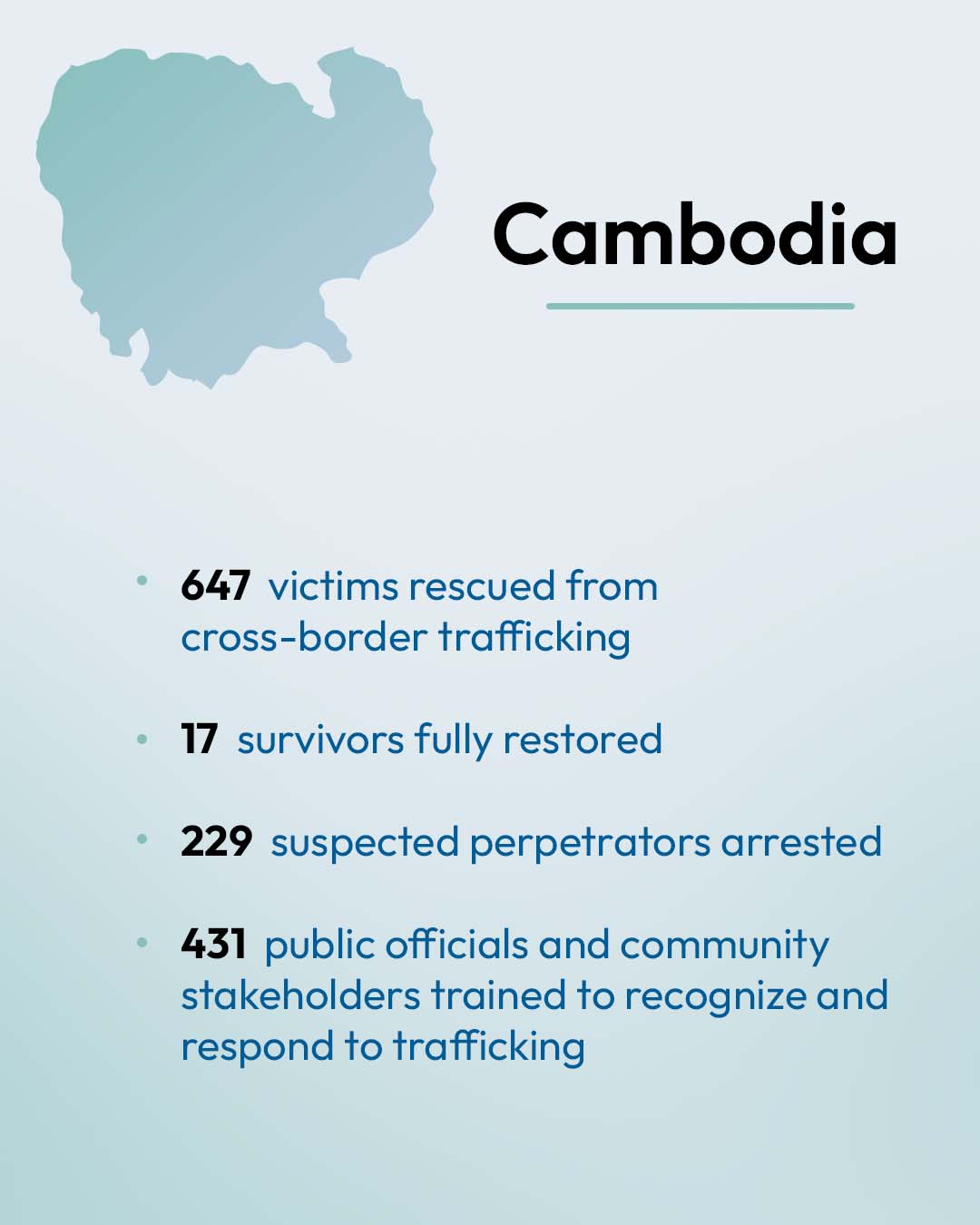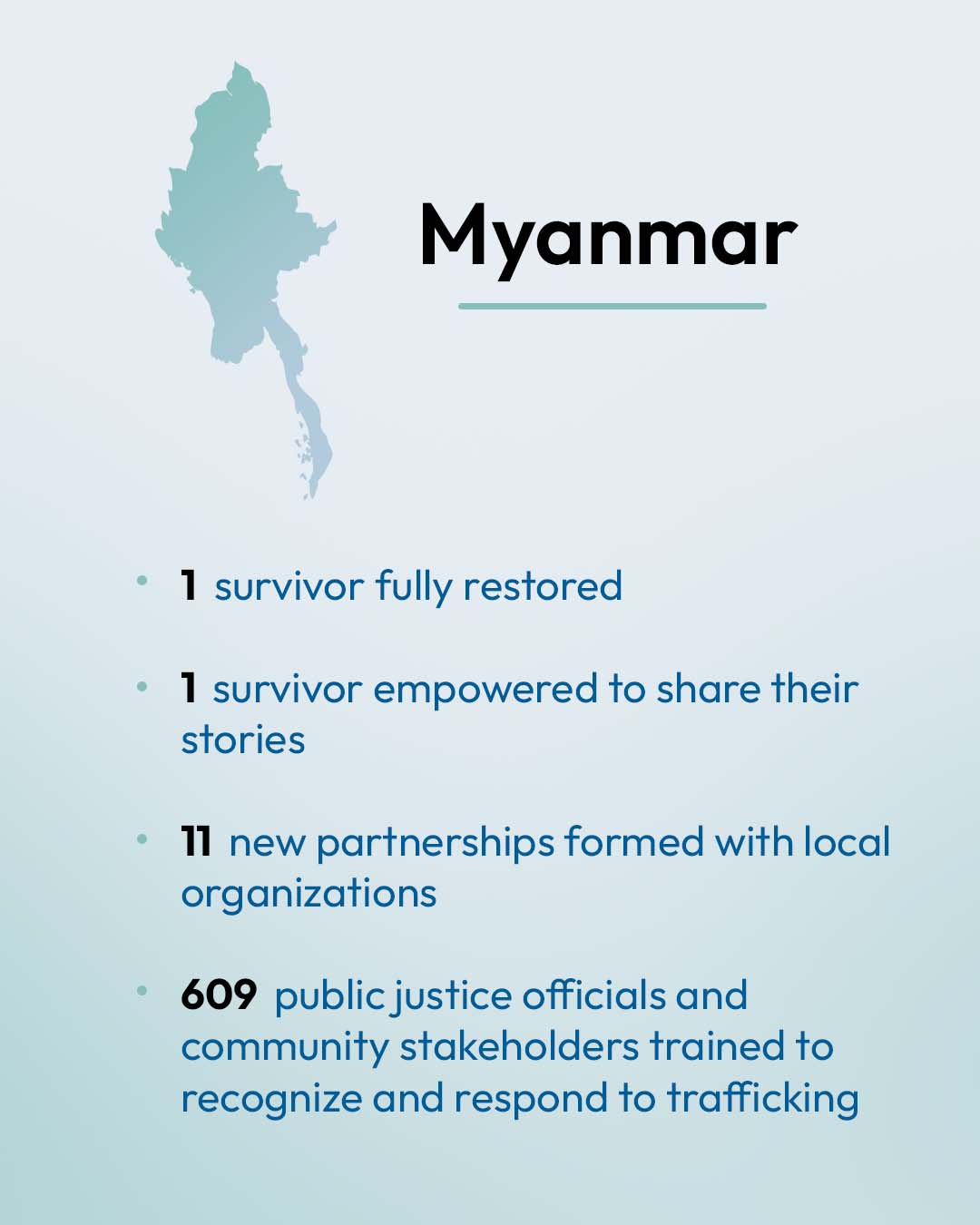 From Ghana, we are grateful to share Robert's story through IJM. He was reintegrated into his community in December after being trafficked in Lake Volta's fishing industry.
Robert*, a 14-year-old boy from Ghana (pictured above), was one of 13 children who was reintegrated into their communities between October-December 2021. Robert was trafficked at a young age—promised that he would be enrolled in school, but instead found himself enslaved in Lake Volta's fishing industry with no escape. In April 2021, IJM partnered with local police and rescued two girls and 21 boys, including Robert, off Lake Volta. The children were brought to safety, fed and given necessities. Robert spent time at an aftercare shelter, going to classes and spending time with friends. In December 2021, Robert was reintegrated back with his family. With the help of IJM and their aftercare partners, parents are educated on the issues of trafficking so that a child does not end up back in the same situation of exploitation after they return home.
"The work children are engaged in on the lake is not for children," says Robert. "Children are not supposed to work on the lake. They should be enrolled in schools so they can be educated and achieve their future dreams. If children are made to work on the lake, they could die. And once they work on the lake, they are never going to use their God-given talents. When they work on the lake, those God-given talents are just wasted."
Robert's dream is to be a teacher and to play football. Reflecting on his life now, Robert says, "I'm happy I'll also have the opportunity to go to school and not be on the lake and suffer from the hands of the boat master." *A pseudonym
Join us in our fight against human trafficking! Become an Advocate, Prayer Warrior or Defender on TTF's Rescue Team. More information here: www.timtebowfoundation.org/rescue-team