Preston and Parker's W15H…
Hello November 11th, 2017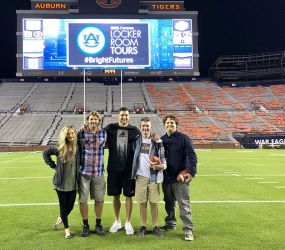 Share This Story
Preston and Parker's Story…

Brothers, Preston and Parker Jackson, have many things in common including a love of sports and a passion to help others. They also share a common diagnosis… cancer. Preston's and Parker's father was diagnosed in 2014 with pancreatic neuroendocrine cancer and it was determined to be linked to a rare genetic condition called Multiple Endocrine Neoplasia 1 (MEN1). MEN1 is a rare hereditary condition associated with tumors of the endocrine glands. Preston and Parker were tested and both were positive for MEN1, along with a younger brother from their father and stepmother. In 2016, Parker was sent to the hospital after months of vomiting and a persistent cough. The doctors decided to do a scope and biopsy on his pancreas, and three days later he was diagnosed with pancreatic neuroendocrine cancer. Preston, not wanting his brother to go through it alone, prayed that he would have cancer, too. Just six weeks later, it seems Preston's prayer was answered as he was diagnosed with pancreatic neuroendocrine cancer, as well.
Preston and Parker are not letting cancer stop them from pursuing their dreams. Preston is a senior finance major at the University of North Carolina at Charlotte and hopes to start a charity one day. Parker is a freshman at Wingate University, majoring in biology on the pre-med track. His time at hospitals and being put to sleep for medical procedures has inspired him to pursue a career in anesthesiology.
Preston and Parker were referred to the Tim Tebow Foundation's W15H Program by Dream on 3, a regional wish granting organization based out of Charlotte, NC, and are SO excited about their having their W15H to meet Tim Tebow come true this weekend!
"God has blessed us with being able to meet our role model. It means more than words can ever express to be able to meet our sports hero, Tim Tebow. Thanks to everyone who made this dream come true!" – Preston and Parker
Preston and Parker's W15H…
Being our first duo W15H experience, we had to make it twice the fun! Preston and Parker's wish came true this weekend when they get to spend time with Tim Tebow at the Auburn vs. Georgia game in Opelika, AL.
Preston and Parker's W15H experience started on Thursday when they were surprised with a private jet ride to Opelika, AL. The fun continued when they checked into their four-star hotel and were welcomed like VIPs.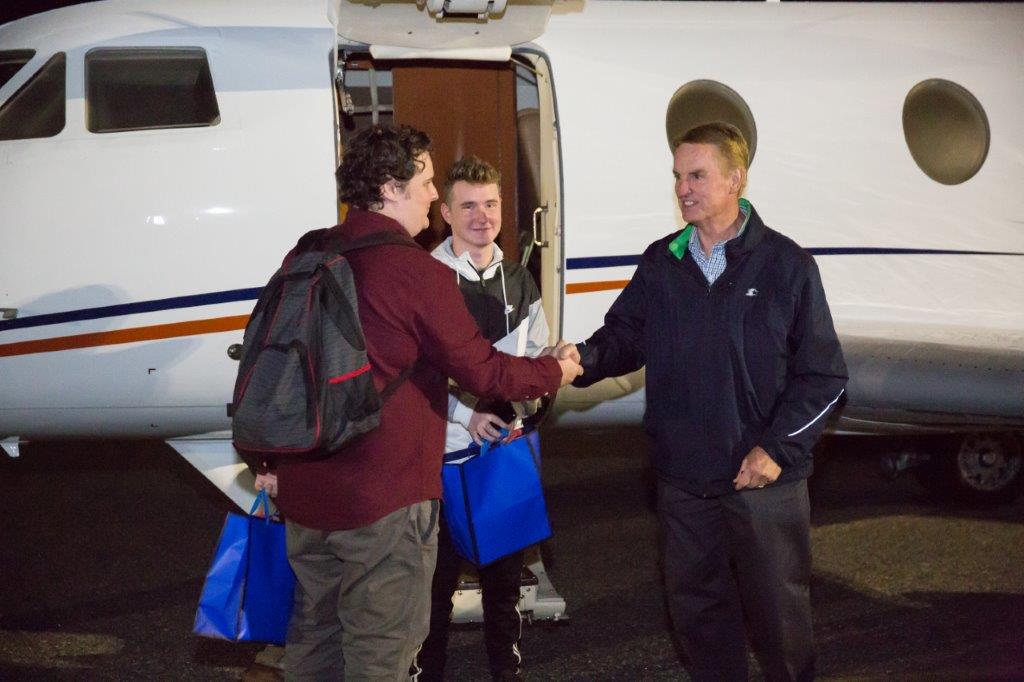 Friday was a full day of excitement! Preston and Parker had a private lunch with Tim and then got to throw a football on Auburn's field with him. They then headed to an escape room to see if they could decipher the clues and break free.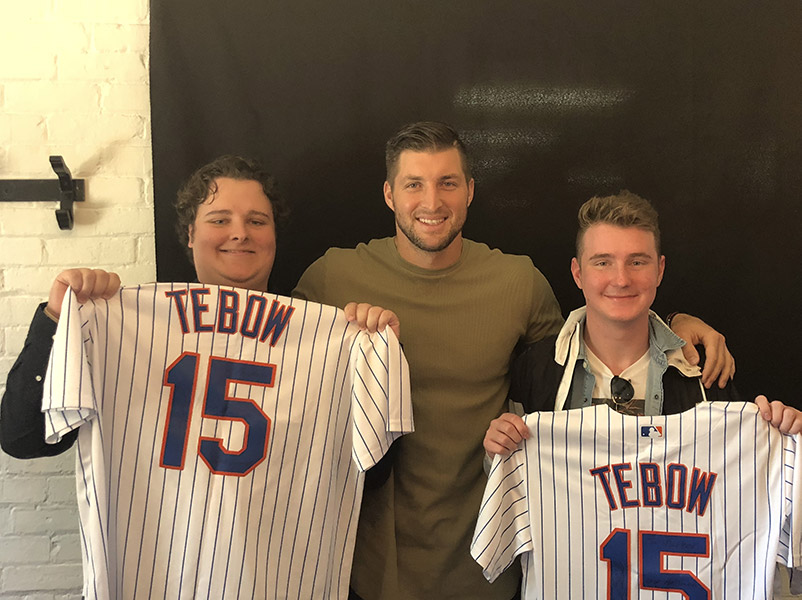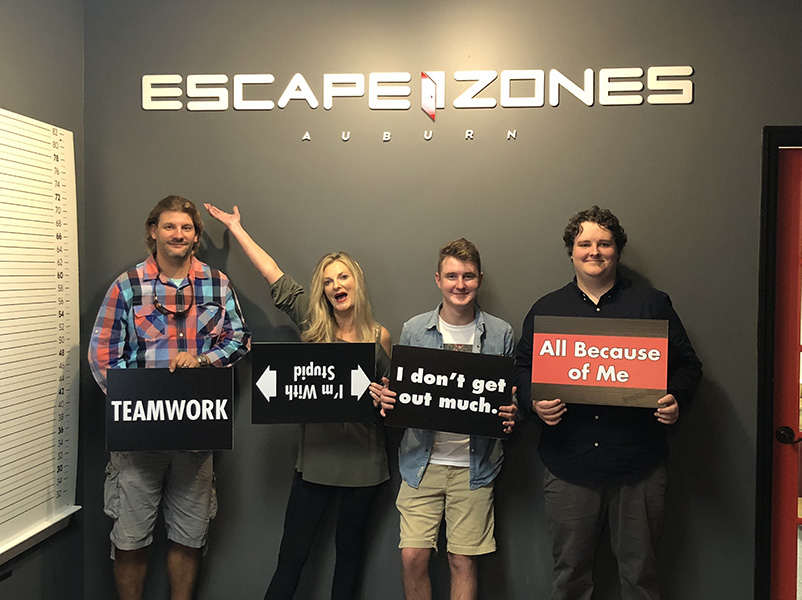 On Saturday, Preston and Parker were guests on the set of SEC Nation where they received behind-the-scenes access before they attended the Auburn vs. Georgia game.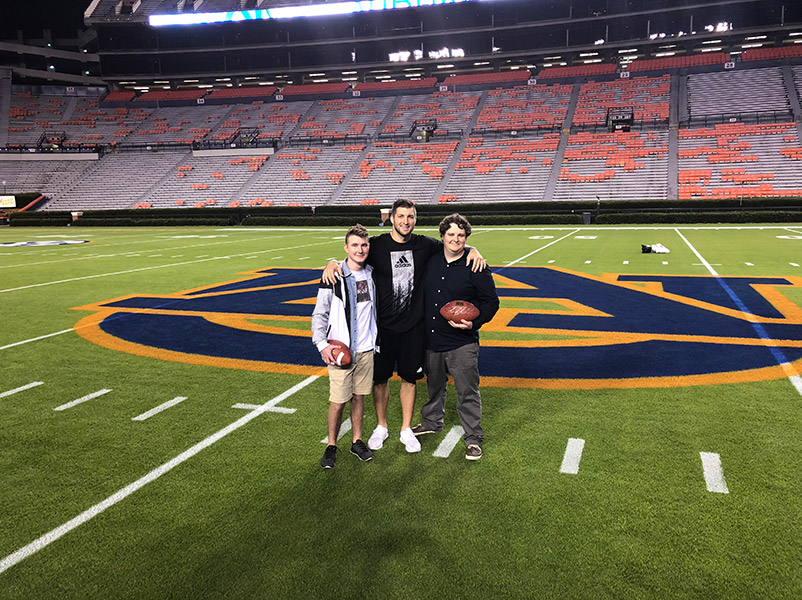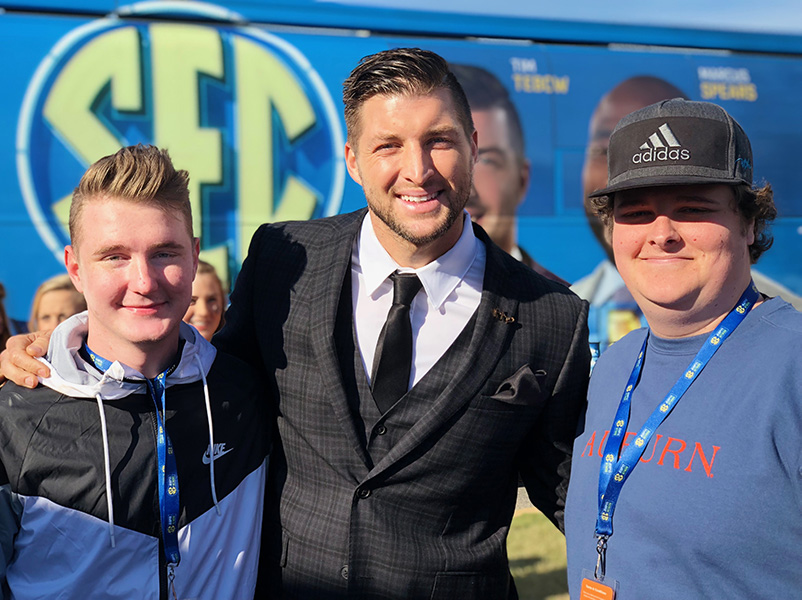 "Thank all of you for making our dream and wish come true. This weekend was more than we could have ever imagined. Thank you so much!" - Preston
"Just wanted to thank you for everything! It was a weekend I'll never forget. You made us feel so much like family!" - Parker
If you would like to help make W15H experiences like Preston's and Parker's possible, please consider making a one-time donation, or joining The Movement, our community of monthly donors.