Keiwond's W15H...
Hello October 28th, 2017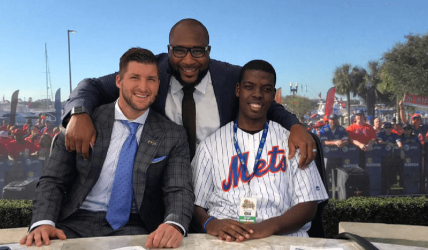 Share This Story
Keiwond's Story…
At the age of six Keiwond Dowell began to experience absence seizures, which cause short periods of "blanking out" or staring into space. He was later diagnosed with Tuberous Sclerosis, an uncommon genetic disorder that caused two tumors to develop on Keiwond's brain, which were causing the absence seizures.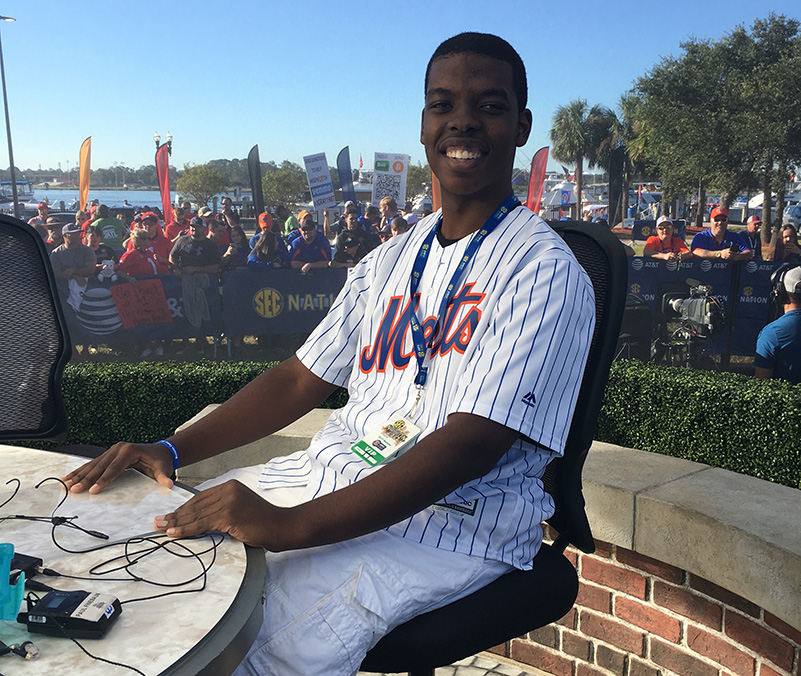 Five years after his diagnosis, Keiwond decided to practice with the football team at his middle school. Because of his strong arms and throwing accuracy, the coach had him practice for the quarterback position. Playing football was short lived, however, because of Keiwond's seizures. In December of 2013 he had brain surgery to remove one of the tumors. Even though he had surgery, Keiwond still suffers from seizures to this day.
A Bible verse that Keiwond lives by is Ephesians 6:1, "Children, obey your parents in the Lord, for this is right." His mom describes him as "helpful, very respectful with an awesome work ethic."

Now age sixteen, Keiwond continues to be a sports fanatic and hopes to attend the University of Florida and major in communications when he graduates from high school. He loves the Gators and Tim Tebow! Keiwond said about his W15H this weekend, "I am so excited because Tim is a great athlete and analyst! This is a once-in-a-lifetime opportunity. Every child should get this chance!"
Keiwond's W15H…
Keiwond got his once-in-a-lifetime opportunity to meet and spend time with his favorite athlete and analyst, Tim Tebow, this weekend for his W15H at the Florida vs. Georgia game in Jacksonville, Florida.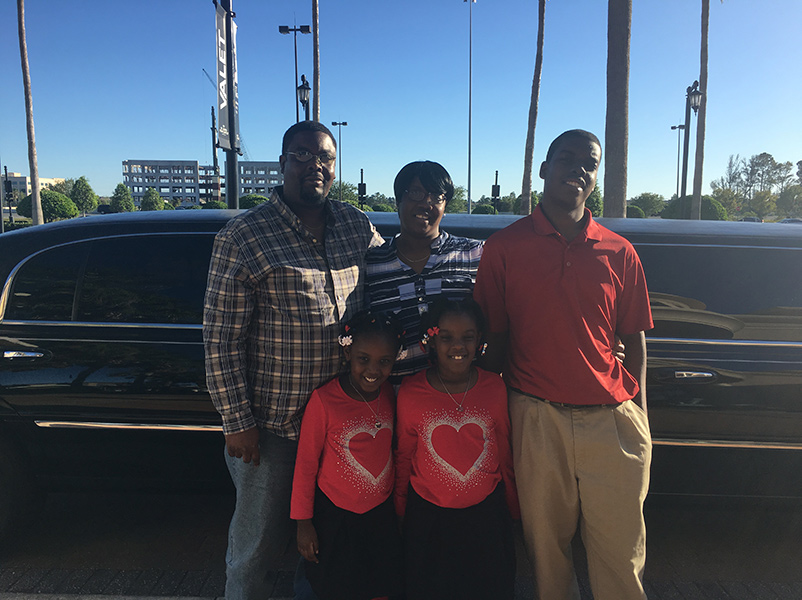 Thursday night Keiwond and his family were picked up by a limousine and taken to The Capital Grille for a surprise, private dinner with Tim.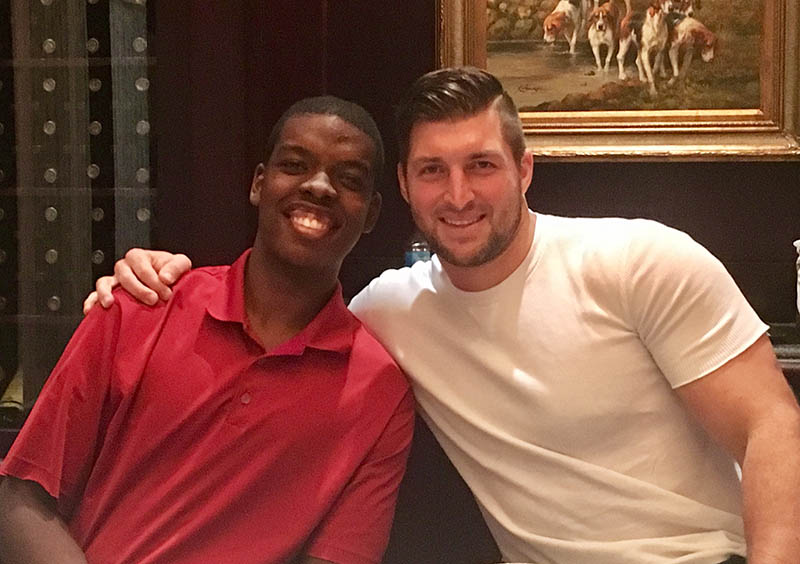 Keiwond and his family checked into the DoubleTree Hotel on the Jacksonville Riverfront on Friday and were welcomed by the executive team as a VIP for the weekend.
Saturday was a full day of fun beginning with behind-the-scenes access at SEC Nation, a dream for a future communications major aspiring to be a broadcaster! Keiwond never misses an SEC Nation show with his favorite hosts!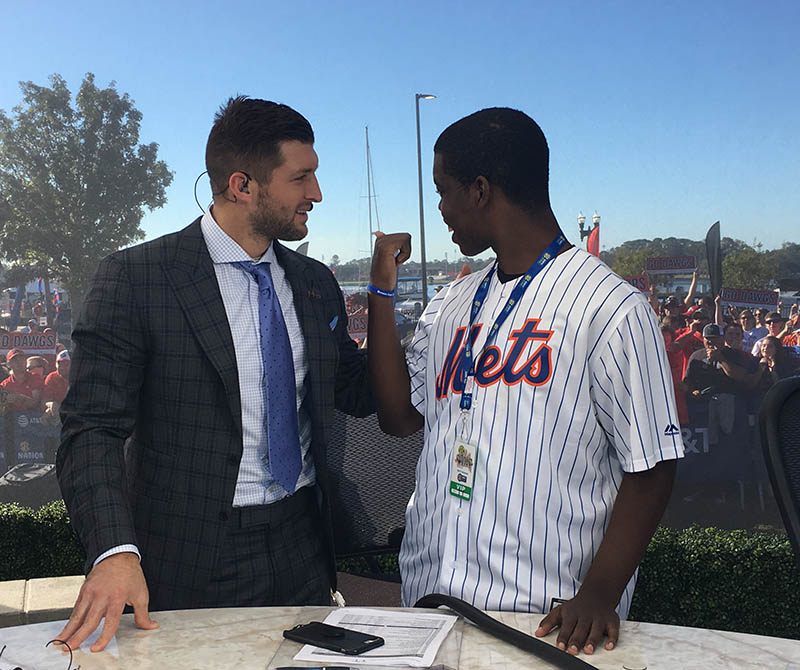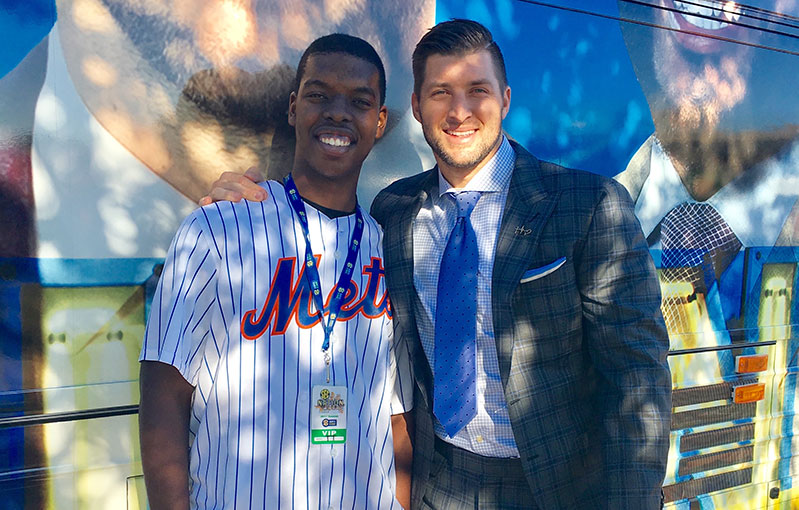 Before attending the Florida vs. Georgia game, Keiwond will head to the sideline and also attend a huge tailgate party hosted by Jacksonville's mayor, Lenny Curry, at the Taxslayer Bowl.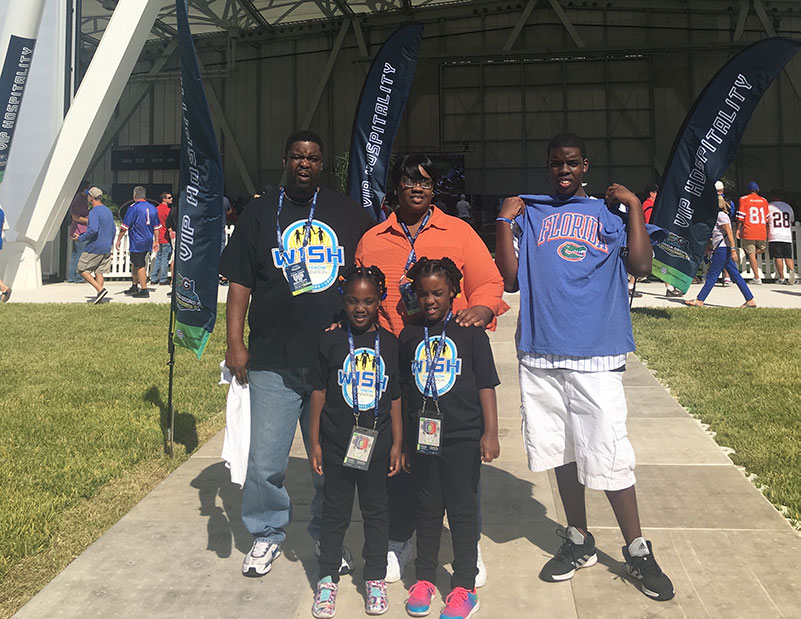 W15H experiences like Keiwond's are possible because of help from our generous donors. Please consider making a one-time gift, or joining The Movement, our community of monthly givers to TTF. Visit https://timtebowfoundation.org/donate/the-movement.