A Picture Speaks a Thousand Words: Stories of Healing From the Tebow CURE Hospital
Hello August 13th, 2016
Share This Story
When we first saw this picture of Armie Joy (left) and Ashley (right) blowing bubbles together while they waited for their check-ups at the Tebow CURE Hospital, we simply had to know the story of how this magical moment came to be…As it turns out, the journeys that both of these girls, strangers from different rural villages, took leading up to this bubbly photo are simply remarkable and true testament to the continuous unfolding of God's perfect plans.
"When Ashley is bullied, I tell her not to get mad because with God's grace, she'll get surgery," said Ashley's mom, Beth.
"I thank God for sending us people that can help Armie Joy," shared Armie Joy's dad, Rovillo.
Primarily because of cost and lack of medical facilities in rural areas, both Ashley, 8, and Armie Joy, 13, had never received any medical attention for their leg deformities, which resulted in constant bullying from other kids.
Although leading very different lives outside of Tebow CURE, while receiving their treatments these two girls struck a commonality in their love for blowing bubbles! When at home, fifth grader, Armie Joy, enjoys being a responsible and loving daughter to her dad, Rovillo, as she always washes the dishes and cooks rice for thefamily. In her free time, her favorite thing to do is blow bubbles… and "not the tiny bubbles, but the big ones!"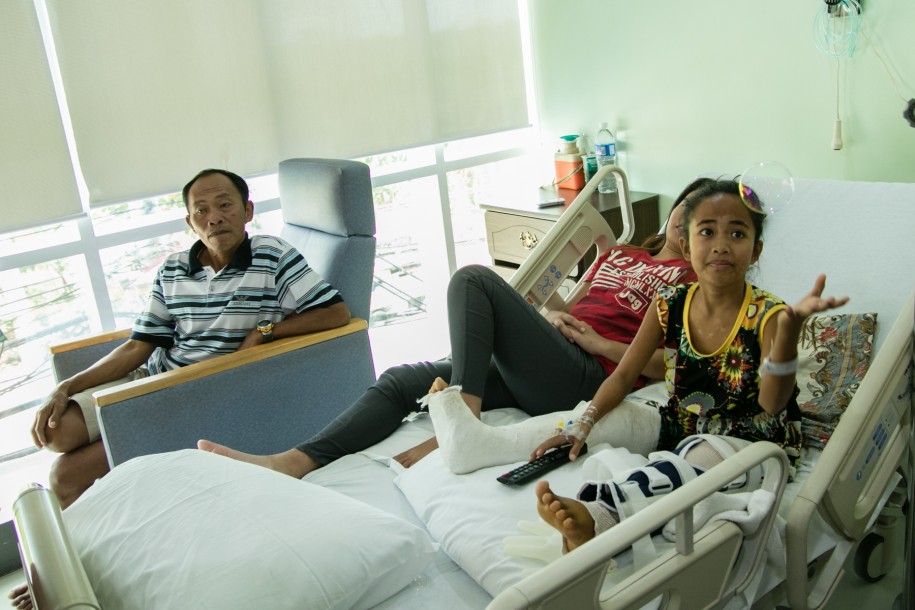 Ashley, on the other hand, is a first grader who loves math, drawing, and… blowing bubbles with her best friend at home, Lovie. Ashley has an unmistakably animated and self-expressive personality, despite the bullying she has experienced all her life. Ashley and her family are looking forward to the day that she can walk and run without pain, stares or mean comments.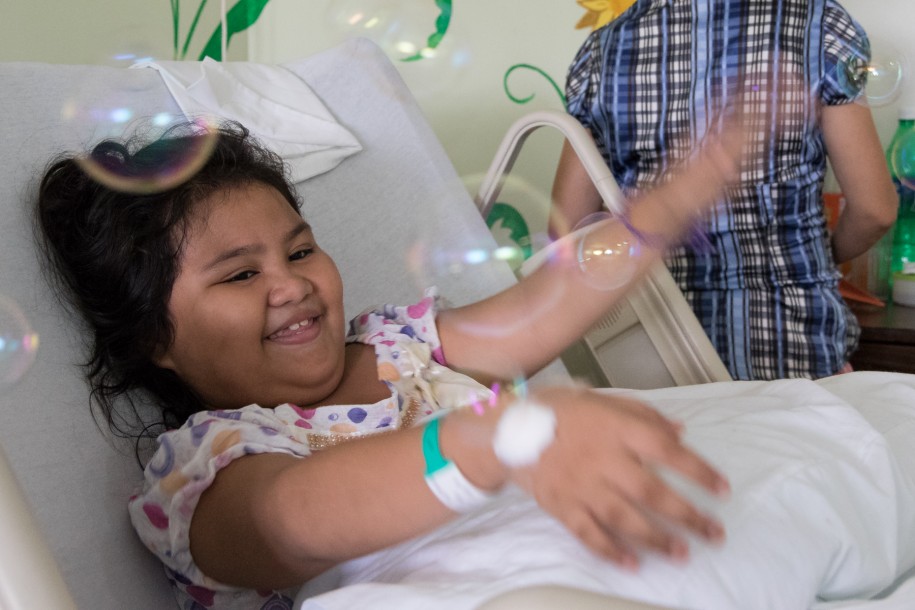 When we see the picture of these two girls together, countless things come to mind… What a big and majestic God we serve, that He cares so much about each of these girls to perfectly place them in the Tebow CURE Hospital at the same time to comfort each other and do what they both love – blow bubbles! The story of God is fully intertwined throughout this photograph, which is only one of the many reasons we love it.
Both Ashley and Armie Joy have since received their post-op check-ups and have seen great progress on their legs. We pray that the Faith, Hope and Love that consumes this image continue for the girls as they progress towards a pain-free and normal childhood!
The Tebow CURE Hospital, an outreach initiative of the Tim Tebow Foundation, provides physical and spiritual healing through orthopedic surgeries to children of the Philippines, who otherwise could not afford care. Donate today at https://timtebowfoundation.org/index.php/donat... to help provide life-changing surgeries.