Major Update in The Fight Against Human Trafficking
Hello May 13th, 2021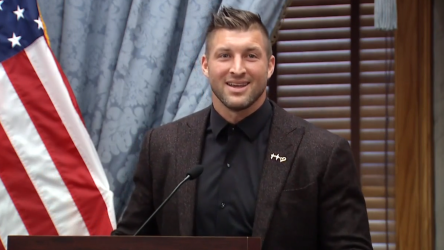 Share This Story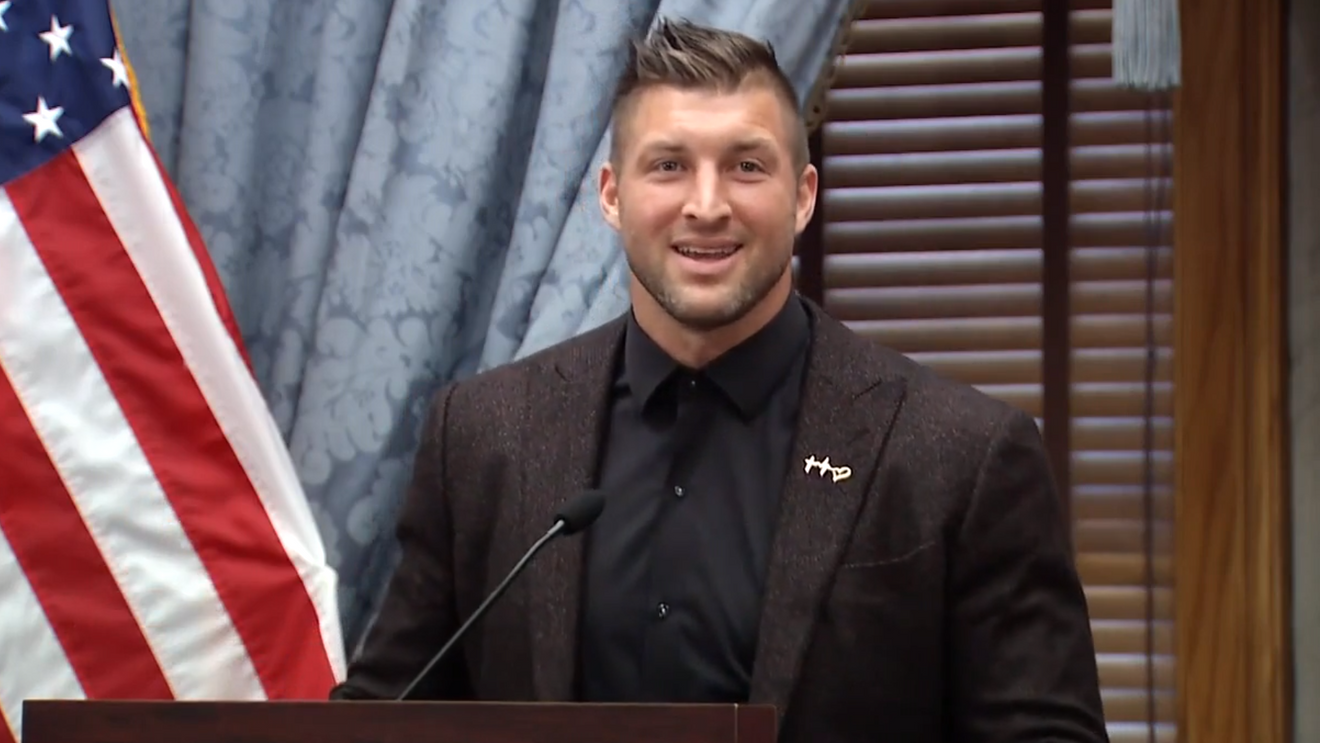 It's important to stop and celebrate God's provision. Today we experienced that in a powerful way! We are thrilled to share the announcement of a major step forward in the fight against human trafficking. The State of Tennessee awarded Her Song, a ministry of the Tim Tebow Foundation, a $1.2 million grant for survivor care in Tennessee. We are incredibly grateful for this much needed support as we continue to try and push back the evil that is human trafficking all across the globe.
WATCH TIM'S LIVE SPEECH ON FIGHTING TRAFFICKING IN TENNESSEE
"Thank you to Gov. Lee and the many organizations in Tennessee that have been working so hard to reach some of the most vulnerable people in our country. Right now, there are only enough safe beds to serve 10 percent of trafficking victims here in the US – we can no longer let this be the case. Not on our watch. My foundation and I are committed to increasing holistic survivor care across the country through our ministry, Her Song, and look forward to serving alongside the great State of Tennessee to continue pushing back this darkness.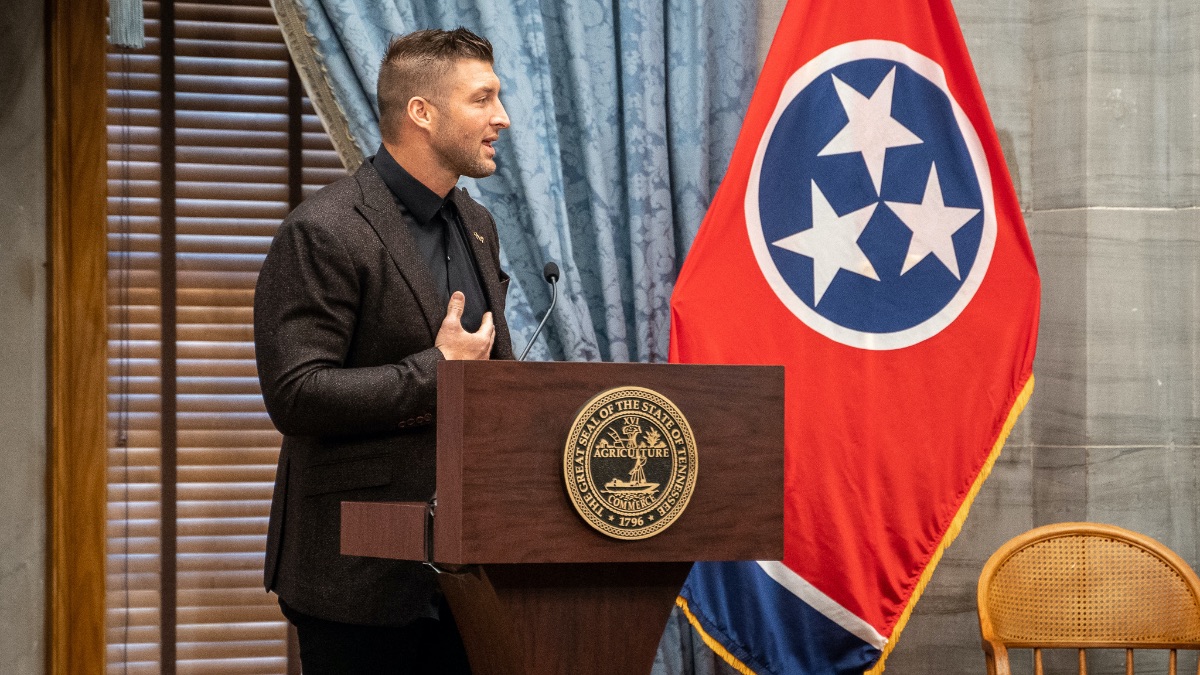 We're here in Tennessee with urgency because fighting human trafficking requires us to act now. We have a sense of urgency for all the women, children, and even men that may not have tomorrow, and whose today is filled with darkness and evil.
Where do you run when you have nowhere to run to? At TTF we want to run as hard and as fast as we can toward all the girls, boys, men, and women trapped in human trafficking.
Why? Because each of them are image bearers of God and they need all of us to say no more. No longer will we just stand by as this evil rages on and ravages the lives of 40M+ people around the world. Will you join us in this mission to end human trafficking?
Human trafficking demands a response. By me, by you, by all of us. No longer can we stand by as girls, boys, women, and men are being bought and sold. We need everyone in this fight. For us, at TTF, it's not enough to help some. We have to try and get to them all." - Tim Tebow
While we are thrilled with this blessing, there is extensive work ahead as we collaborate with local Tennessee organizations to assess the greatest needs. One of the major areas we will be focusing on in Tennessee will be building safe homes and providing survivors with restorative care. We ask that you pray alongside us that God continues to establish our steps!
Thank you for your prayers, your giving, and your voice as we work together to fight human trafficking. If you are already a part of this army, know that we are so grateful. If you would like to join the fight, visit the link below.

JOIN THE RESCUE TEAM AND HELP FIGHT HUMAN TRAFFICKING
God Bless,
TTF Team