Krissie's Night to Shine
Hello May 7th, 2018
Share This Story
This past February, Night to Shine was hosted in 537 different locations across 16 countries. We often come across so many incredible stories of Night to Shine's impact, but we recently came across an extra special story written by Beth Ann Morgan about her sister, Krissie, and her Night to Shine. Check our Beth Ann's first-hand account of Night to Shine below...
My sister, Krissie, felt so adored and treasured, so valued and loved. Night to Shine hit that sweet spot deep within, that place God buries in our core, that place where we yearn to be loved, to be known, and to matter.
She felt truly beautiful, inside and out, for the person that she is.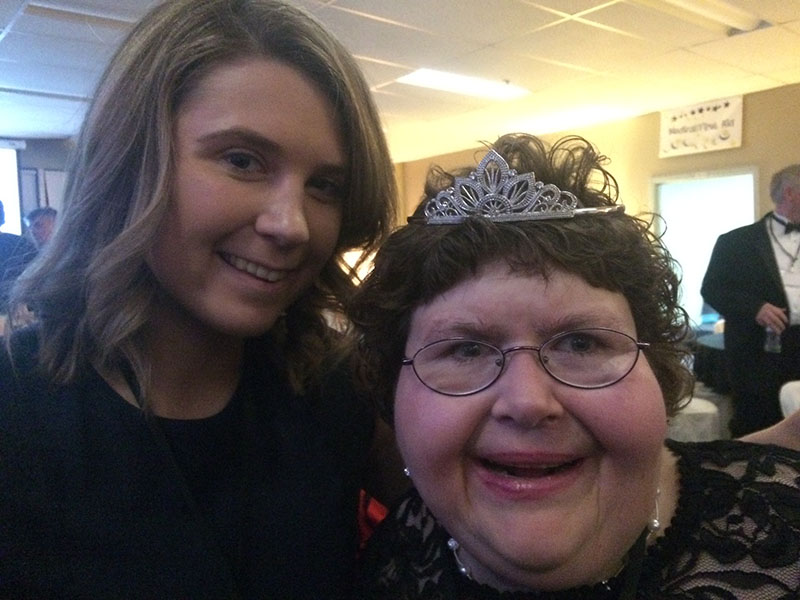 She was absolutely stunning in her lacy black gown, her makeup and curls, but I'll never forget how she "looked".
Full of sheer joy, glowing and radiant, wearing a wide, full smile that lingered, resting across her pretty, glittered face all evening long. She practically floated around the dance floor with her wonderful Buddy, Leah, at the Tim Tebow Foundation's Night to Shine event in Allentown, PA, sighing dreamily.
Utter bliss.
Krissie wasn't the only one. Continual displays of delight from guests at this prom for people with special needs made the night. These precious souls hit the limelight running, posing for the paparazzi, waving from the limo, strolling the red carpet, cutting super-slick moves – the dance floor was packed, especially during the crowning ceremony at the end of the night. Kings and Queens of the Prom, royal in their right, children of the King, displaying the splendor of His love as they basked in it.
I've been to proms and parties in rooms filled with glitter and gowns, tuxes and roses, DJs and treats. The element that sets Night to Shine apart?
Love. Unbridled, ardent, beautiful love in its purest form.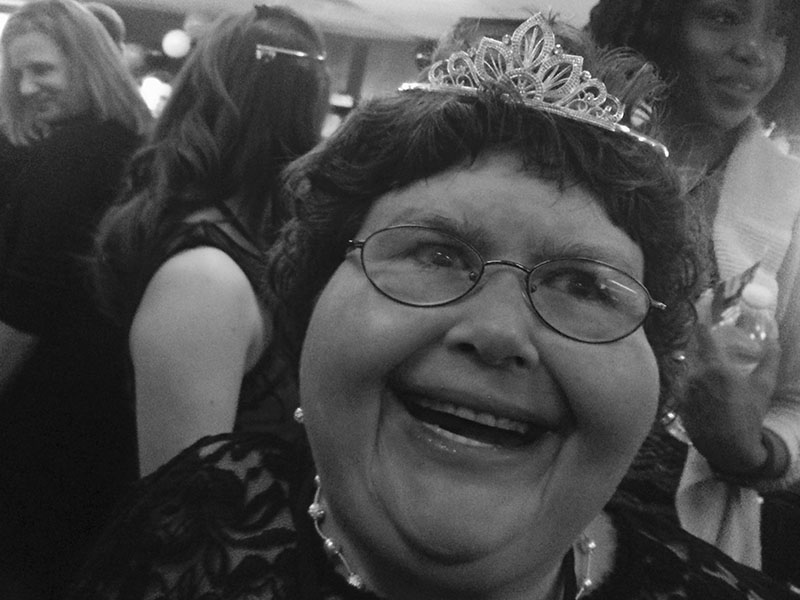 God's presence was undeniable at last night's event. He has deep affection for people with special needs, and the many who served at Night to Shine passed His love onto guests in a way they could see, touch, hug, and feel, allowing them to experience Him through the heart of another, a person not bound to them by blood or by paycheck, a person who wanted to give of their time and attention because their King/Queen was worth it.
And so much more.
From the radiant guests strolling the red carpet in fancy attire to the volunteers steadfastly serving and smiling, all present were blessed by each other. Every person, young or old, small or tall, needs to feel loved and valued for who they are. Last night, that need was fully met in an arena that was safe, loving, and celebratory of each person as a unique and beautiful child of God.
Parents oscillated between beaming and tearing up. That night meant the world to their children, who longed for a place outside of their home where they could be free to be themselves and be fully loved, appreciated, and celebrated for who they are. Throughout the evening, parents enjoyed the opportunity to gaze from afar as others buddied up with their son/daughter.
Krissie hadn't wanted me to be her Buddy. At first, I was a little disappointed, but I soon realized why. She wanted somebody new to love her that didn't "have to" – she wanted the chance to be loved solely for the person that she is, the chance to receive love from another because they want to give it as she gives her love to others.
Completely. Unreservedly. Wholeheartedly.
Buddy slots for the event filled to capacity as volunteers came out in droves from all over the Valley – and beyond – to love on their honored guests. So organized, so united in their mission to make every guest feel like the royalty the are. It was evident that the event impacted every person involved, from the parking lot attendants to the photographers, the hairstylists to the foodservice workers.
It impacted me. Deeply. To see my sweet sister, this one I love so much, beautified and honored in countless, thoughtful ways.
I wouldn't have missed this for anything.
Gratitude the size of Niagara Falls gushes within me for The Tim Tebow Foundation and every volunteer as I realize the impact of such an experience on her life. Thank you, TTF, for casting the vision and bringing into reality an amazing, life-changing event. Thank you for not giving up and pressing on through all of the red tape, arrangements, and details. Thank you for making time and determining to let every person know they are important. And thank you, Riverbend Church and Pastor Joe Velarde, for opening your doors and hosting this incredible event.
Thank you all for making this her Night to Shine.
To help us continue the growth of Night to Shine and celebrate even more people with special needs, donate today!