Finding Purpose In The Wait
Hello July 24th, 2018
Share This Story
Finding purpose in the wait. That was the prayer of Kaylee Wilson's heart as she waited on the Lord's provision for six months in Ghana during the winter of 2016. The waiting is part of the Wilson's adoption story, a living testament to God's perfect timing and plan for our lives.
In April 2017, the Wilsons received a call that the Tim Tebow Foundation would walk alongside them in their journey by providing their family with a grant through its Adoption Aid Program. Now, home with their daughter Emmanuella, the Wilsons share their adoption story and the many miracles God performed along the way…
Kaylee and her husband James felt called to adopt children, specifically children in Africa. Two years after losing their biological baby to a miscarriage in 2014, the Wilsons traveled to Kenya to pursue what the Lord put on their hearts. The Wilsons reflect on this exact moment…
"June of 2016 felt like the beginning of the rest of our lives. We spent 10 days in Kenya and had been home barely five minutes when we began talking about starting the adoption process. We decided to contact a Christian adoption agency to find out more about the process. They sent us a link to look at children who were on a waiting list. Most of the kids were children with special needs, older children, and sibling groups. We prayed and decided that if we saw a little girl pop up on the waiting list that would be our sign that God was opening the door."
In July, just one month later, the Wilsons saw Emmanuella's picture for the first time.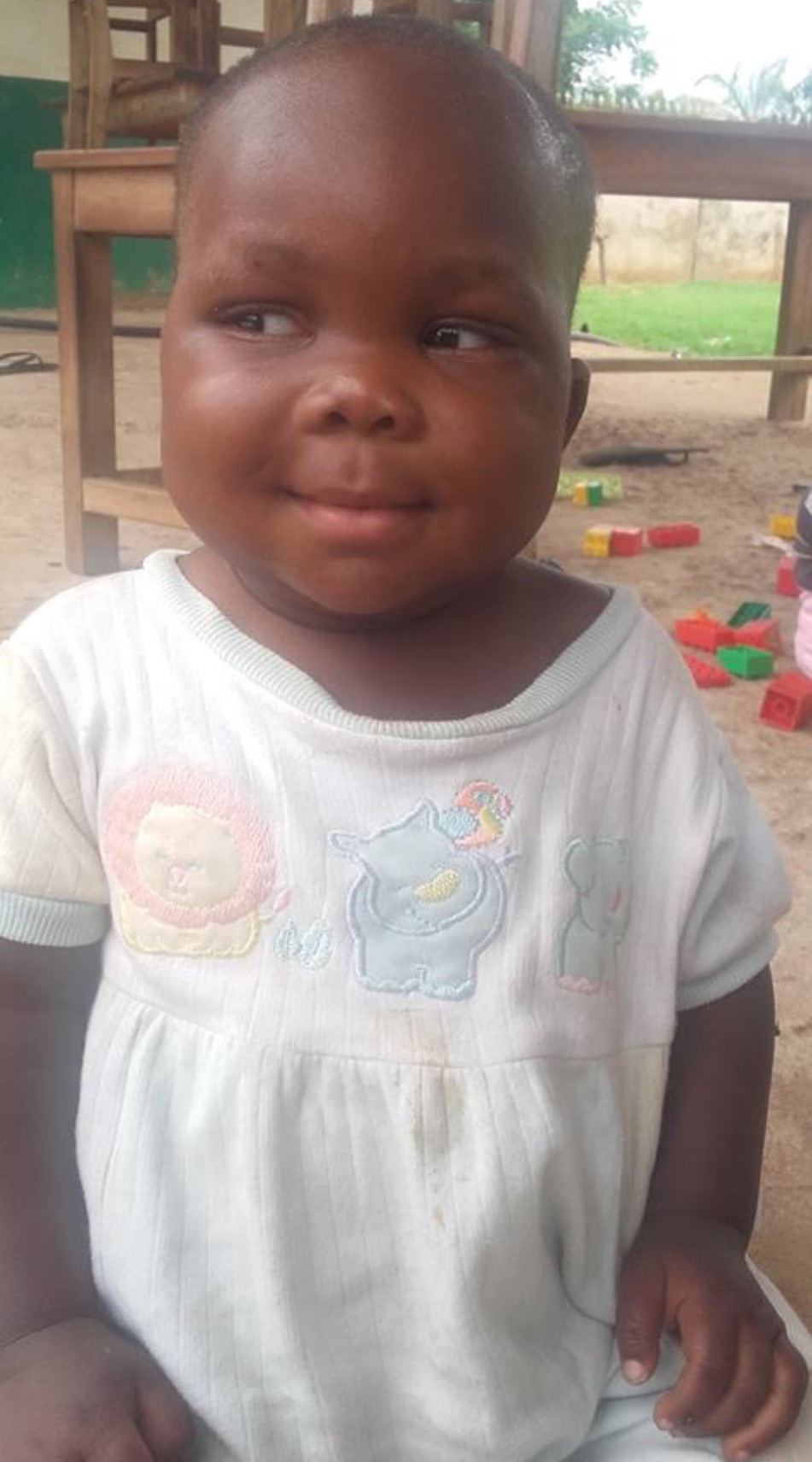 "She was so beautiful. Was this precious little girl our daughter? We knew she was HIV+ and we had already done research and talked to other families who had HIV+ children. We knew it wasn't a big deal, and we felt called to this specific 'special need.' We also made the amazing realization that our baby that we miscarried would've been the same age as Emmanuella. Their birthdays were less than a month apart, a tiny detail that only God could ordain."
Three months later, the Wilsons received the news that they could travel to Ghana and that a court date would be scheduled by the time they arrived. Emmanuella had nearly died because of health issues so the Wilsons had planned to stay in Ghana until they could go home together.
"On November 9, 2016, we met Emmanuella for the first time. It was a surreal and miraculous moment. She seemed so sad and had no idea how much we loved her. It made us reflect on how God adopted us into His family, and how we are not able to fathom the love He has for us. Our first two weeks bonding as a family was an amazing time that we will cherish forever. It went by way too quickly and on Thanksgiving Day James left Ghana."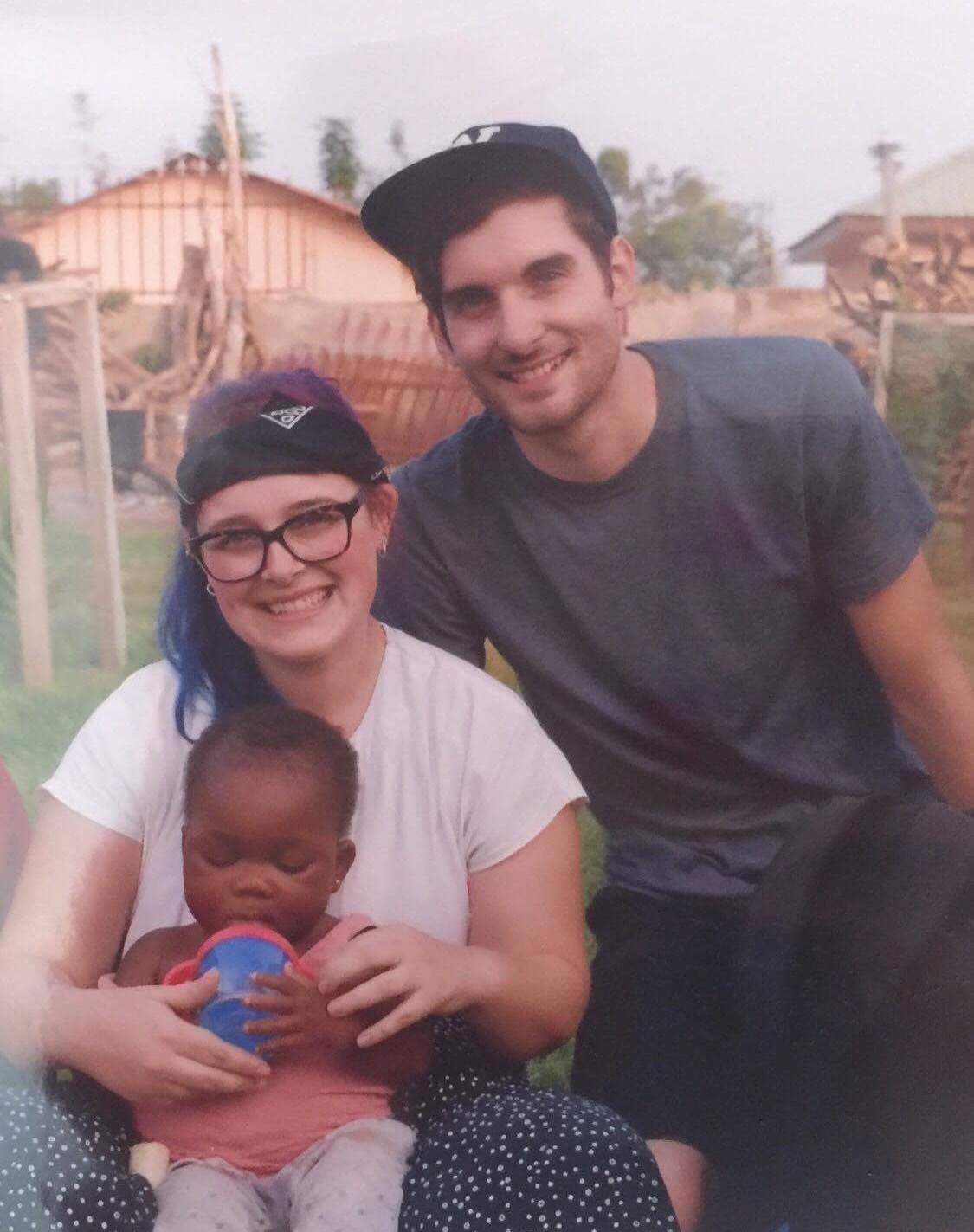 James: "As the plane took off from Ghanaian soil, I couldn't believe that I was leaving my wife and daughter behind. We were still in desperate need of financial help, so I needed to go back to work and continue with our fundraising. Little did I know that it would be six months before I saw them again."
Kaylee: "Every day I waited for the call saying we had a court date, but the call never came. I started focusing on my attitude and being more grateful. I pinched myself many times because I was living TWO of my dreams - I was adopting my daughter from Ghana, and I was living on the beautiful continent of Africa. But learning how to be a mom, and single parenting in this rural village without shopping centers or running water or anything familiar, was HARD. God held every single one of my tears in His hands and I prayed fervently that we could get things finalized and go home. God had other plans for us and after a few months I realized that He probably wasn't going to take us home anytime soon. I stopped pleading to go home and started asking for God to teach me patience, gentleness, and how to know Him more.I prayed that I could find purpose in the wait."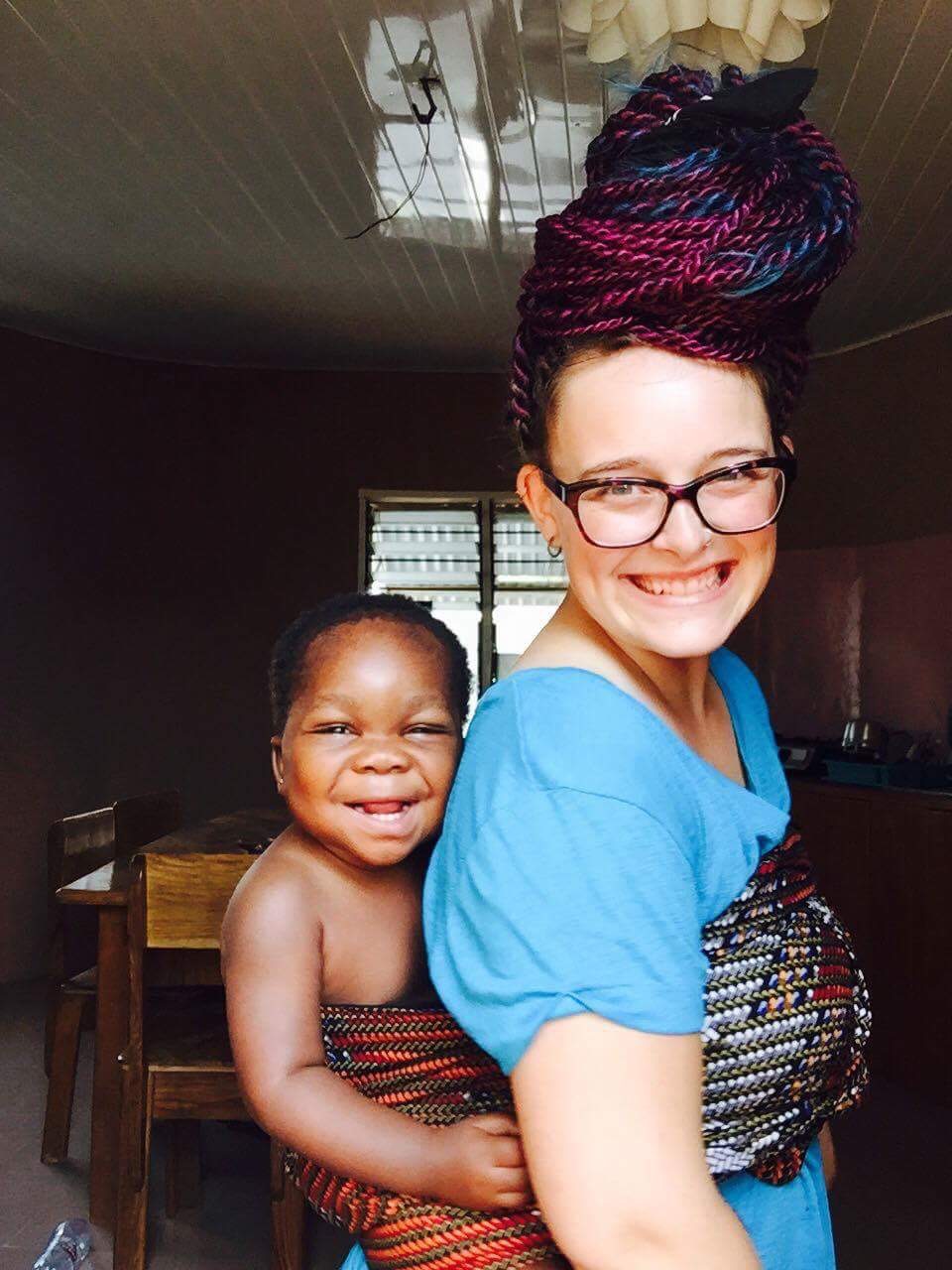 In April 2017, the Wilsons received a call from the Tim Tebow Foundation that would allow them to finalize their adoption fees and be reunited as a family. Emmanuella was reunited with her Daddy on May 9, 2017. On July 10, Emmanuella Faith Wilson officially became James and Kaylee's daughter. The Wilsons filed the necessary paperwork to take Emmanuella home.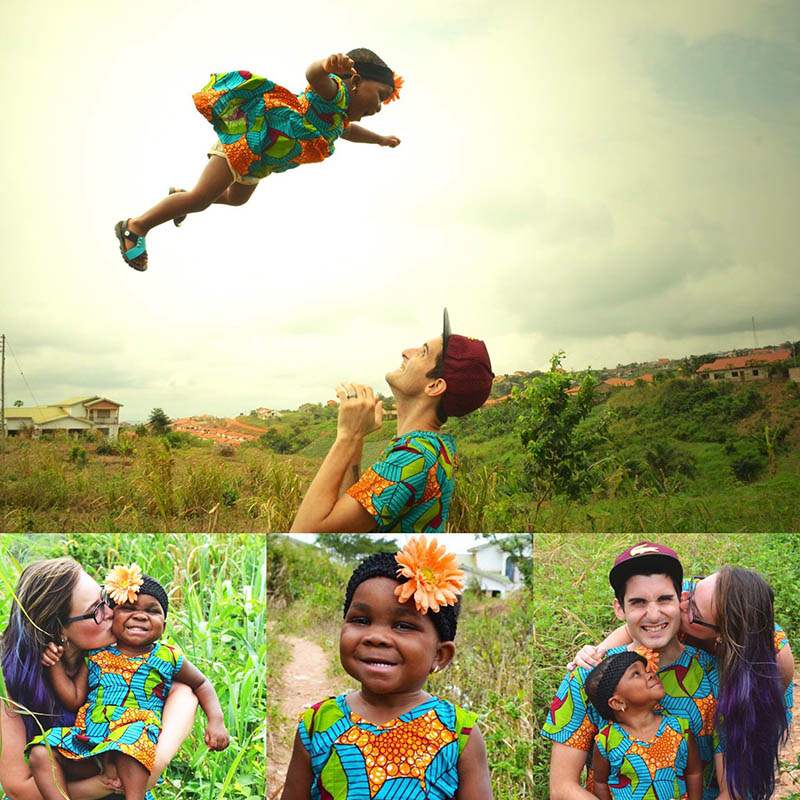 "During this time we took Emmanuella to a medical lab to check her viral load, only to be told that she didn't have HIV. We were absolutely shocked! We are so happy that she doesn't have to be on medication the rest of her life, but we still feel called to advocate for HIV and adopt many HIV+ kiddos into our family."
In June 2018, after Emmanuella officially became their daughter and after almost another year living in Ghana, the Wilsons returned to the U.S. to their home in California!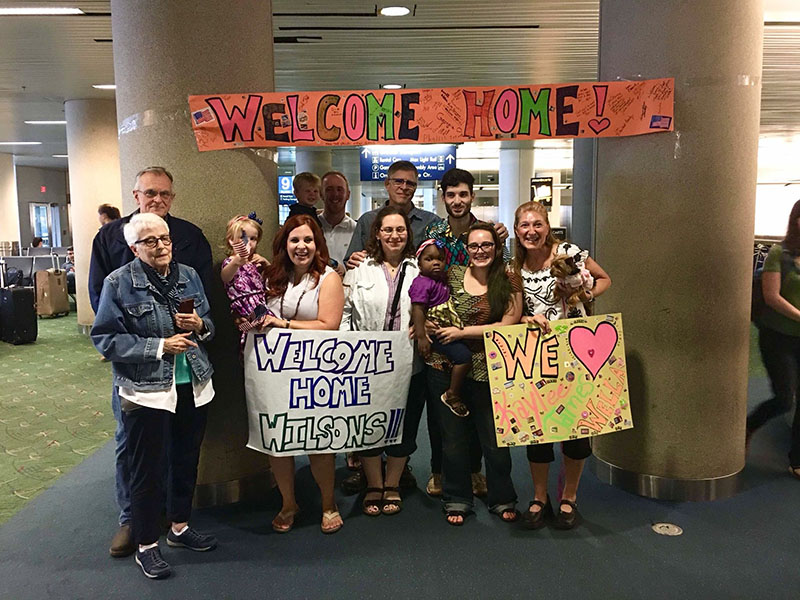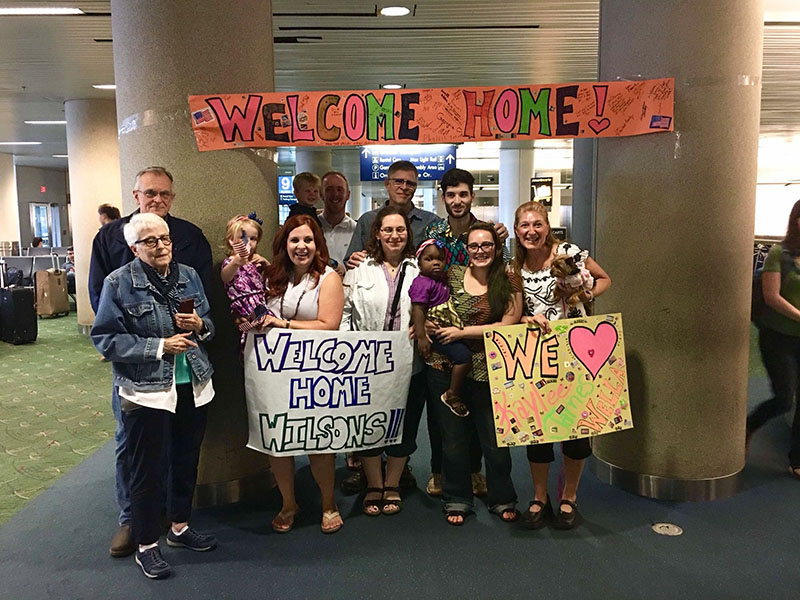 "We can look back on this year and see a glimpse of why things have happened as they did. God has certainly given us purpose in the wait, and He has stayed faithful by performing miracles for us every step of the way."
To help children like Emmanuella please consider joining The Movement. Your support helps us to continue providing Adoption Aid grants monthly. Together, we are making a difference!