Jaden… #InTheirWords
Hello December 4th, 2016
Share This Story
Background on Jaden:
Last November, TTF was honored to grant a W15H to Jaden Barr. Jaden has battled Type 1 diabetes, but has never let it identify him. A true warrior through his attitude, work ethic and most importantly his faith, Jaden has been able to use his platform to encourage others who are stricken with difficult scenarios. For Jaden's W15H, he was able to spend valuable one-on-one time with Tim… The impact of this W15H on the Barr family is told below through his parents, Chip and Dana:
Jaden's Story #InTheirWords:
Dear Tim Tebow Foundation,
I want to praise the goodness of our Lord and Savior! This W15H we had the opportunity to enjoy was so beneficial to our family in more ways then can be explained. Mostly, we were reminded of our obligation to be bold in our faith and to give at every opportunity.
Just as Philippians 1:19-26 indicates, we are to do our labor here but also to be in awe of what God can do with our witness and testimony. Your foundation was a cornerstone of this throughout our entire experience from start to finish; kindness, respect, faith-based and unselfish giving. Our son, Jaden, has experienced many struggles besides his health, and we felt this experience opened his eyes to the platform he truly has at his fingertips.
The day of his surgery a little boy, age 11, came over to see him. Chip started down the steps to say hello and overheard him witnessing to this young boy about his faith walk and our obligations as Christians. This is not new for Jaden, but I truly believe it has reinforced his desire to stay on the path God has prepared for him – diabetes or whatever may come. We thank you all again for all you do through your organization!
Love,
Chip & Dana, Jaden's Parents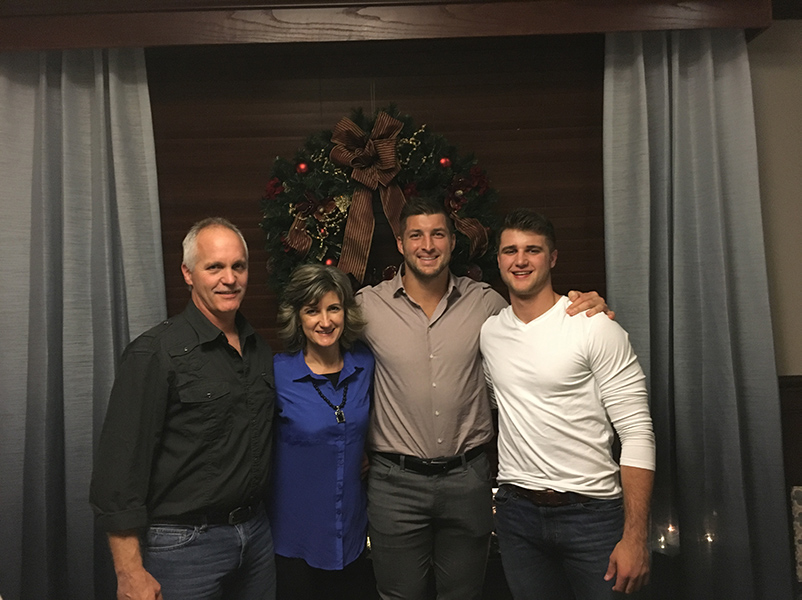 Stories like Jaden's are made possible through our generous community of supporters. If you would like to impact the lives of kids around the world, please consider donating today.