Discovering God's Purpose For Your Life: Good Things & God Things
Hello May 20th, 2019
Share This Story
As Christians, I believe one of the most important parts of following Jesus is to understand where God is calling us, and how do we live a life that is most impactful.
GOOD, BETTER, BEST



I definitely think there's a difference between good things and God-things. I think it goes back to a model that I'm sure you have heard about or talked about so many times – good, better, best. There are a lot of good things you can do. There's some that are better. But, our goal as believers should be to pursue and live out God's best for our lives.
WHAT IS GOD'S BEST FOR YOUR LIFE?


I can't tell you what God has created you for. But, I do think there are ways that we can begin to understand - I think it's through prayer, it's through reading His Word, and it's through doing what He asked us to do – loving Him and loving people. And in the midst of doing that, I think He shows us what we truly care about, what our hearts truly love.
God put me in a situation when I was 15 years old on a mission trip in The Philippines. I met a boy named Sherwin with special needs, and meeting him forever changed my heart for those like him.
I also feel that when I am walking a guest down the red carpet at Night to Shine, or when I'm given an opportunity to love someone who the world would normally cast aside, that I most strongly feel God's call upon my life.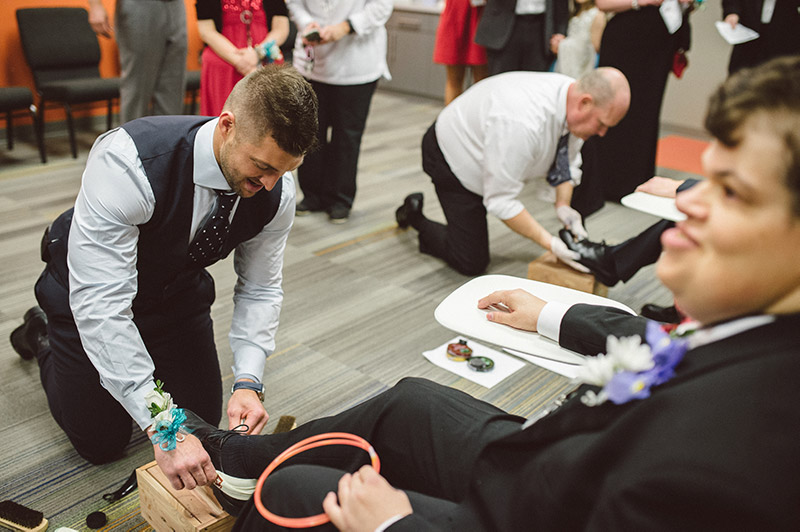 WHAT HAS GOD PUT ON YOUR HEART?


So many people will ask me, "Timmy, how do I know what my calling is?" I don't know for sure. But if I had some idea of how you might find out, I would ask you – what has God put on your heart, and when do you feel really passionate about making a difference in someone else's life? Is it encouraging women, is it helping young kids, is it going to the cancer ward, is it sharing the Gospel in prisons? I think when we do those things, the Holy Spirit brings out in our heart our true God-given passions.

JUST START - GO!


I think the important thing is for us to just go. Start. And then later on, we'll see. A lot of times we wait, and ask God to show us before we go. But He just says GO. I think it's important for us as believers to just start, and be okay with figuring it out later. Just do something. It doesn't have to be with us and the Tim Tebow Foundation, but just do something. Go help someone. Go care for someone. Go to your homeless community. Go to your soup kitchens. Do something, and I really believe God will open your eyes to exactly what He's called you to do.
Tim Tebow
Founder & Chairman
Tim Tebow Foundation