The Fragile Prince
Hello March 5th, 2020
Share This Story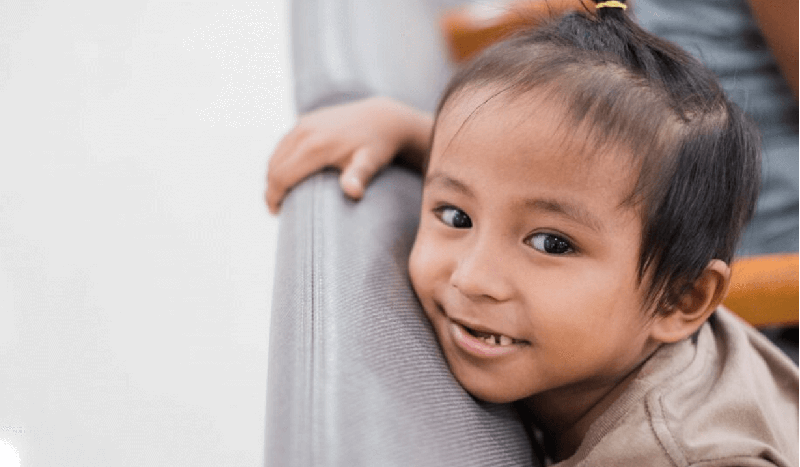 For seven-year-old Prince, the journey to healing at the Tebow CURE Hospital began nearly two years ago, during the summer of 2018. Diagnosed with osteogenesis imperfecta, Prince's road has not been an easy one. "Brittle bone disease," as it is known in laymen's terms, is a rare genetic disorder that prevents the body from building strong bones, and is ultimately incurable, though improvements in treatment have been made in recent years.
"I can't even keep track of how many bones he's broken," his mother, Marites, said. But on a more positive note, she also said that the CURE Hospital is one of Prince's favorite places to be! "He gets excited to come here because he knows it's a safe place to play!"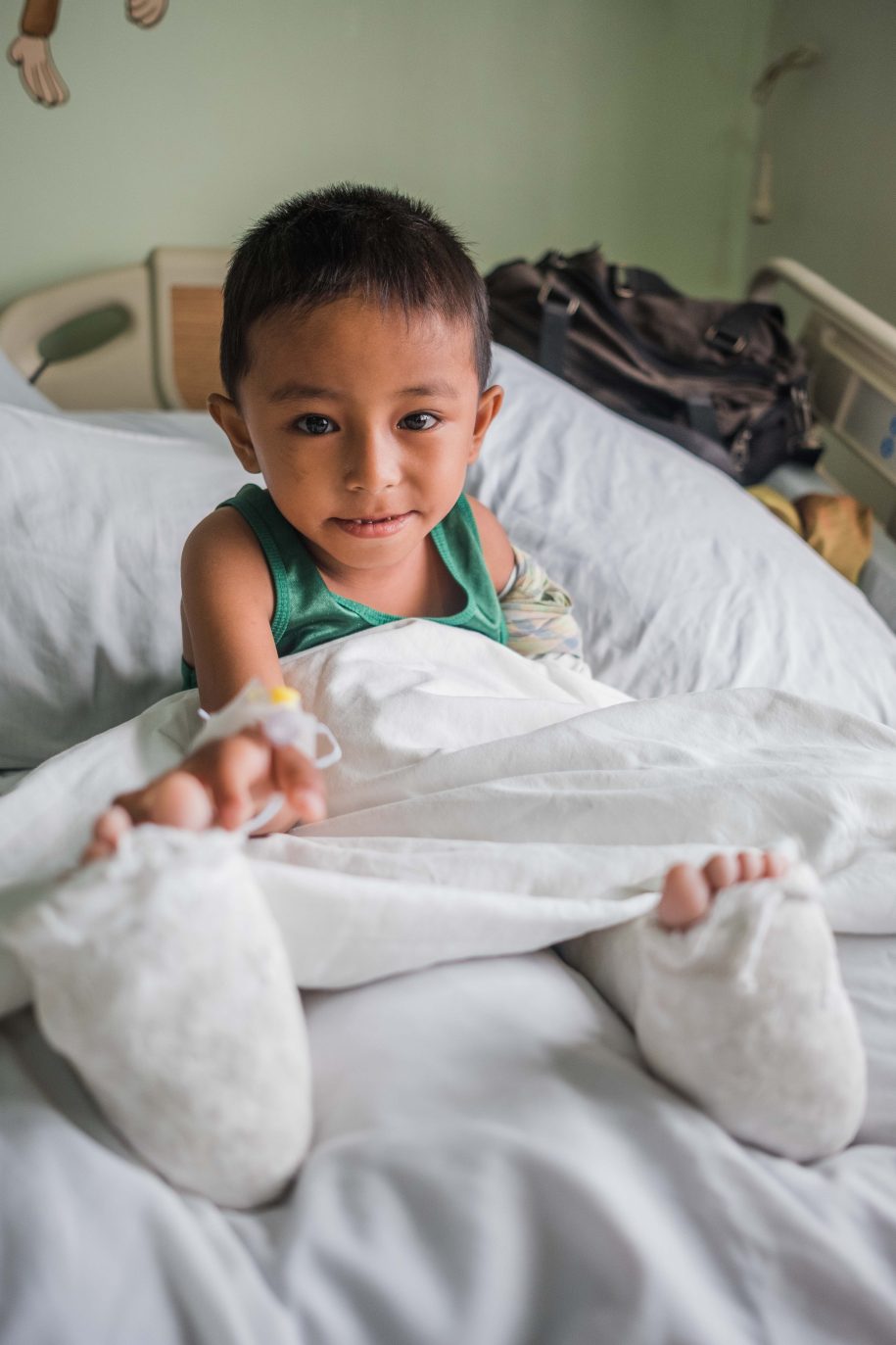 The third of Marites' children to suffer with the same condition, the financial strain on the mother of six has been severe and seemingly endless. But because of your faithfulness in supporting the work of the Foundation, the Tebow CURE Hospital has been able to provide Prince with treatment since August of 2018, treatment that is slowly but surely helping him to manage his condition.
Beginning with surgery to install rods in both legs, Prince's first procedure was extensive for such a young boy. But the CURE staff reported that he handled it like a champion, and though he did experience some pain the next day, the large screen television in their Timmy's Playroom served as a good distraction for quite some time! Three months later, Prince was taking on a new challenge with the help of the CURE physical therapy staff – learning to stand and walk again without the help of any casts.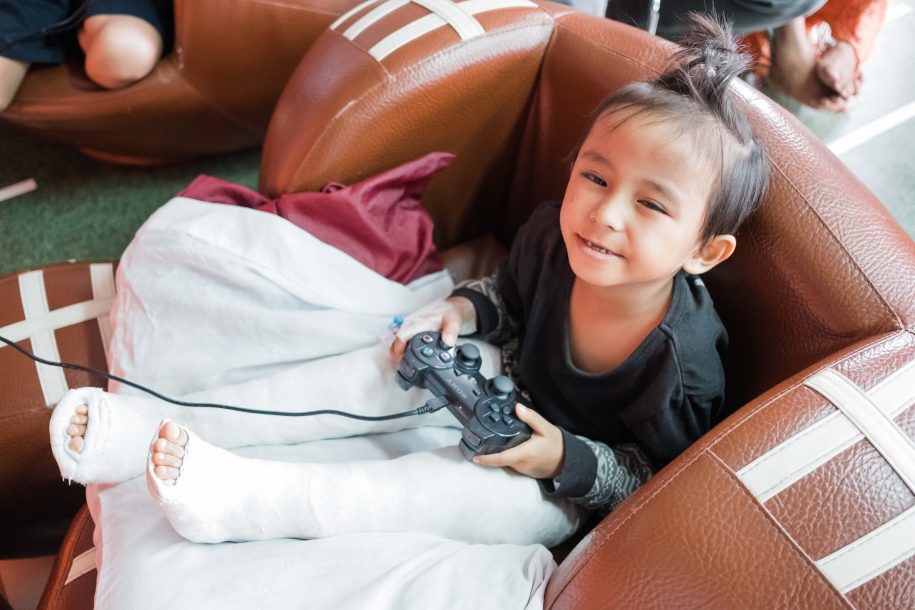 Since then, Prince has had multiple other surgeries. The decision was made last April to insert new rods into his legs, as he had grown quite a bit and the previous rods no longer fit correctly. At the same time, he also had a procedure done on an arm he had broken in multiple places by falling off a chair in his home just a few days before. But this sweet little boy is a trooper, one who continues to amaze the staff with his positive attitude and courageous smile even in the midst of his pain.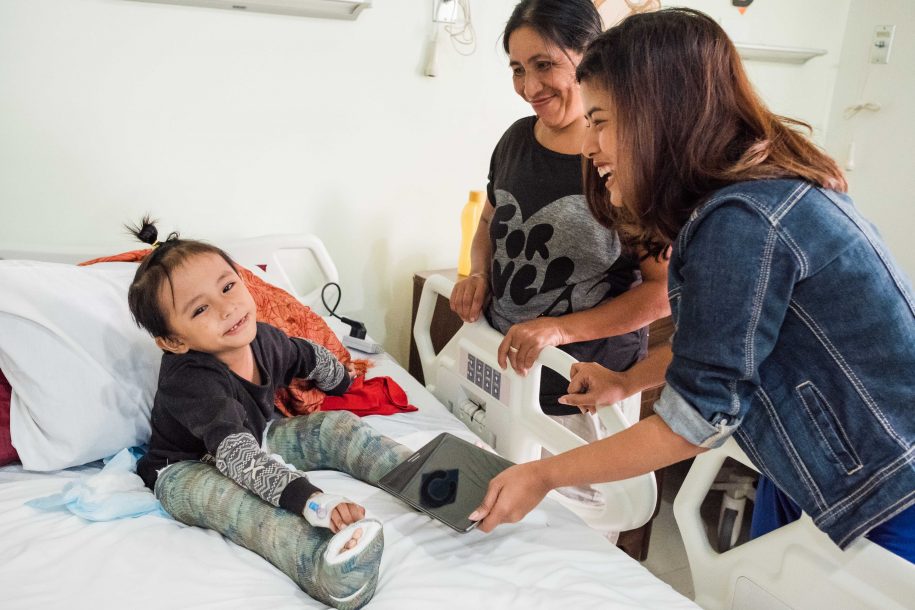 It's been about four months since the last time Prince was at the hospital, but with another visit coming up in April, would you join us in prayer for this precious child? Since his visit this past October, he has become very afraid of falling again, and is struggling a bit emotionally. He has been through so much already, it's no surprise that he is now a little apprehensive of something even as normal as play.
But we know that God is more than capable of ministering to sweet Prince's heart in a way that no one else can, and that He is also working through the trained and caring hands of the Tebow CURE Hospital staff. Please continue to keep all of them in your prayers as Prince's journey continues!