Bradley's W15H To Meet Tim Tebow
Hello September 15th, 2018
Share This Story
Bradley's Story…
In December of 2014, at the age of 7, Bradley was diagnosed with Chronic Recurring Multifocal Osteomyelitis, a rare bone disease that affects just 1 in 6 million boys and for which there is no cure. This disease causes extreme pain that results in Bradley having to use a wheel chair more than 50% of the time.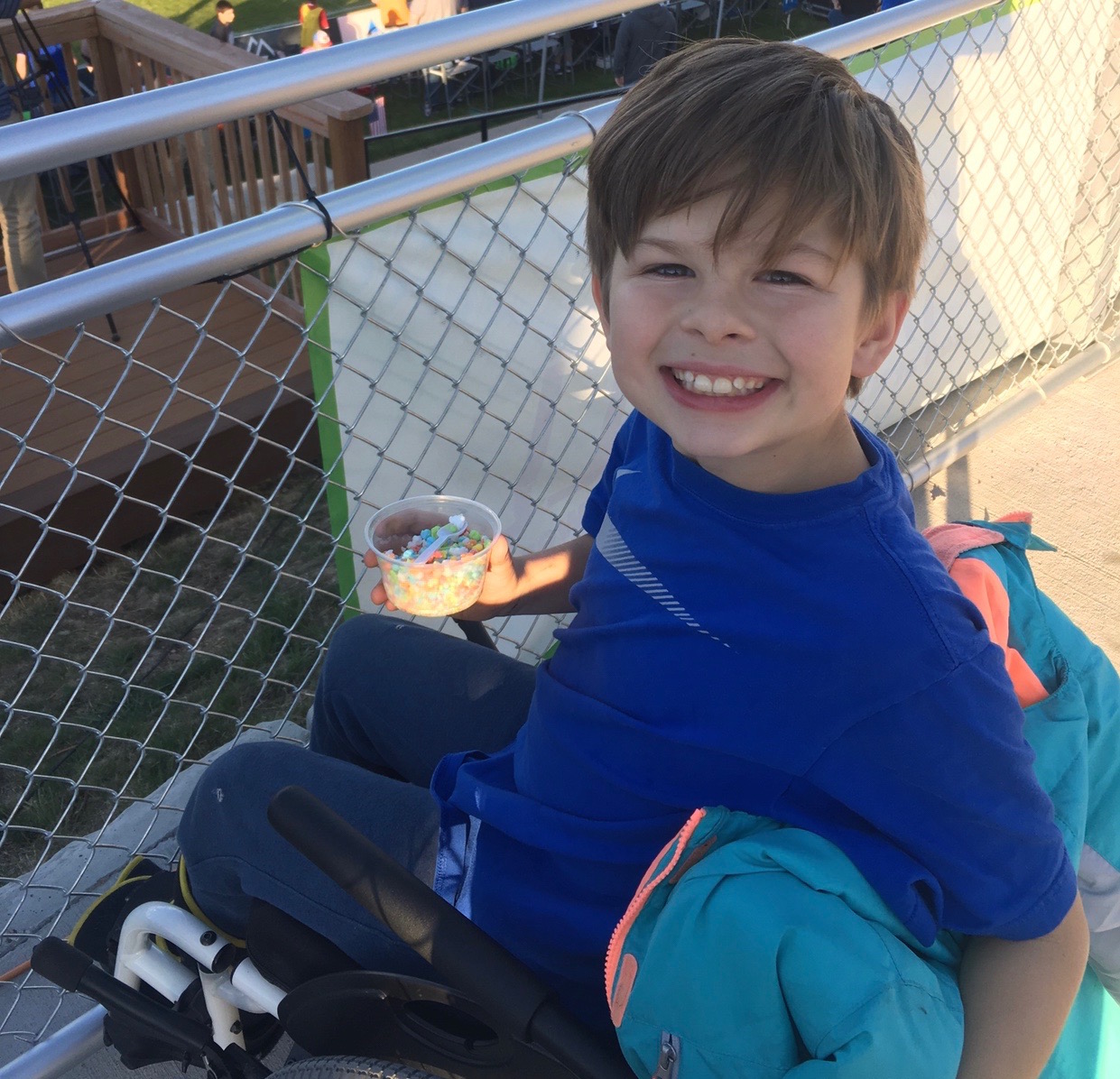 Even though Bradley has to endure regular MRI's, scans, biopsies, daily medications, treatments and hospital visits, he finds solitude in the joy found in the Lord and the special plan that God has for his life. Through it all, Bradley clings to his favorite verse, Psalm 28:7 – "The Lord is my strength and my shield; my heart trusts in him, and he helps me. My heart leaps for joy, and with my song I praise him."
"Tim has been Bradley's inspiration since he was the QB for the Denver Broncos and he has always admired how Tim puts God first in his life. Bradley adores sports, Tim, and everything he stands for. He looks up to him as a role model."– Liz, Bradley's mom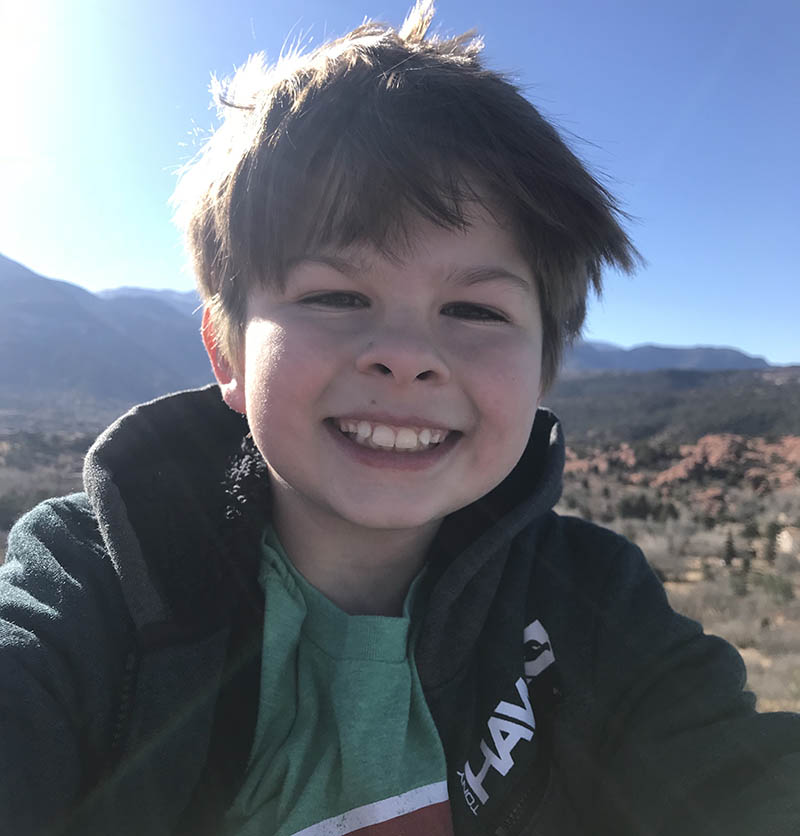 This weekend, we are thrilled for Bradley to join our W15H family as he will be granted his wish to meet Tim Tebow!
"This experience means everything to me. My family has been through a lot of dark days and we have had to learn to trust God through it all. I'll never forget this experience." – Bradley
Bradley's W15H…
Bradley's W15H came true to meet and spend time with one of his favorite athletes, Tim Tebow, this weekend for the Alabama vs. Ole Miss college football game in Oxford, MS!
Friday night, Bradley and his family were treated to a private gourmet dinner with Tim Tebow...
Tim and Bradley spent one-on-one time together as Tim shared encouragement with Bradley, prayed over him and gave him a personalized bible, as well as other special gifts!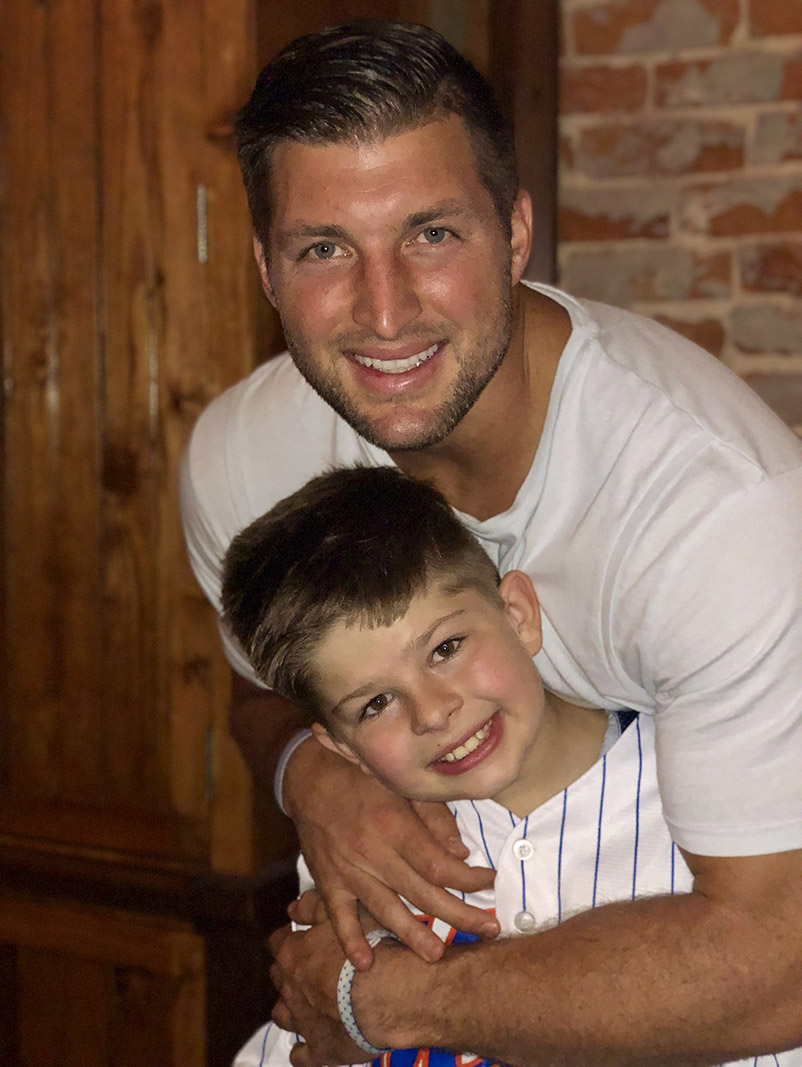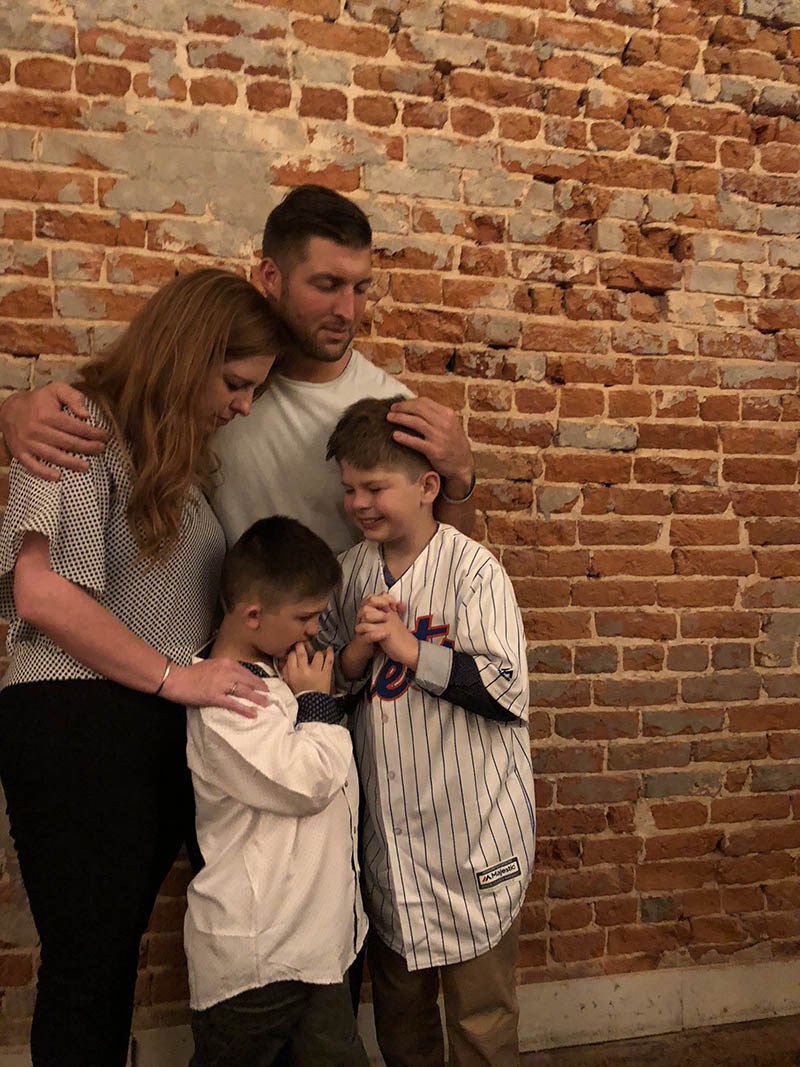 Bradley then enjoyed behind-the-scenes access at SEC Nation where he received a special introduction to the crowd and was treated as a VIP all morning.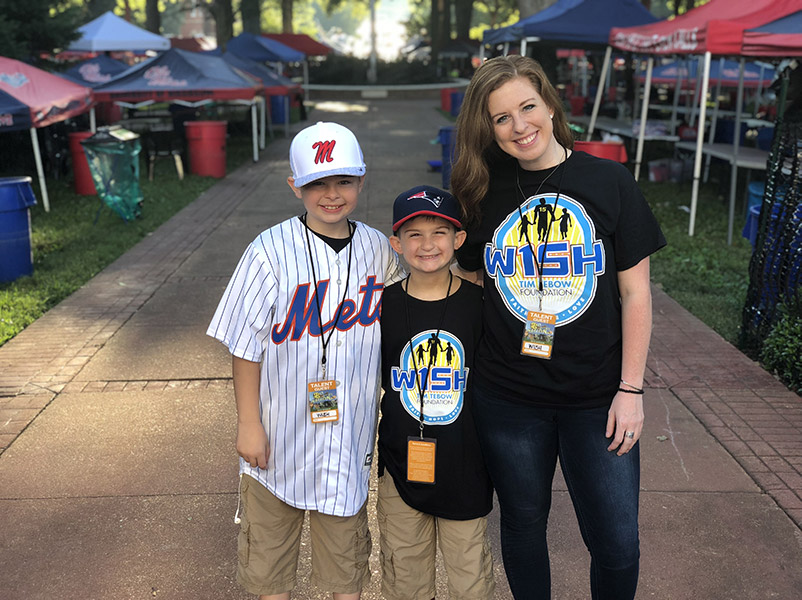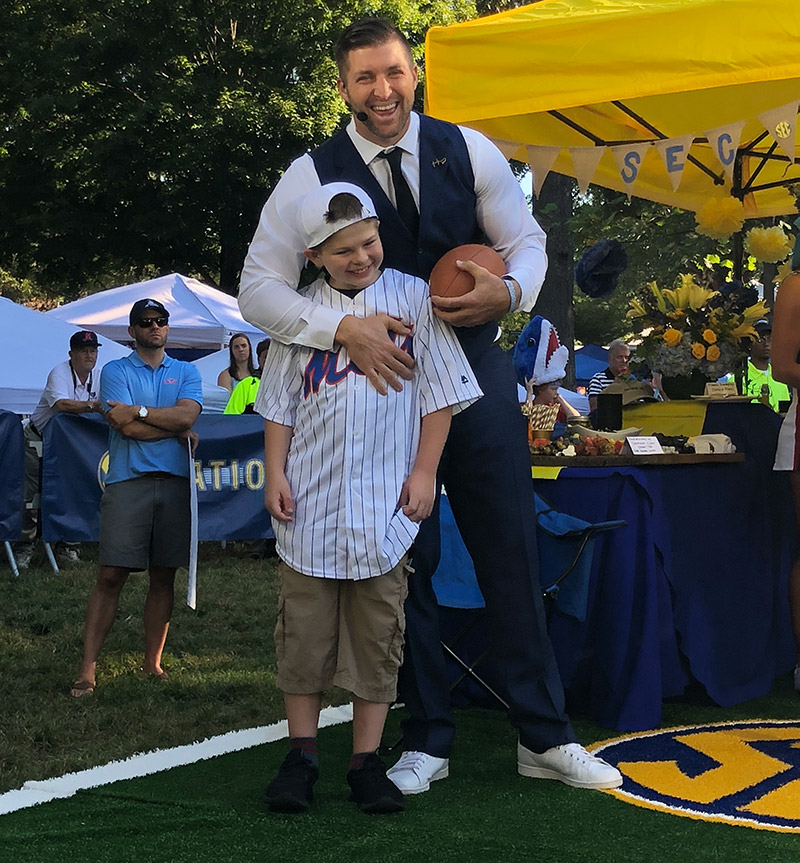 Saturday evening, Bradley and his family attended the Alabama vs. Ole Miss game where they received VIP access to the field prior to kickoff!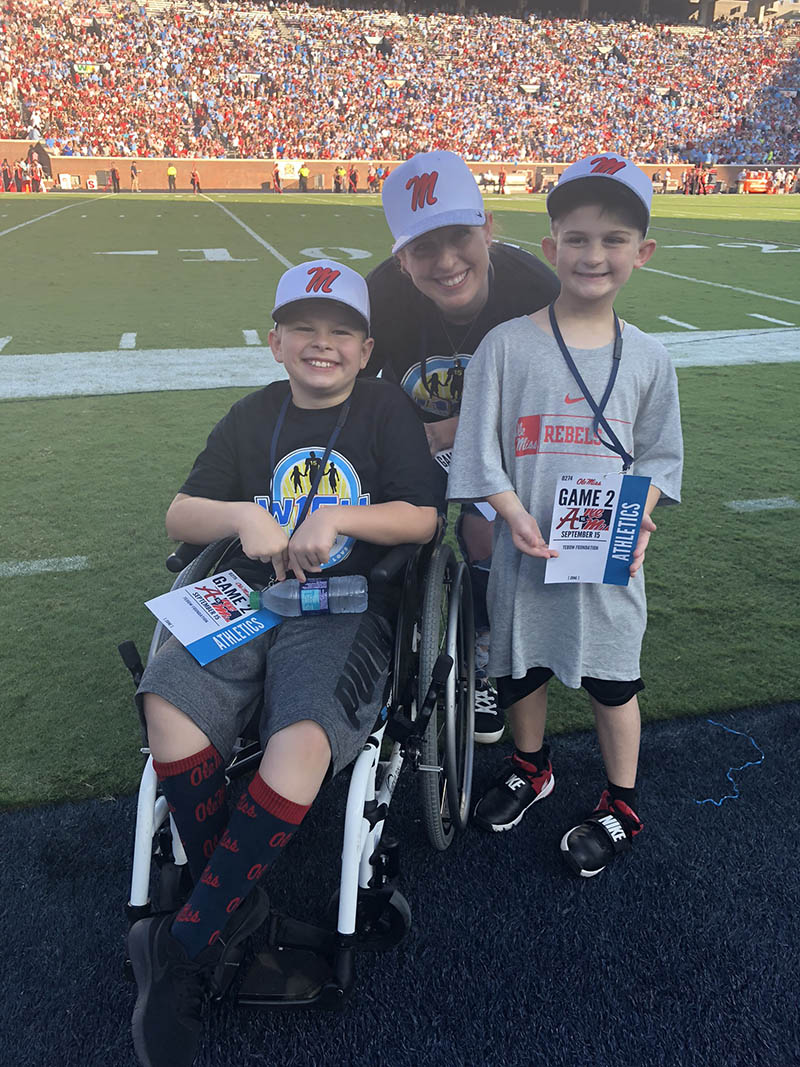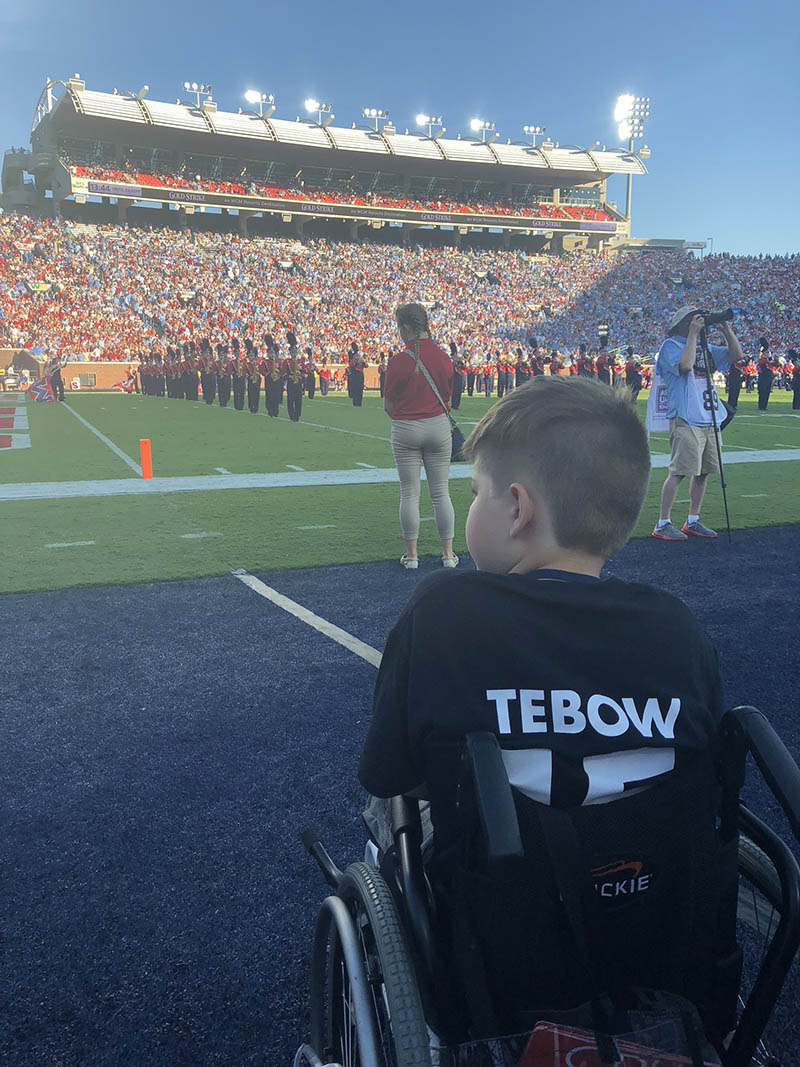 We have been so encouraged by Bradley's strength and perseverance through all the challenges he has faced. His love for God and true joy are an inspiration and we ask that you pray over Bradley and his family as they head back home from their W15H!
If you would like to help make W15H experiences possible for children just like Bradley, please consider making a one-time donation, or joining The Movement, our community of monthly donors.