New Safe Homes Will Serve 32 Survivors of Child Exploitation and Trafficking in Thailand
Hello October 30th, 2023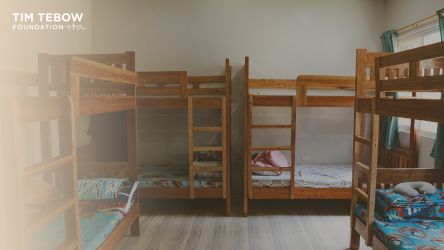 Share This Story
The Compassionate Hope Tebow Village of Hope near Bangkok will be a haven for children who are survivors of child exploitation and trafficking. The first two Homes of Hope, expected to open in early 2024, will serve up to 16 survivors each.
At our new Compassionate Hope Tebow Village of Hope, children will be cared for emotionally, physically, and spiritually. These homes provide a safe, nurturing environment for these children to find hope and healing through holistic care and community. In addition, this campus, like the one in the Philippines, will serve mixed-gender sibling groups, which helps fill a huge need in the community.
"They are not my real family, but they treat me as real family. They have never stopped supporting me, encouraging me, loving me." - Survivor at Compassionate Hope Tebow Village of Hope Philippines
The campus, currently under construction, is located near Bangkok, which is one of the largest epicenters of sexual trafficking and exploitation in the world.
"If you were to go on a 20-minute walk in Bangkok, you would see countless women, men, boys, and girls in the sex trafficking industry," said Al Henson, Founder of Compassionate Hope.
The 2022 Disrupting Harm study, conducted in partnership with ECPAT, INTERPOL, and UNICEF, revealed that "at least 9 percent of internet-using children between the ages of 12-17 (approximately 400,000 children) in Thailand were victims of grave instances of online sexual exploitation and abuse in the past year alone."
"The purpose of our new Compassionate Hope Tebow Village of Hope is to rescue, restore, and redeem these children trapped in the horrors of sexual abuse and trafficking. Where the darkness is the darkest in the Bangkok region, that is where we choose to run with the love and light of Christ," said Henson.
With the Lord's favor, the Tim Tebow Foundation and Compassionate Hope plan to continue building more Homes of Hope on this campus to bring hope and healing to more children.