Worth It: Meet Conlan...
Hello October 18th, 2017
Share This Story
The Tim Tebow Foundation's Adoption Aid program has awarded 70 grants to families making the courageous choice to adopt a child with special needs internationally. Of those 70 grants, 59 children are already home with their forever family! We are thrilled to bring you the story of Conlan Pugh, told through a letter written to TTF and our Adoption Aid partner, Show Hope:
"You have become part of our family's adoption circle, adding a voice and significant resources which speak to the worth and value of orphan's lives, including Conlan's...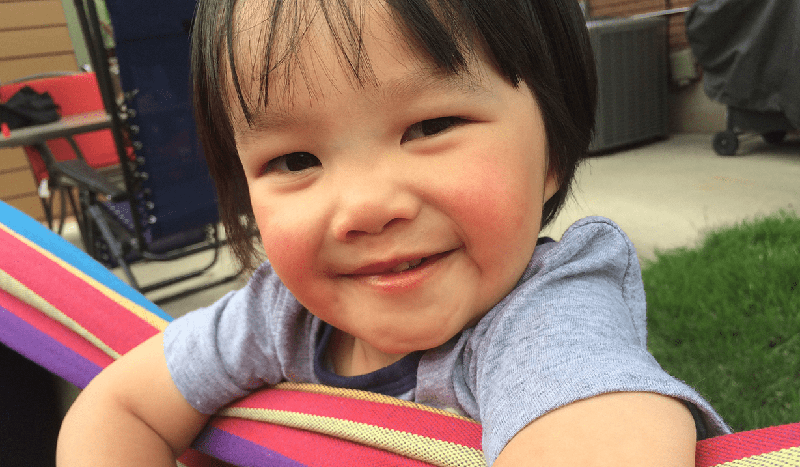 It's hard to believe that a premarital discussion in April 2005 culminated in April 2016. When, as an engaged couple, we discussed what our future family would look like; adoption was a concrete part of that plan. Little did we realize that God would use the disabilities of our biological son to soften our hearts to orphans in China who desperately need and deserve a family to call their own.
Our journey to adoption began as a desire to answer God's call to care for orphans, though we weren't exactly sure how we would fund the process. And while we were confident that God equips the called, we simply didn't realize how faithfully and abundantly He'd provide.
When we saw Conlan's bio on an orphan advocacy blog post, we were overwhelmed with joy that this was our son! That day turned out to be his 2nd birthday and the last one he would spend as an orphan.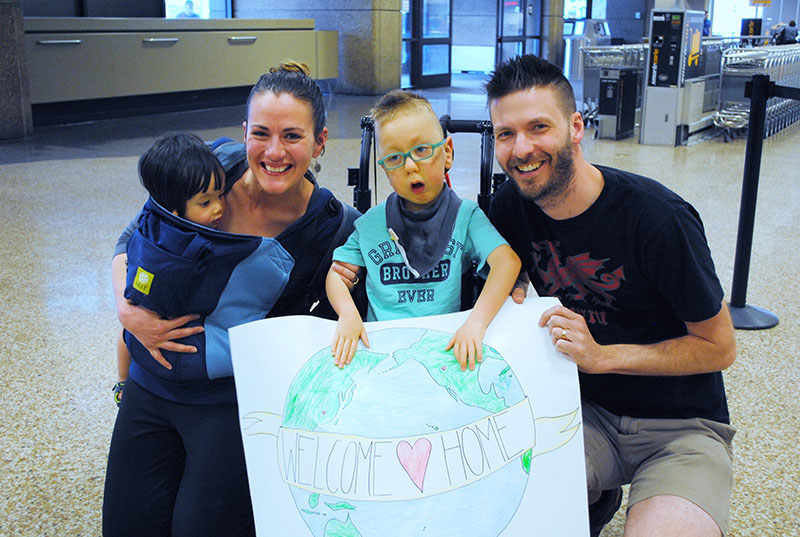 Conlan has been home from China for a year and a half and is bonding beautifully and excelling in so many areas!
He knows exactly who his family is; he loves modeling after his big brother, wrestling with his dad and cuddling his pup...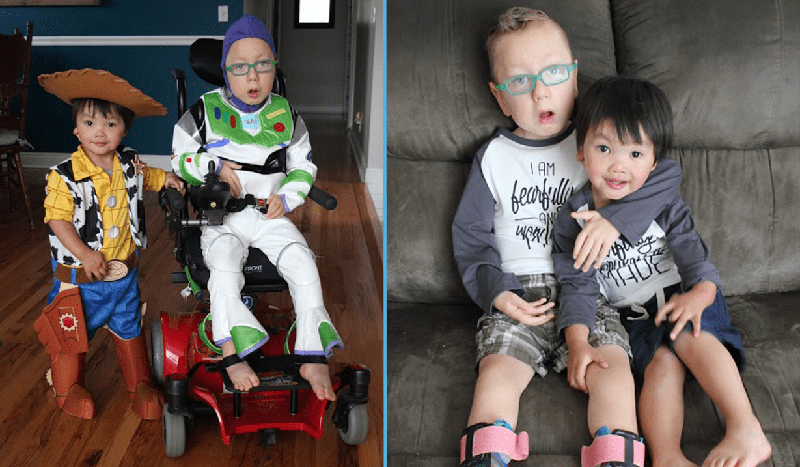 He has experienced countless "firsts" since his homecoming. One of the most significant surprises was that he is profoundly deaf. Since becoming a part of our family, he has been fitted with two hearing processors, allowing him to hear bilaterally for the first time in his life! I will never forget his huge grin and crinkled eyes as he heard me say, "Can you hear mama?" and quickly replied, "Hear mama?" What a blessing to facilitate and witness his senses come alive in more ways than one!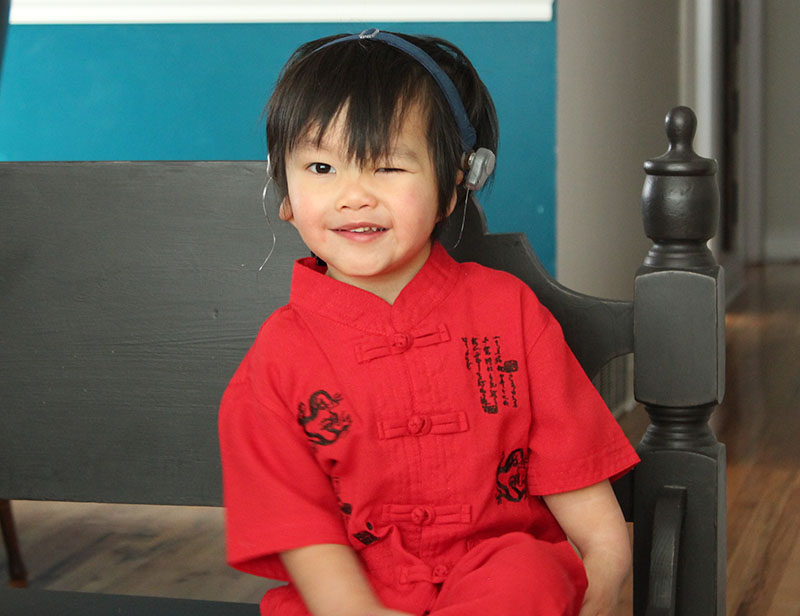 His level of understanding also extends into academics. He is a star student in his preschool classroom and his receptive language has soared from that of an 8-month-old to that of a 4.5-year-old (beyond his actual age!) in the course of the last year. Conlan has also taken great responsibility in his healthcare for his various medical needs, exhibiting such confidence and pride. He enjoys playing baseball, trying new foods (noodles remain a favorite) and driving his plasma car as fast as possible. We can't imagine life without the joy of Conlan and are forever thankful to the Tim Tebow Foundation and its supporters for recognizing the value of his life and the importance of forever families. Thank you from the bottom of our hearts.
With Gratitude,

The Pugh Family
Nathan, Jessica, Lachlan & Conan