In Their Own Words: Our Prayer for Ukraine
Hello April 25th, 2022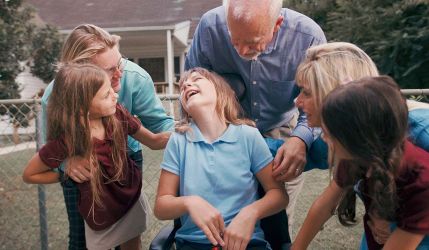 Share This Story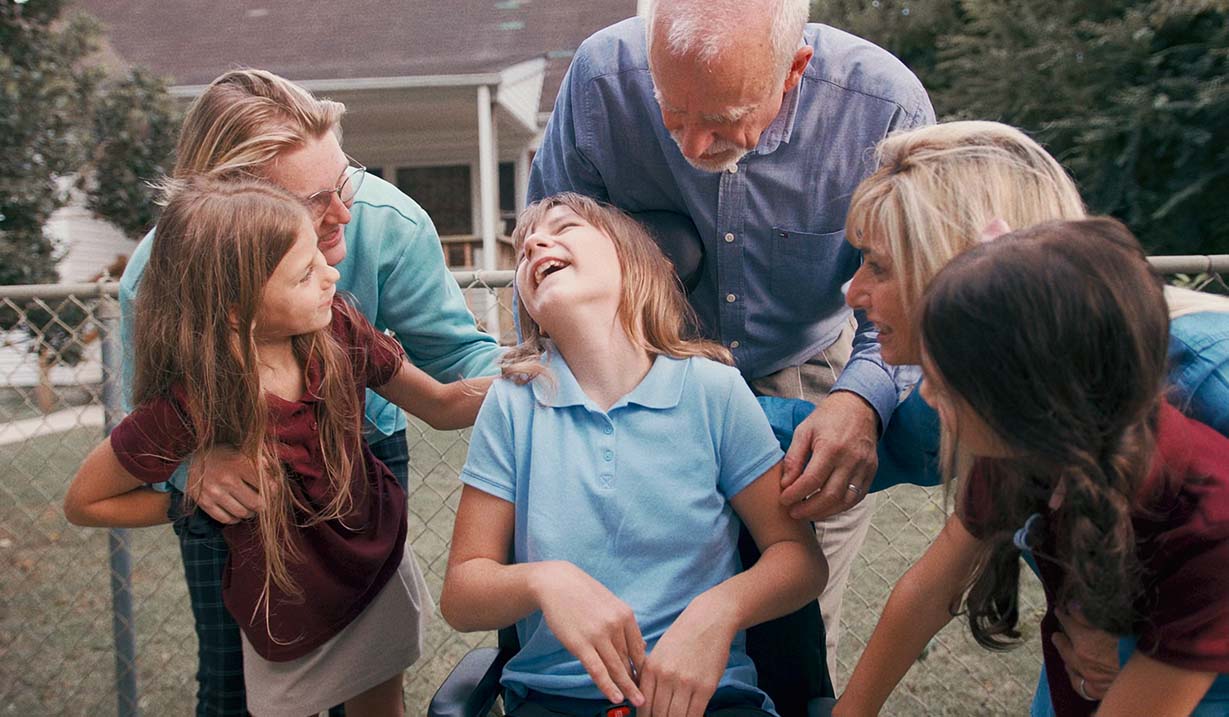 Written by Kurt Petrich, TTF Adoption Aid family member
In 2015, never having been to Eastern Europe, some mutual friends of ours asked us to go to Ukraine on a trip to help orphans. Having just come from losing our spouses, and not knowing each other, we both separately and without knowing each other, said yes.
Lord, regardless of where we find ourselves in this life, give us open hearts and ears to hear the things that are important to you. Lord, in Jeremiah 33:3 you say, "Call to me and I will answer you, and will tell you great and hidden things that you have not known..." And in Isaiah 30:2, you say, "And your ears shall hear a word behind you, saying, 'This is the way, walk in it,' when you turn to the right, or when you turn to the left."
The team headed to Ukraine, and indeed, we did see, hear, and experience things that we had not known, just as God had said in his Word. We visited, saw, touched, and personally sat with children and young adults who no longer had their families. They were alone, with no fathers or mothers. Their only families were paid state caregivers. We saw, close up, how precious each child really was. From afar, they looked nameless, but up close, each special child had a name, with their own story of pain and suffering.
Father, in Isaiah 49:1 you say, "Listen to me, O Coastlands, and give attention, you peoples from afar. The Lord called me from the womb, from the body of my mother, he named my name."
At that time, 100,000 children resided in Ukrainian orphanages. With further trips, the more pain we saw, the more heartbroken we became. But we couldn't just stand by and ignore it, either.
God our Father, help us to not stand afar to watch the suffering of others, nor to just feel sorry for such as these. Lord help us and show us how to step into the suffering of each child we encounter. You said in Matthew 25, "For I was hungry, and you gave me food, I was thirsty, and you gave me drink, I was a stranger, and you welcomed me, I was naked, and you clothed me, I was sick, and you visited me, I was in prison, and you came to me."
The only way to respond to this was in humility. God began to show us how to honor the brokenness that we saw without getting angry about it.
In James 1:20 it says, "For the anger of man does not produce the righteousness of God."
We could only respond by beginning a journey of deep honesty with our own personal brokenness. We were not above these young children. They were showing us that things seem on the outside were just a painful glimpse of the reality on the inside...of each of us.
In Luke, Lord, you tell us the story of the man who fell to robbers. And a priest saw the man but passed by on the other side. But a Samaritan saw him and had compassion, and bound up his wounds, and brought him to the inn, and took care of him. Lord, in 1 John 1:8, you say that if we say we have no sin, then we deceive ourselves, and the truth is not in us. Show us and help us not to fool ourselves by thinking we are something that we are not.
At the same time, we were shown that many of the orphans came from broken families who could no longer take care of their own beloved children.
Lord, you show us and teach us in 1 Peter 3 that all of us are to have unity of mind, sympathy, brotherly love, a tender heart, and a humble mind - not to think more of ourselves.
This childhood brokenness and personal trauma was often born out of trauma in the family, and with parents who didn't have the means to care for their own.
Father, you say in Psalms 127 that children are a heritage from you, the fruit of the womb is a reward. And that children are like arrows in the hand of a warrior. Blessed is the man who fills his quiver with them. Remind us each day, Lord, that these little ones are a blessing and reward to us.
Shortly thereafter, Cyndi's and my love grew for each other, and we were married in October 2015. Ukraine, its children, and specifically the young faces of orphans were on our hearts. Just seeing, experiencing, and talking about what we saw was not enough. Was God leading us in this way? Was He telling us to go left or right?
On one of our trips, we saw a little 4-year-old brown-eyed child. For her, to be in an orphanage without a mother, father, or family was one thing, but here, she was isolated in the corner of the room, away from the others. But even isolated, there was a smile. As a result, something drew our hearts to little Dasha almost immediately.
In Psalms 68:6, the Word says that God sets the lonely in families and that he leads out the prisoners with singing…
However, we had no tools for this. No true experience and no money for something like an adoption. Yet, God, in His mercy, moved us with compassion for young Dasha. We were moved to do that which any of us had ever done...to adopt.
Lord, in Hosea 11:3 you said, "I led them with cords of human kindness, with ties of love. To them, I was like one who lifts a little child to the cheek, and I bent down to feed them."
Dasha was the gate through which Jesus led our hearts to act and respond.
Since that time, we've adopted Dasha's best friend, Tanya, from the orphanage, as well Tanya's biological sister Veronika. But the journey wasn't easy.
During their adoption, COVID-19 had arrived, and the imposing doors to the borders of Ukraine and other nations were closed shut. However, through God's mercy, these same doors to the borders of Ukraine opened. He let us enter and to complete the adoption of Tanya and Veronika. This was by His hand alone.
God reminded us that in Proverbs 3:5-6 it says, "Trust in the LORD with all your heart; do not depend on your understanding. Seek his will in all you do, and he will show you which path to take."
And as a result, our hearts opened further, and we trusted Him even more. No sooner did we bring Tanya and Veronika back home; considerable medical expenses were needed. We could never have dreamed of being able to pay these personally. We just didn't have the financial resources.
But God says in Luke 11:19, "So I say to you: Ask, and it will be given to you; seek, and you will find; knock and the door will be opened to you."
This journey has been one of faith, and we've been blessed in experiencing God's promises fulfilled before our eyes. None of this would have been possible without God's mercy through prayer, faith, friends, and partners like the Tim Tebow Foundation.
Call to me and I will answer you and will tell you great and hidden things that you have not known... And in Isaiah 30:2 you say, and your ears shall hear a word behind you, saying "This is the way, walk in it," when you turn to the right, or when you turn to the left.
However, no one knew what was to come. Regrettably, just a year after Tanya and Veronika leaving the orphanage, war has torn Ukraine apart.
At the time of our adoptions, there were 100,000+ orphans in a system of over 700 orphanages.
But in the early morning hours of February 24, the unthinkable happened with an unwelcome military invasion. Ukraine was instantly transformed into an exodus of millions of displaced Ukrainian refugees. Families had their hearts broken and split apart.
Lord, we pray for Ukraine. We pray for the families of Ukraine. We pray for the fathers, the mothers, and their children. Likewise, we pray for the leaders of this country. For every family split apart, we pray for reunion. We pray for children to be reunited to their parents.
In our household, and on a personal level, as physically removed as we are from Ukraine, there's yet grief.
At times, Dasha cries, longing for her biological mom, grieving the possibility of her having died in the war. Veronika, prays daily for the safety of her friend Stacik, who she left behind at her orphanage. Tanya prays at the dinner table for her babushka (grandmother) and her sister Helena, whom she has no contact with.
In response, we remind the children of Philippians 4:6 and to not be anxious about anything, but in everything by prayer and supplication with thanksgiving, let their requests be made known to God.
Recently, we received Facebook messages, with friends saying planes were flying overhead, and that children needed to evacuate, as protection was nowhere to be found.
Lord, even in the midst of bombs falling out of the sky, in Psalms 91:1-16, you promised us that He who dwells in the shelter of the Most High will abide in the shadow of the Almighty. I will say to the Lord, "My refuge and my fortress, my God, in whom I trust."
Our other dear friends, Katya and Costya refused to flee their beloved Ukraine as refugees. Instead, they remained with their two girls, ministering to friends, loved ones, and refugees. They continue to serve people from places across Ukraine like Mariupol.
"I have told you these things, so that in me, you may have peace. In this world, you will have trouble. But take heart! I have overcome the world," (John 16:33).
Katya and Costya say, "We are serving people from different places like Mariupol, Gostomel and others. We are telling them the Gospel, giving them food and clothes. Our church is scattered now, and we meet together online to keep in touch and pray together.
John 16:32 "Behold, an hour is coming, and has already come, for you to be scattered," and in Acts 8:4 it says, "Therefore, those who had been scattered went about preaching the word."
So, through all of this—our journey, our friendships, and our experience—we know that hope, faith, and love abide, and the greatest of these, is love.
Lord, teach us to love by showing true compassion to children without a home, to broken homes, scattered families, and to parents with no means, whether it be financial or emotional.
Our prayer is for Ukraine to have victory…the real victory being that all would come to the knowledge of the salvation of Jesus Christ.
For He alone... is our savior.