A Story From Timmy's Playroom in Jacksonville, FL
Hello May 22nd, 2017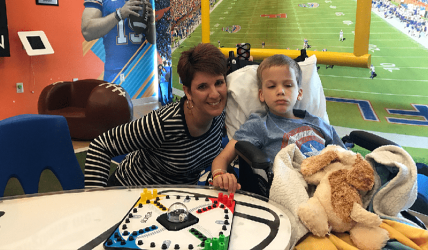 Share This Story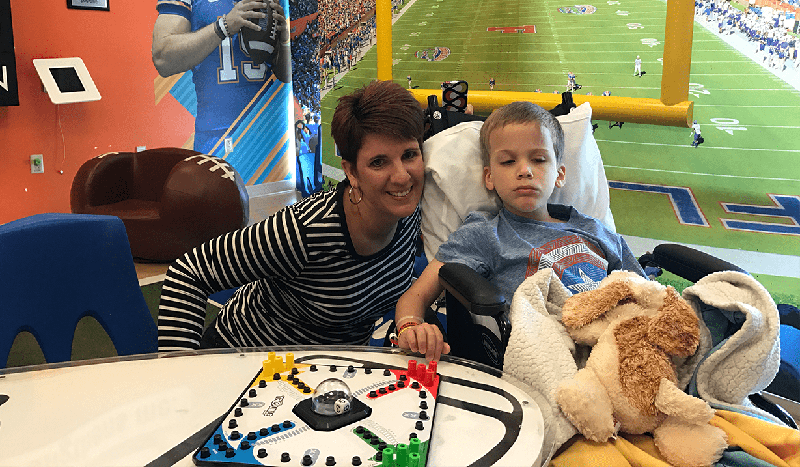 Timmy's Playroom, an outreach initiative of the Tim Tebow Foundation, provides an atmosphere that allows children to take their minds off their medical treatment and just be kids again. Since the first Timmy's Playroom was built in 2012, over 4,750 families have come through the doors of our now 8 locations. The Scott family is one of those families. Here is their story…
Chase was born with Spina Bifida seven years ago. He has had five surgeries and several hospital stays. Recently he had a bilateral femoral osteotomy (rotation of both femurs) at Wolfson Children's Hospital in Jacksonville, Florida. Being in the hospital for four days can really hinder a little boy's need to get up and get around. Since Chase could not walk post-surgery, we wheeled him right around the corner to Timmy's Playroom for some fun activities. There were several volunteers helping with a painting project. Both the facility and programming made Chase's stay so much more enjoyable. While Chase was in incredible pain, he seemed to forget it the moments he was in Timmy's Playroom.
Thank you, TTF, for your vision and compassion to help our son and so many other children during their struggle for healing!
Grateful,
Paul, Jill and Chase Scott
Stories like Chase's are made possible through God's blessings and our generous community of supporters. If you would like to impact the lives of children around the world, please consider donating today.