Red Carpets
Hello January 15th, 2020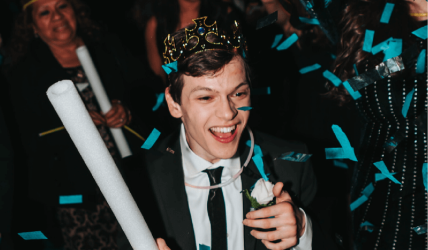 Share This Story
He's walked the red carpet before. An actor with credits on Sesame St. and Blue's Clues, a lead role on the ABC sitcom "Speechless," and an appearance in 2013's "Labor Day" starring Kate Winslet – Micah Fowler is a recognizable face in Hollywood. But earlier this year, Micah walked a different sort of red carpet. This past February, Micah attended the 5thAnnual Night to Shine – not as a film star, but as an Honored Guest.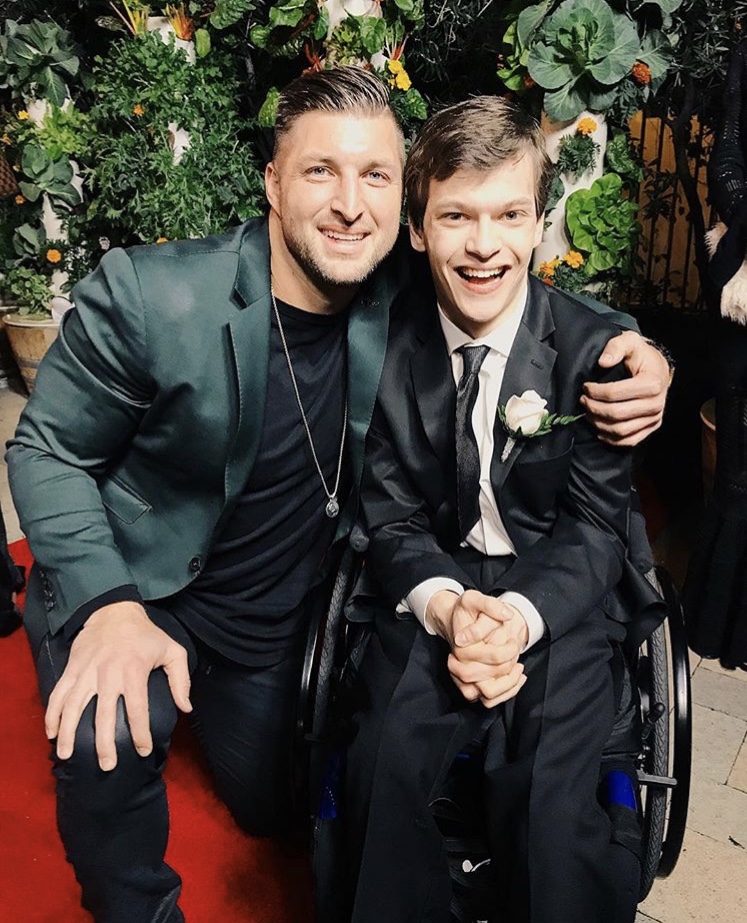 Micah has cerebral palsy. He uses a walker for short distances and a wheelchair for long. Although it is not the case for all people who have cerebral palsy, he is able to speak, though it is challenging for him. Despite what some may consider significant physical limitations, he is living proof that God's plan for all His children is far more creative and far greater than anything we could possibly imagine for ourselves.
Growing up just a few hours from New York City, Micah is not a stranger to the world of acting. His sister Kelsey, a stage and film actor in her own right, has performed in multiple productions on Broadway, as well as travelled the country as a lead in the national tour of Mary Poppins. It was Kelsey's agent who initially approached Micah after seeing him in the audience supporting his sister during an appearance on ABC talk show "The View" several years ago. One simple question later – "Have you ever thought about acting?" – and Micah's life took a sharp turn in a direction no one had seen coming. His success was immediate, and on his 18th birthday, he received the most exciting news yet in regards to his career. Micah had been cast as J.J. DiMeo, teenage son of Minnie Driver in Speechless, a sitcom which ran for three seasons, and centered on a family facing the joys and the challenges that come with raising a child with special needs.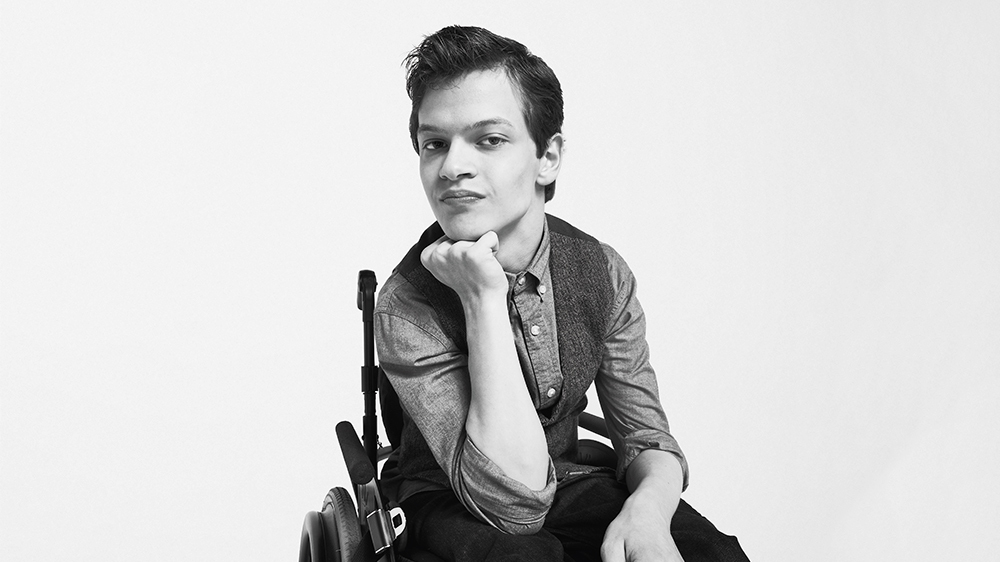 Like Micah himself, the character of J.J. had cerebral palsy. And though the current emphasis on diversity within the film and stage industry is at an all-time high, there has been little improvement when it comes to casting actors with special needs, even to play characters with disabilities. A recent study completed at the University of Southern California found that less than 3% of speaking roles within 1000 popular movies over the last 12 years featured characters who were disabled. Even less of those roles were portrayed by actors who actually have special needs.
Though many might view the current statistics as discouraging, there is also tremendous opportunity for growth - opportunity not only for casting agents and directors, but opportunity for the millions of people watching screens and stages everywhere. Opportunity to remember and affirm that those with special needs are no different on the inside, and that they have something to offer the world. Every person on this earth, no matter his or her appearance, perceived limitations, or needs, is uniquely and intentionally created in God's image, with specific gifts and talents given by Him, as well as a perfect and creative plan designed by Him to use them. Micah's story, like all others, is a beautiful example of this.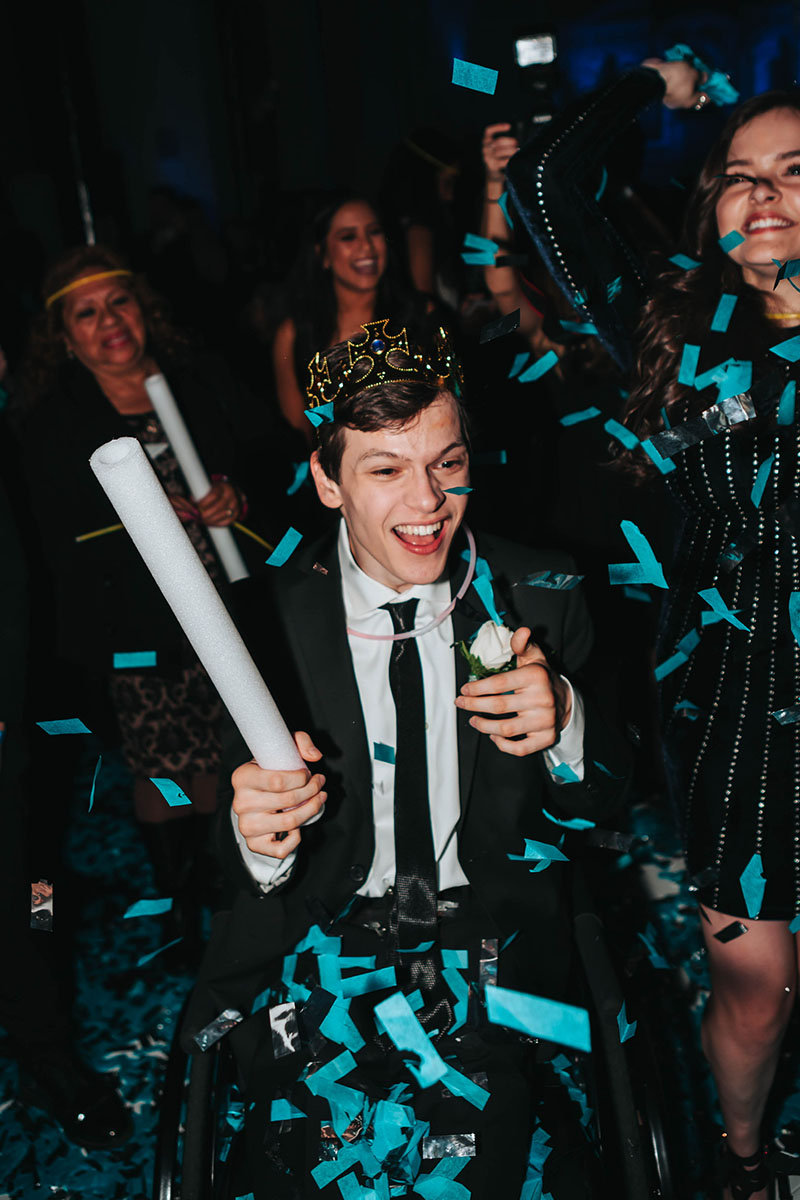 For a seasoned professional who regularly attends movie premieres and award shows, the 2018 Night to Shine was "one of the best nights of Micah's life," his sister Kelsey said. But for him and the other 100,000+ guests who attended the evening, the star treatment they each received was only the beginning. From its inception almost six years ago, the night has always had a much larger purpose. It is a night centered on God's love, an evening first and foremost designed to show each and every guest how special and valued they truly are in His eyes. To remind them that He is still writing their individual stories, even if they do not realize it at the time – stories perfect in their timing and beautifully unpredictable in their plots, and like Micah's, stories each with an impact that go far beyond anything anyone ever could have dreamed.
Over the past five years, Night to Shine has hosted hundreds of thousands of Guests, each with a beautiful and unique story like Micah's; and we know the 6th annual event on February 7, 2020, will be no different. So we encourage each of you to ask yourself - what is your role in the story God is writing with Night to Shine? Maybe you know someone with special needs who has never attended a NTS prom…invite them! Maybe you want to serve in a hands-on way that night….sign up to volunteer! Maybe your business would consider donating goods or services for the evening…reach out to a host church near you and ask how you can help! Whatever way you choose to get involved, we invite you to find your role in this truly life-changing ministry!