Prayers for Ruthi
Hello April 28th, 2016
Share This Story
Today we want to introduce you to one of our sweet Adoption Aid children, five-year-old Ruthi. Our prayer team here at the Tim Tebow Foundation has been praying for Ruthi since we first heard her story, and we are asking for you to come alongside us in prayer for this precious little girl. Born with hydrocephalus and cerebral palsy, Ruthi was abandoned by her parents after they had spent their entire life savings on an operation that ultimately failed. Ruthi endured two more failed operations, one causing massive nerve damage to the right side of her body, and then she ended up in Shanghai where she would undergo yet another surgery.
Despite her early childhood being marked by rejection, abandonment, pain and discomfort, Ruthi exudes a joy that profoundly impacts everyone around her. Two people in particular are Mark and Jenn, missionaries who had served in Mozambique as teachers in a school for orphans and street children. At the time they met Ruthie, they were helping with a home for special needs children in China. Mark and Jenn fell in love with Ruthi and served as her foster parents, but it quickly became clear that God was calling them to adopt her and get her the proper medical care she so desperately needed. After a long adoption process, Mark and Jenn made the decision to move to Boston to arrange for the best possible medical attention for Ruthi's hydrocephalus.
Ruthi recently underwent a "shuntless" procedure in attempt to have her brain drain fluid on its own, without the use of a shunt. As doctors waited to see if the procedure would take, Ruthi endured two straight weeks of poking, prodding, blood tests, temperature and blood pressure readings, all in addition to the extremely high head pressure Ruthi was feeling on a daily basis. This week, it was determined that the procedure was not producing the results doctors had hoped for, and her brain would drain better with a shunt. So on Tuesday, Ruthi went back into surgery to get the latest state-of-the-art shunt installed in her head. The surgery went wonderfully, and the day even ended with a tea party and movie in her hospital room!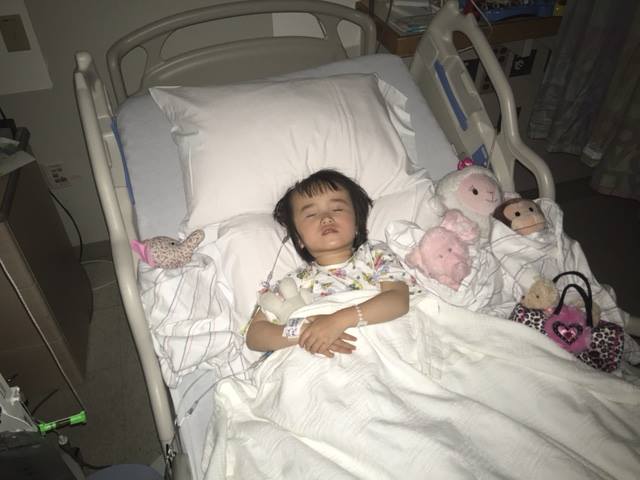 Please join us in praying for Ruthi as she recovers from this latest surgery. We all would love for this to be the last surgery she has to endure. We are praying for this new shunt to be exactly what she needs and that all the excess fluid will continue to drain as it should. Mark and Jenn want nothing more than for Ruthi to have a healthy life, and we are praying that this new shunt will be just one of the many ways that God will meet her every need.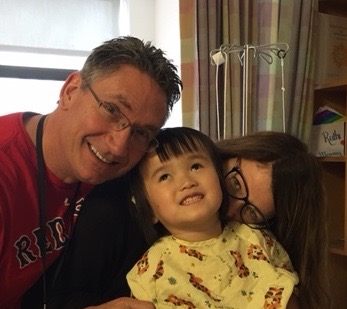 "And my God will meet all your needs according to the riches of his glory in Christ Jesus." Philippians 4:19