Orphans No More
Hello December 22nd, 2020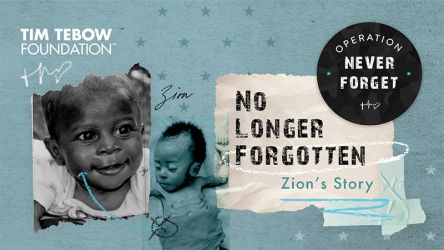 Share This Story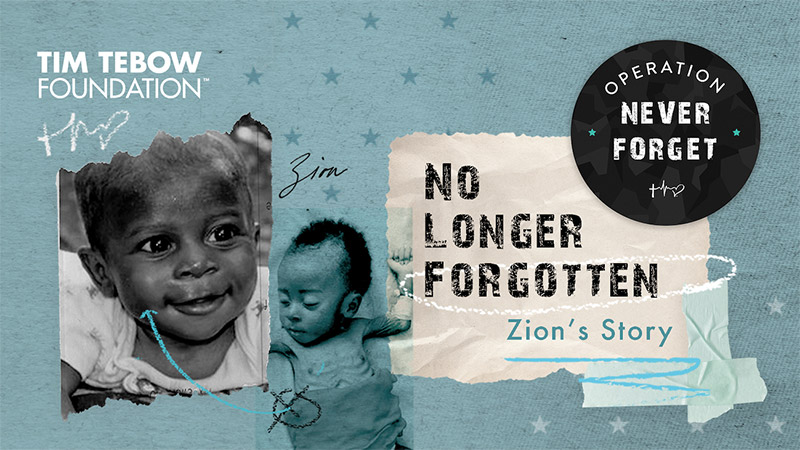 "Like counties in the United States have an animal shelter, every hospital in Haiti has an abandoned children's unit," Mike Wilson, Co-Founder and CEO of myLIFEspeaks.
Hospital "abandoned children's units" hardly deserve the title. Usually just an area outside the main hospital where the children stay in cribs, the hospital does not provide food, diapers, or clothes for the children, and solely relies upon the kindness of volunteers to look after them during the day.
Always conscious of the countless Haitian children in desperate need of a loving home, the staff and leadership of myLIFEspeaks had been praying hard about adding another Family Home to expand their family-based approach to orphan care in Haiti. And thanks to your generous support of the Tim Tebow Foundation, the funding for a sixth family home became available just a few months ago! So when myLIFEspeaks was contacted by Haitian Child Services asking if they could take in two little girls with special needs and a little boy who were abandoned at a hospital in Port-Au-Prince, it was possible for them to responsibly discern taking in the children and placing them within a family for LIFE.
Following the call, the myLIFEspeaks staff was able to meet the two little girls, Ella and Zara, and assess them for special needs and developmental delays. They determined Ella has cerebral palsy, spasticity and some developmental delays but is full of potential. Zara is believed to be blind with mild microcephaly, but overall she is alert, happy, and longing for attention and love.
Also in the bed with Ella was Zion, an extremely malnourished 10 month old baby boy who wasn't expected to live. Brought to the hospital by his mother to be treated for congenital syphilis and then abandoned, Zion was in desperate need of a loving family and medical intervention.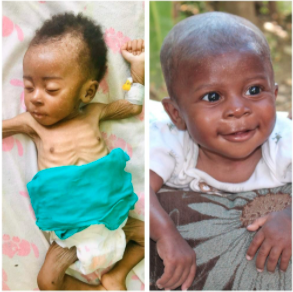 Within just a short time, it became clear that these three children were supposed to be part of the myLIFEspeaks forever family, and the necessary paperwork and preparations were made to ensure the children could be taken to myLIFEspeaks once the Haitian government cleared them for release. Later that month, however, when myLIFEspeaks went to the hospital to pick up the children, they came home with not three, but four.
Between the time of the initial visit and the return to bring the children home, a fourth child was brought to the same abandoned children's area. Nora also has special needs, and had been moved to the same area as Ella, Zara and Zion just three days before myLIFEspeaks came to get them. In prayer, the staff decided Nora was meant to come home to Neply with a family too.

Ella, Zara, and Zion are joining the new 6th Family Home with parents Marcelin and Donia Joseph. Marcelin is currently the Head of Security at myLIFEspeaks and he and his wife, Donia, have two biological kids already. They are thrilled to be adding Ella, Zara, and Zion to their family!
Nora will be joining the Family Home of parents Rigal and Mirlande, who already have three myLIFEspeaks children in their forever care and two biological children. Nora will be their first child with special needs.
TTF Family, thank you so much for your generous, faithful support of abandoned and orphaned children. Because of your giving, Ella, Zara, Zion, and Nora have families for life in a loving community. They went from being discarded to being treated like kings and queens!