Met at the Darkest Time
Hello August 9th, 2021
Share This Story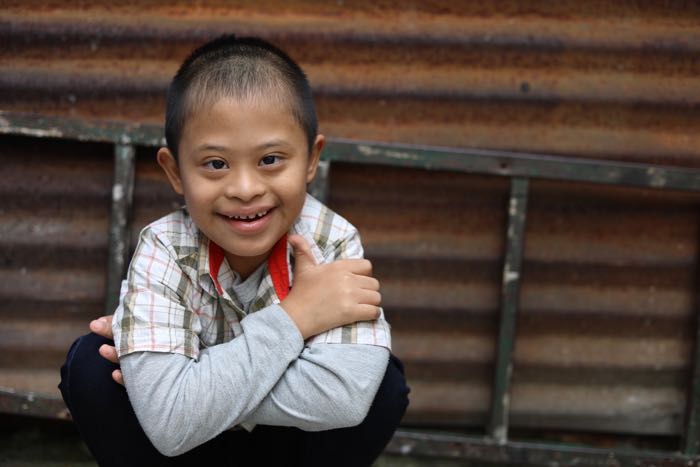 One month after losing her 16-year-old daughter to an aggressive form of cancer, Yaneth found Down Guatemala to fulfill her daughter's last wish: for her brother with Down syndrome to become independent.
Yaneth started seeing how her oldest daughter kept losing weight and got worried she might be sick. After several months of continuous weight loss, she finally took her daughter to the community's health center as they couldn't afford going to a regular doctor. The results devastated her and her husband Rafael; their daughter had stage 4 stomach cancer.
Sadly, after several months of treatment and even a surgery that left them with an enormous amount of debt from a loan shark, their daughter passed away.
"I felt like my life had lost all meaning," Yaneth said. "I would stay in bed all day and cry myself to sleep. The only thing keeping me alive was thinking about my three children, especially my youngest one, Junior."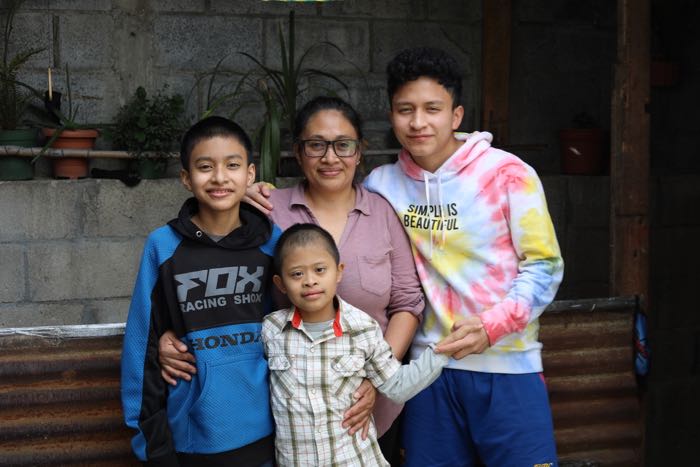 Junior, 11, was born with Down syndrome. Although he didn't have any major medical problems, his parents were very overprotective of him, especially after losing their daughter.
"Junior saved my life. He is an angel," Yaneth said. "He saw me cry and came running to me to wipe my tears. And on her dying bed, my daughter made me promise I would look for help for Junior so one day he could become independent. A couple of days after losing my daughter, a neighbor approached me and told me about a place called Down Guatemala and that is when our lives would change again but for the better."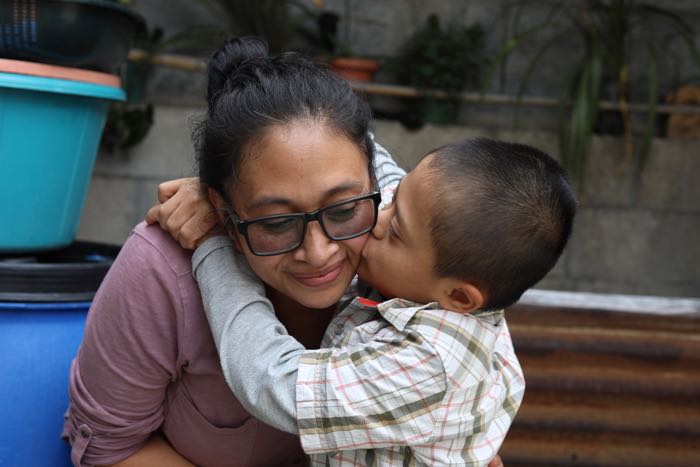 Yaneth was hesitant to go to Down Guatemala and even thought that she might not even be able to afford it since her family had gone into so much debt to pay for her daughter's treatment and surgery. But her neighbors insisted that they could help her and her son.
"After a month of grieving I decided to get up from my bed and visit Down Guatemala and to my surprise it was only a few blocks away from my house," Yaneth said. "When I watched the children receiving therapies in the classroom, I was very excited picturing Junior there too. But that excitement quickly became sadness as I thought I could never afford special education for my Junior."
Without realizing, Yaneth started to regret going to Down Guatemala because she had gotten her hopes up for her child and now, she was not going to be able to afford it. When she asked about the cost of therapies, she was both confused and happy to hear the words from Astrid, the Educational Coordinator, say, "Don't worry, we will get you and Junior all the help you need."
"After leaving Down Guatemala I called my husband and couldn't hold my tears. I told him everything about the staff being nice to me and all the help Junior could finally get. I could start to see a light after going through such a dark period of my life. I was going to be able to fulfill my promise to my daughter right before she passed away," Yaneth said.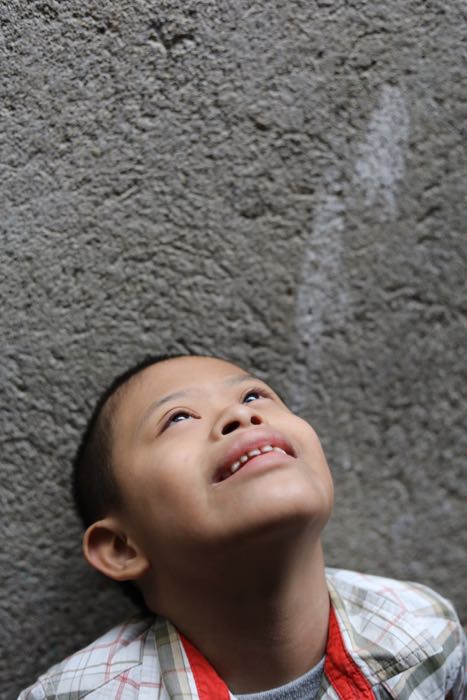 That same week, Junior started attending the group lessons with his mother. Junior was non-verbal and after losing his sister, it was even harder to communicate with him. He would throw tantrums and become very shy at the class.
"One of the things that seemed very little for everyone, was the fact that Junior was still wearing diapers at age 6. I thought he would never be able to live without them," Yaneth said. "My parents even thought that Junior was never going to be able to walk because of all the negative things we had heard about Down syndrome. But only a few months into the therapies, Junior stopped using diapers. I cried that day, because as a mother I started seeing Junior become more independent. Little by little I felt the light returning for me and my family."
After attending Down Guatemala for five years, Junior's family has seen great improvement on his life skills. He is outgoing and even likes to make jokes to his friends and family. His family is proud to see him dress by himself, connect to his virtual lessons and even read the vowels now.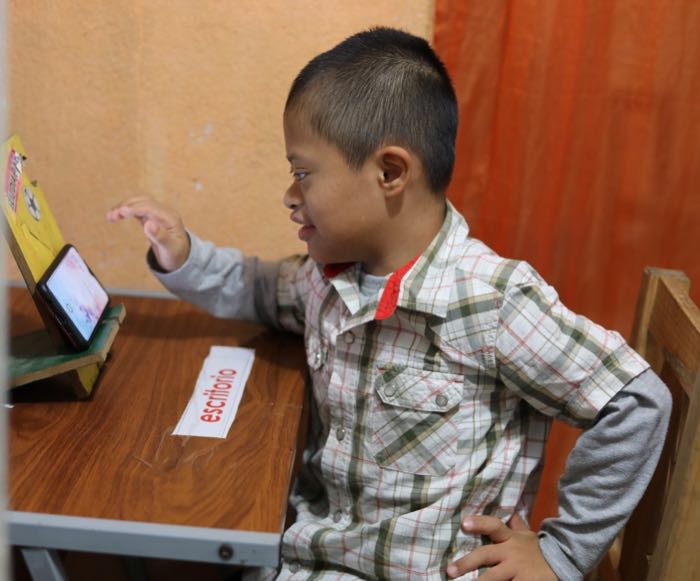 "We found Down Guatemala at our darkest time as a family, but we are thankful that we did. I also want to thank you for choosing to help my son. It is a blessing to have angels as part of our lives," Yaneth said. "People will tell us that miracles don't happen, but we have seen miracles through you. We have seen wonderful things from God through the help you give us. We will never be able to repay you, but God will."
To learn more, visit this link Tim Tebow's 34th Birthday Fundraiser - Darkness to Light: https://timtebowfoundation.org/darkness-to-light/#guatemala