Matthan's W15H With Tim Tebow
Hello November 7th, 2018
Share This Story
"I wish the weekend wasn't over! It was really cool that I got to meet Tim Tebow and it was amazing getting to go to the game and that I got to see the show!"- Matthan Ely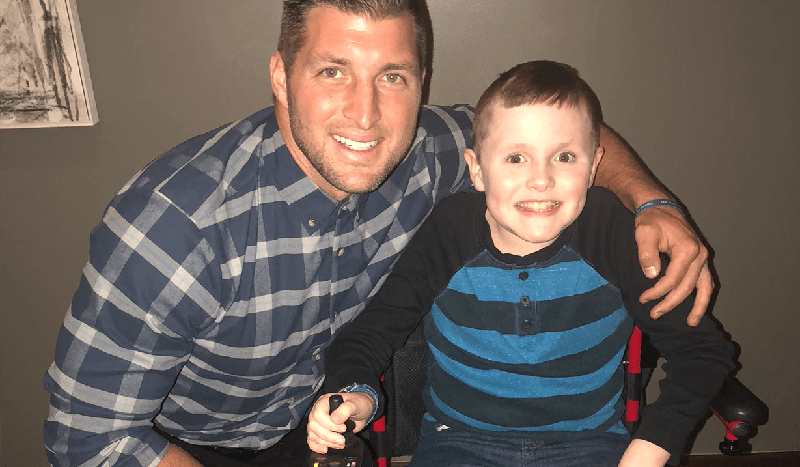 On November 2, 2018, Matthan's W15H to meet Tim came true. The 9-year-old from West Virginia was diagnosed last year with Duchenne Muscular Dystrophy which has positioned him in a wheelchair full time. As Matthan grows and his Muscular Dystrophy progresses, his tendons painfully tighten, requiring a serious regimen of therapeutic stretching multiple times a day. Meeting Tim was a source of encouragement he had long looked forward to!
"Matthan is a very special kid who has been diagnosed with a terminal illness. However, he tells everyone he meets that he is going to be healed. The idea of not being healed never even enters his mind…He is fearless in the face of sickness and disease and he is going to go around the world telling others about Jesus!" – Valerie, Matthan's mom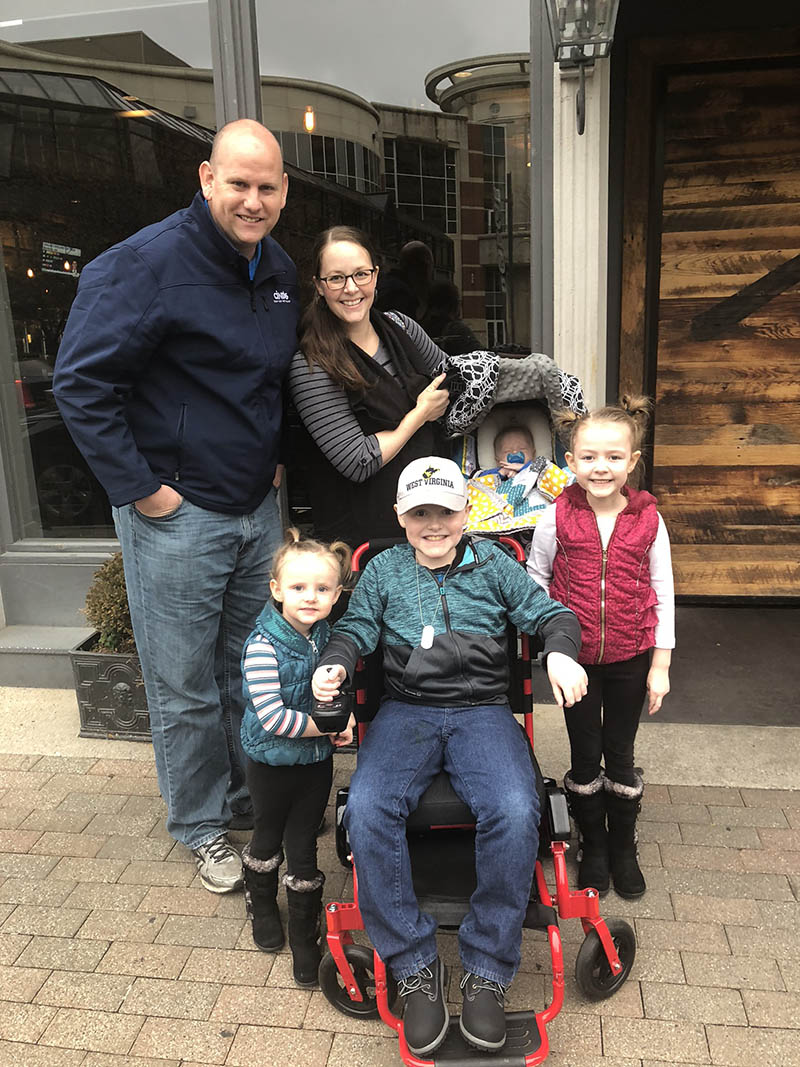 The oldest of four kids and homeschooled, Matthan is very close with his family… "we do everything together!" Along with loving football, Matthan loves to listen to music, pull pranks and tell jokes. In fact, Matthan had a variety of jokes for Tim all weekend long!
Matthan's W15H weekend took place in Lexington, KY, for the Georgia vs. Kentucky game. The one-of-a-kind experience started with VIP hotel accommodations, that Matthan described as, "WOW, this is the biggest hotel I've ever seen!" Matthan then spent Friday night at a gourmet dinner with Tim and his family.
He spent the night talking with Tim and sharing big dreams and everything he wants to do when he grows up! Matthan's Dad, Eric, expressed what Tim means to Matthan…
"Tim is a role model for Matthan. His faith, missions work, and the fact he was homeschooled inspire Matthan that he can reach his goals as well."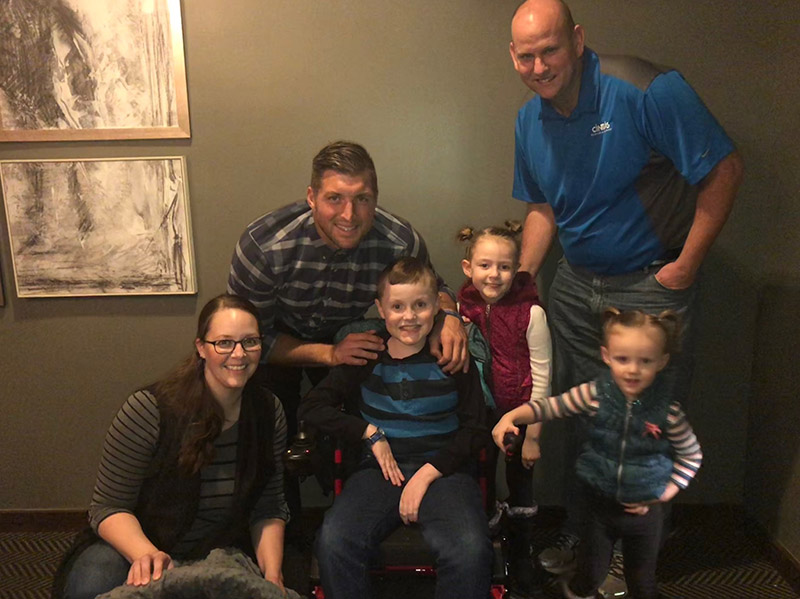 On Saturday morning, Matthan went behind-the-scenes of SEC Nation before the football game… He especially loved getting a VIP tour of the SEC Nation bus!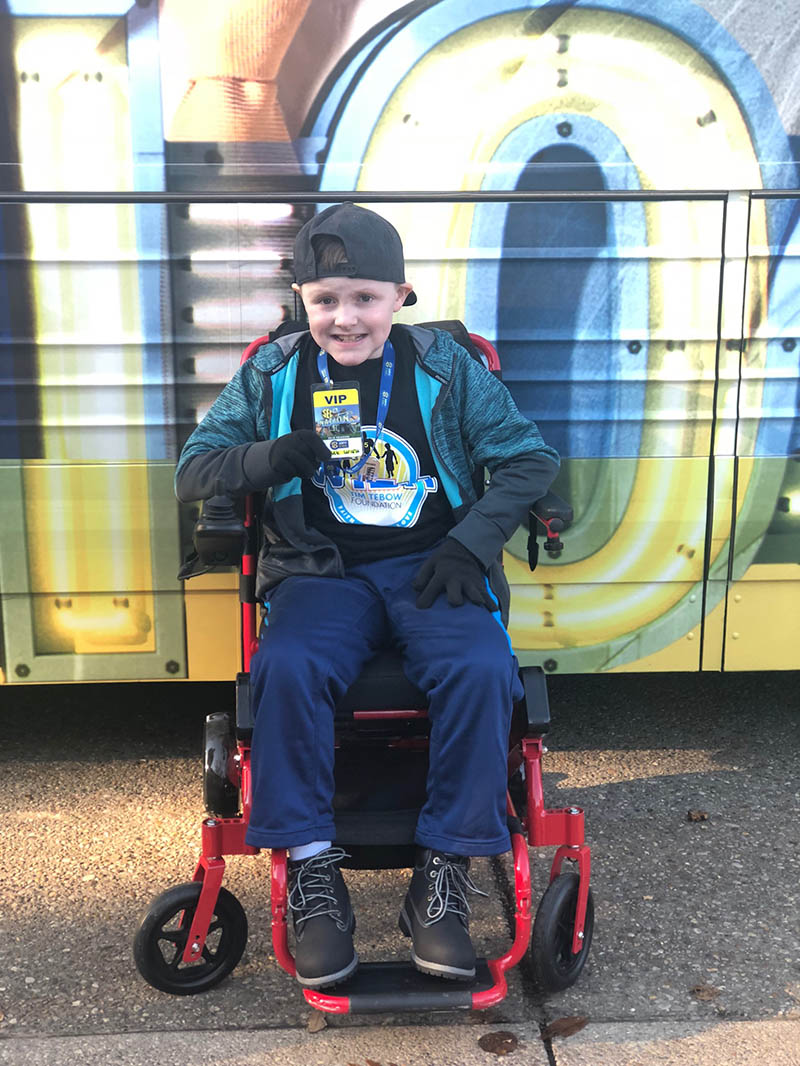 Matthan received a huge ovation from the crowd when he was introduced by SEC Nation Host, Laura Rutledge. Matthan even was interviewed by a local news station and had the opportunity to operate the cameras and learn about film and media!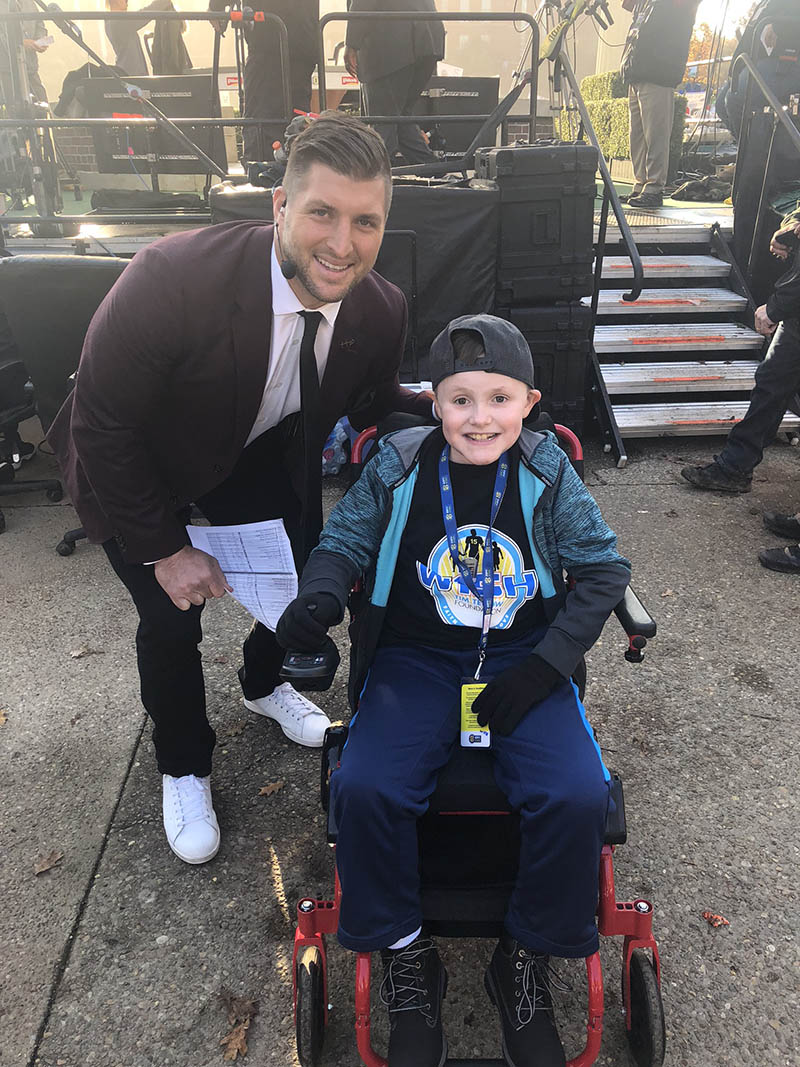 Following SEC Nation, Matthan saw the Georgia Bulldogs take on the Kentucky Wildcats for the battle of the SEC East division crown where he LOVED going onto the field and watching the players warm up.
We are incredibly encouraged by Matthan's faith. His love for others is contagious and he inspires us in the way he trusts the Lord and believes in His healing power. We feel honored to stand in prayer with Matthan and the Ely family as they believe for healing and use Matthan's testimony to bring glory to Jesus…
To help us continue creating W15H experiences for special kids just like Matthan, donate today, or join The Movement, our community of monthly givers!
"Matthan so enjoyed meeting Tim and LOVED the backstage privileges at the show and didn't want to leave the game, but it was all the little details that were put into his W15H that made him feel so special! You all did an awesome and did an incredible job at making him feel the center of attention." - Valerie, Matthan's Mom