A Letter From Tim Tebow & Steve Biondo
Hello December 17th, 2018
Share This Story
Dear TTF Family,
We want to personally wish you a Merry Christmas and pray you and your family are blessed with love and joy in this season! We hope that you know how deeply loved and valued you are by not only our team, but by our incredible Creator!
As we look to close another year, we are humbly reflecting on His goodness as more than 80 children with life-threatening illnesses have now been granted a W15H experience and hundreds have experienced Brighter Days, the Tebow CURE Hospital in the Philippines has provided physical and spiritual healing through 13,152 outpatient visits and 2,680 procedures, 94 families have received Adoption Aid grants, Orphan Care + Prevention is now being provided in 6 countries and over 650 churches have signed up to host Night to Shine in 2019.
God has been faithful to show us how He has been weaving the story of this ministry together from even before we began eight years ago. In February 2019, Night to Shine, which was intended to be a one-time event, will celebrate its 5-year anniversary. This worldwide movement has become an eye-opening catalyst for change in the way churches are responding to and caring for the special needs community. Seeing the reaction from our church communities has encouraged us to think grander, dream bigger and simply, move.
This past February, TTF traveled to Guatemala for the Night to Shine being hosted by Iglesia Cristiana Vida at Down Guatemala, a school that provides holistic education and care for children with special needs and their families.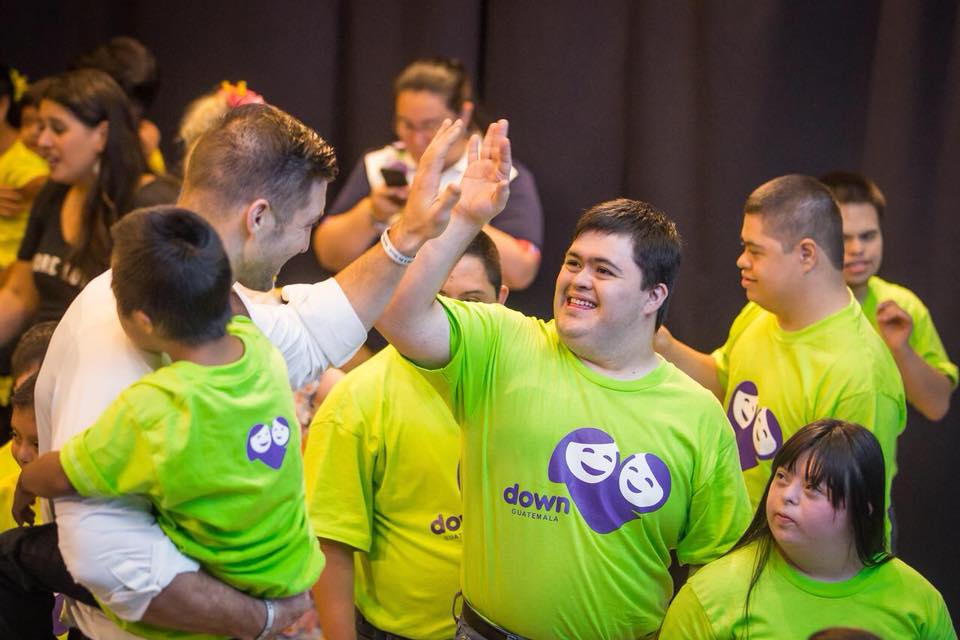 Down Guatemala was founded by the Salazar Family who personally learned of the lack of resources for families with special needs through their own experience, as their son Alfredo Jr. has Down syndrome. The Salazar Family sold their home to start this organization 13 years ago and has since served hundreds of kids and their families. We were inspired by the Salazar's heart and sacrifice and felt called to come alongside them to support their core operations and expand their reach.
DONATE TODAY TO HELP TTF EXPAND ORPHAN CARE + PREVENTION AND SPECIAL NEEDS MINISTRY TO FAMILIES IN NEED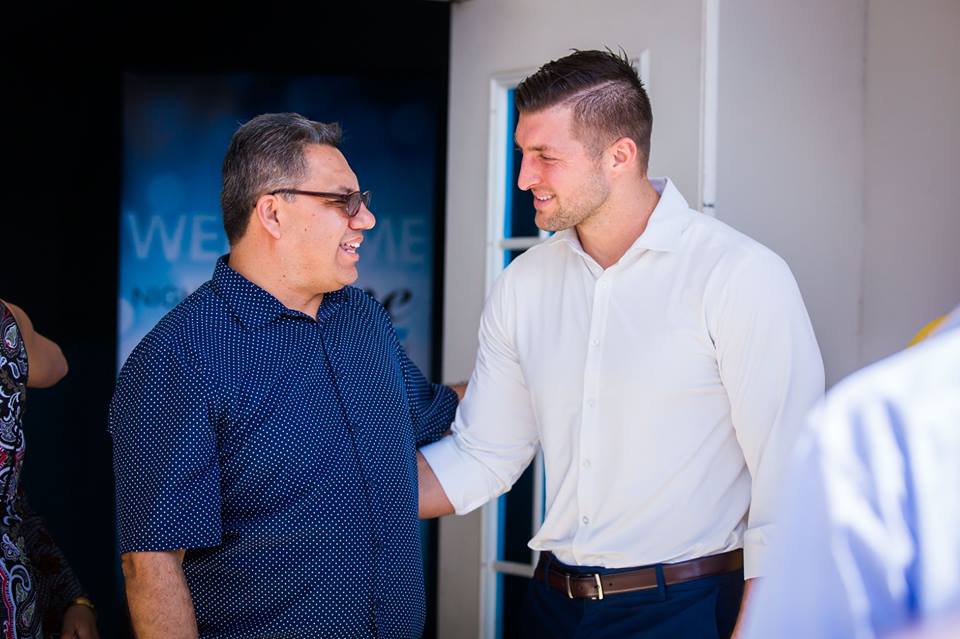 (Tim Tebow & Alfredo Salazar prior to Night to Shine 2018)
The Spirit used our time at Down Guatemala to cast a vision for bringing together other faith-driven, highly competent ministries who have been effective in Special Needs and Orphan Care + Prevention spaces to share ideas, experiences, and what has worked to further the Kingdom of God.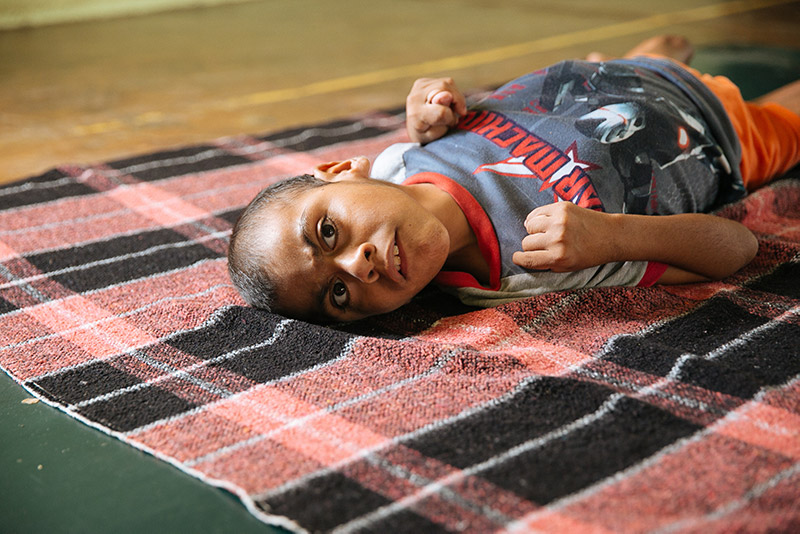 There is strength in numbers; by uniting best practices of our partners now at Down Guatemala, Back2Back Ministries in Mexico, Hands & Feet Project in Haiti and myLIFEspeaks in Haiti, we can help to fortify their ministries and multiply their impact throughout the region and the world.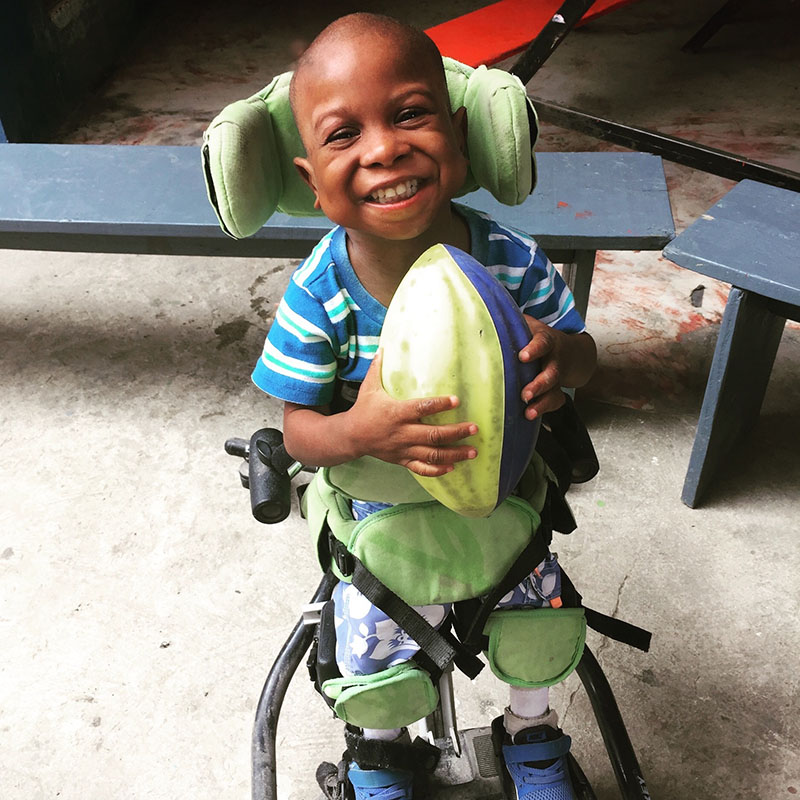 Night to Shine introduced TTF to the specific need in the Central America region; however, this is only the beginning. Our team is committed to spreading a discipleship model across the world to support faithful organizations and build strong families within Special Needs and Orphan Care + Prevention ministries. This investment will compound and create a ripple effect for something bigger than we can even see. That is simply how our God works.
And now these three remain: Faith, Hope and Love. But the greatest of these is Love. 1 Corinthians 13:13
Our prayer is that you join hands with us as we take a step of faith into this new space as a foundation. Our team at TTF has committed to raising $500,000 by the end of the year, which will profoundly impact the children served through the members of this coalition. We feel called to continue moving in this direction and trust the Lord's guiding as each and every dollar, prayer, and word of encouragement will be used to advance HIS kingdom.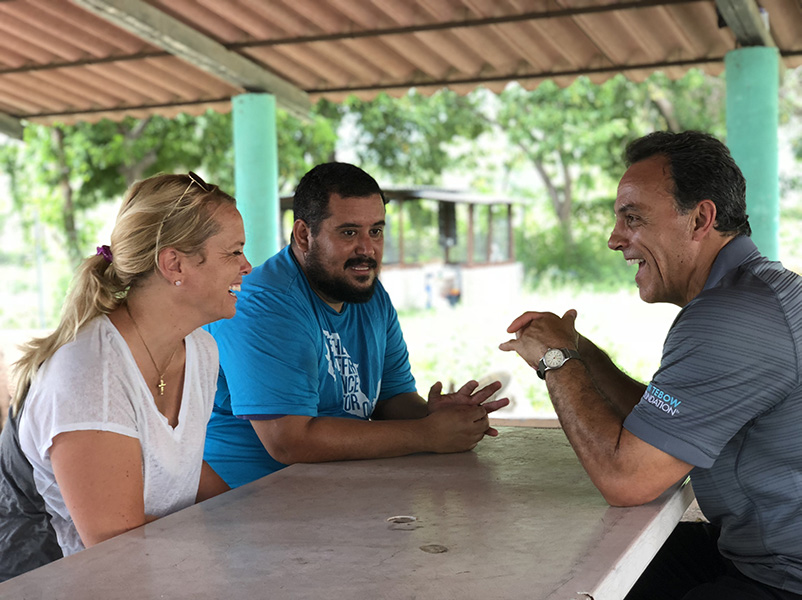 (TTF President, Steve Biondo, discussing what is next with Back2Back Ministries in Mexico)
We feel so blessed to have people like you on our team who are willing to be selfless, willing to sacrifice and willing to make a difference. Our desire is to walk with you in service to each other and in service to these amazing children to FLAT OUT: Change. The. World. We know with God, and your support, this is possible.
Serving HIM Together,
Tim Tebow & Steve Biondo
To make a gift in support of Special Needs Ministry, Orphan Care + Prevention, or any one of our ministries you are passionate about, please click here.