Joey's W15H With Tim Tebow
Hello October 22nd, 2018
Share This Story
Joey's Story…
On July 8, 2018, Joey sustained a broken neck and a severe spinal cord injury that left him paralyzed from the waist down. As a teenager who loves sports, being outdoors and being active in general, this injury was a true test of his faith.
Joey underwent spinal surgery, but remains paralyzed at this time, though his family still maintains a hopeful outlook.
"Joey has come a long way since his July 8 injury. He has almost full function with his arms and hands. He is getting stronger by using a manual wheelchair. He is attacking his therapy with passion. He is starting to get some sensation and movement in his right leg and toes. We are hopeful for a full recovery if it is God's will. Joey will put in the work to make it happen."– Angela, Joey's mom
Joey's favorite verse, "…with God all things are possible" [Matt. 19:26], has pushed him to continue battling toward a complete recovery. This weekend we are thrilled to meet Joey and encourage him to continue trusting God and to continue fighting!
"It's a once in a lifetime opportunity to meet Tim Tebow and hear his stories about faith and sports. He's a tremendous person and I want to learn from him about the best ways to lead my life."- Joey
Joey's W15H…
Joey and his family arrived in Knoxville, Tennessee, on Friday for the beginning of his W15H experience with Tim. During dinner Friday night, we were able to celebrate Joey's 16th birthday with him!
Joey & Tim spent one-on-one time together, shared stories, laughed and ultimately traded encouragement and prayer. We were blessed to be able to share encouragement with Joey in that our hope is not found in circumstances, but rather in Jesus and the future He promises us.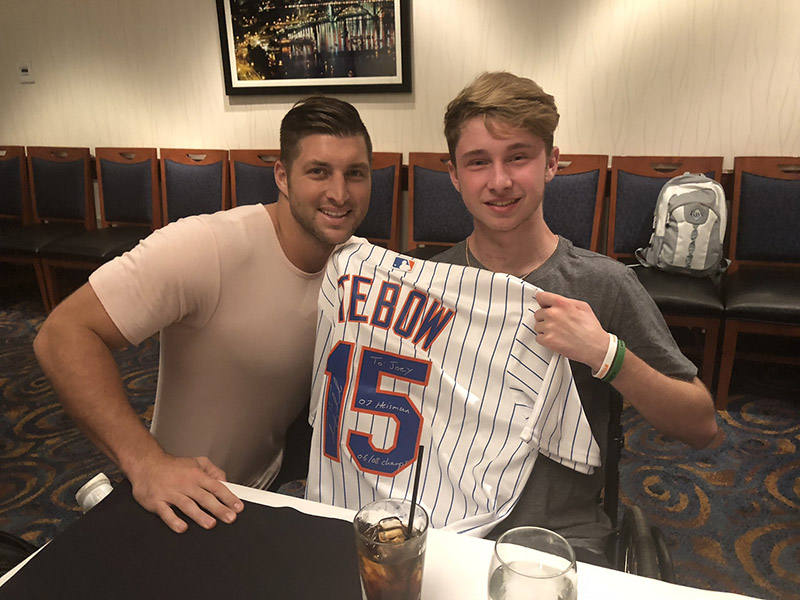 On Saturday, Joey enjoyed the behind-the-scenes of SEC Nation with Tim where he was introduced to a cheering crowd by the host of SEC Nation, Laura Rutledge received a special introduction to the crowd and was treated as a VIP all morning.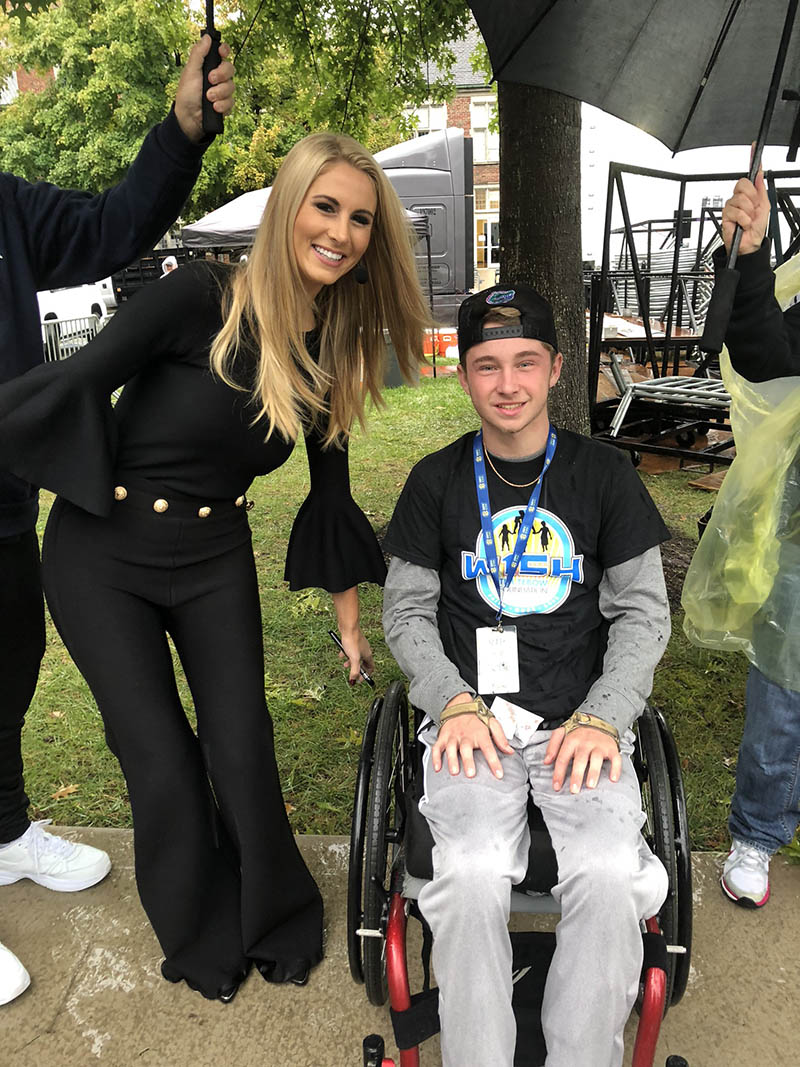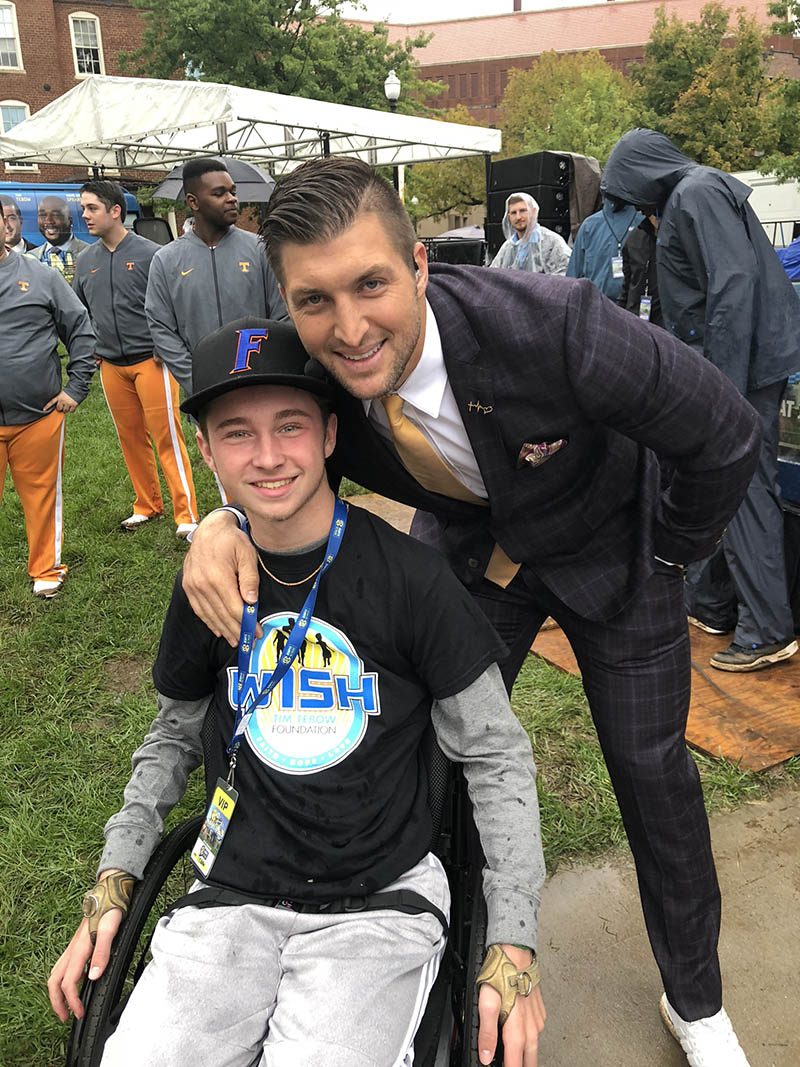 Following SEC Nation, Joey enjoyed on the field access and tickets for the Alabama vs. Tennessee football game.
To help TTF continue providing W15H experiences for kids like Joey, we ask that you donate today or join The Movement.