DJ's W15H Experience
Hello January 26th, 2021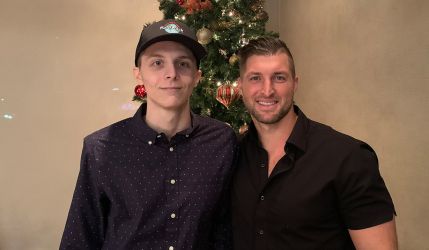 Share This Story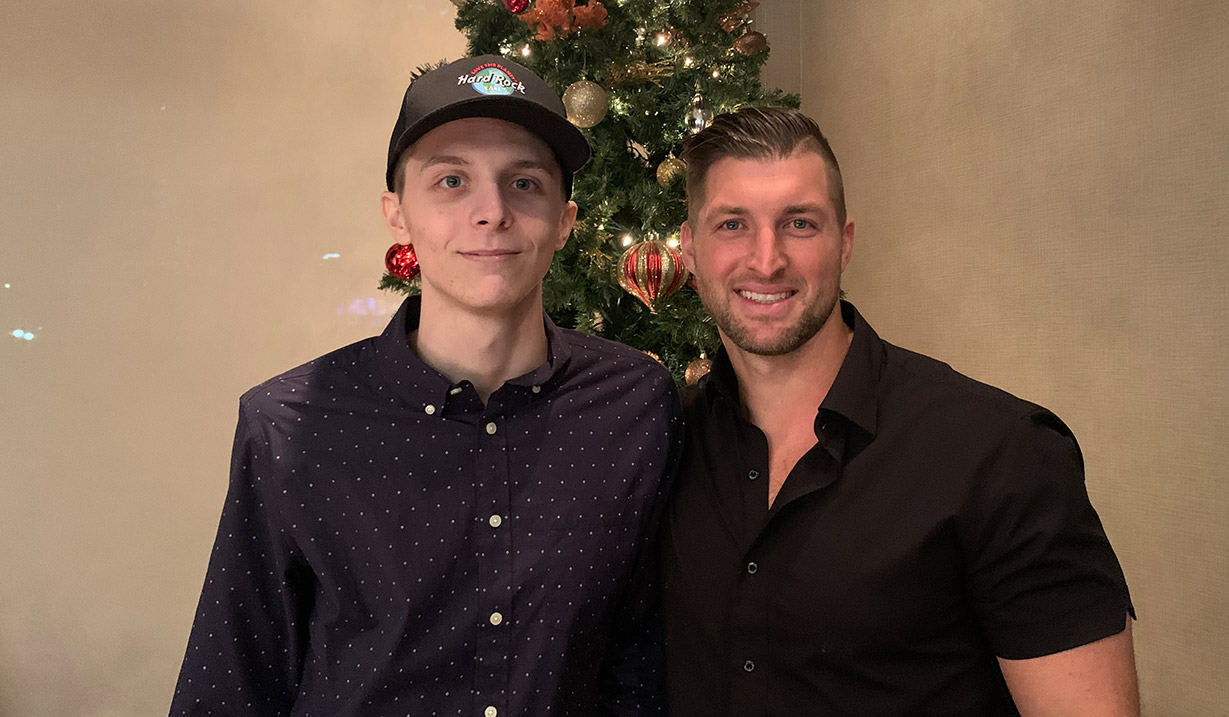 Daniel "DJ" Hall is a young man with a fighting spirit no matter the circumstances. Six years ago, he was diagnosed with Ewing sarcoma; and since then, his cancer has come back numerous times. DJ has undergone several surgeries, and many rounds of chemotherapy and radiation. He is currently back in treatment. Through it all, DJ has continued to fight and refuse to give up. His favorite bible verse is Isaiah 41:10, "Fear not, for I am with you; be not dismayed, for I am your God; I will strengthen you, I will help you, I will uphold you with my righteous right hand."
Working with a fellow wish granting organization, Dream on 3, we were excited to grant DJ his W15H and have him join our W15H family just a few weeks ago! In mid-December, DJ and his dad were picked up by a limo from their home in Georgia and whisked away on a weekend to remember. After checking into their hotel, DJ and his dad then headed to their first surprise of the weekend—playing Madden with Tim. While playing, DJ and Tim were able to talk about life, faith, relationships, and what it's like having a tough assignment from God. Tim encouraged DJ by sharing that he believes God gives his toughest assignments to his toughest warriors, and then DJ shared some of his story and how his trials have led him to God. After playing Madden, DJ and Tim shared a family style steak dinner, and ended the evening with Tim praying for DJ's faith and physical health to be strengthened.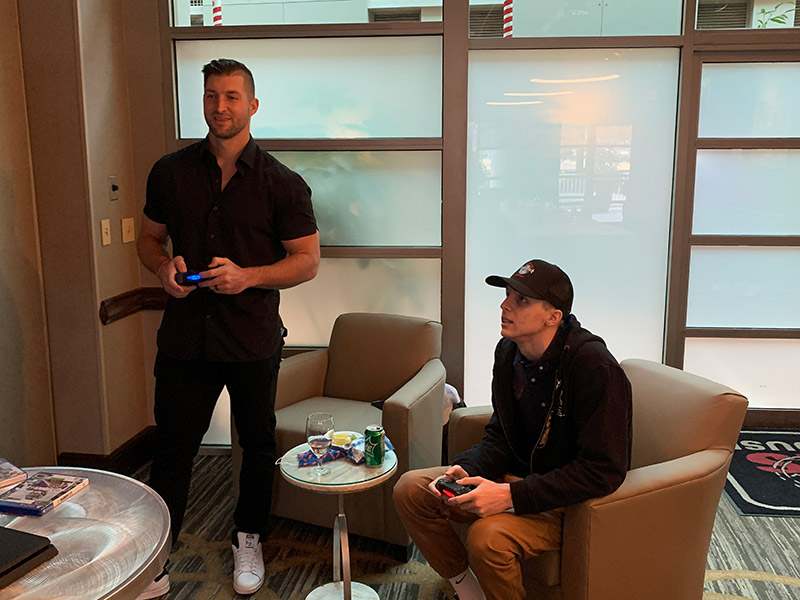 On Friday, DJ and his dad were treated to a tour at The World of Coca-Cola, followed by a seafood feast, and then a private tour at the Chick-Fil-A College Football Hall of Fame. On Saturday, DJ went to Top Golf in the morning, and later that evening, attended the SEC Championship game, where he watched the Alabama Crimson Tide defeat the Florida Gators. While at the game, DJ got to say hi to Tim while he was filming SEC Nation. After seeing Tim again, DJ shared, "I'm going to cherish this experience for the rest of my life."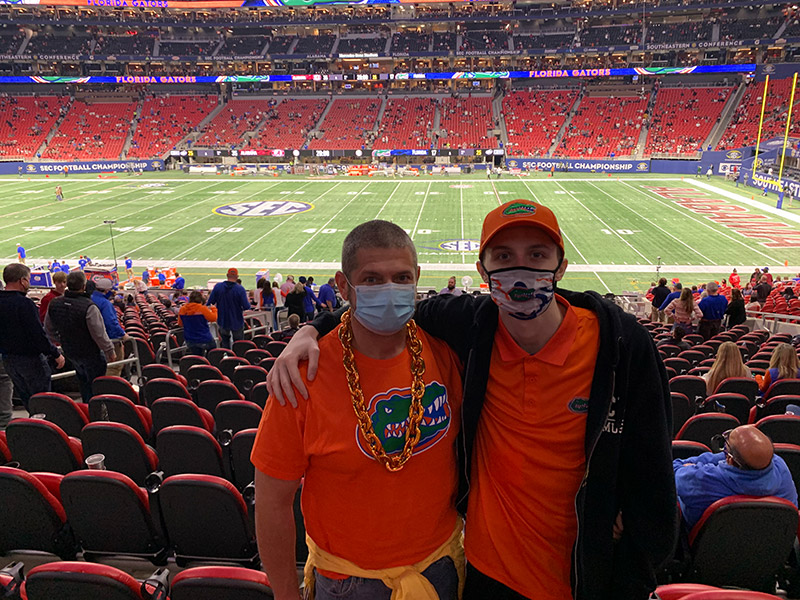 As with each of our W15H kids, we are so excited to continue building a relationship with DJ. Please join us in prayer as he continues treatment for his cancer. Pray for him to be strengthen and encouraged. Pray also for DJ and every W15H child to deeply know their inherent value as a precious child of God and His perfect plan for their lives, regardless of what the future holds!
If you would like to support us in providing additional W15H experiences for children in need, please consider donating today or joining The Movement. 100% of every dollar raised goes directly towards outreach.