7 YEARS OF NIGHT TO SHINE WITH MY BEST FRIEND
Hello May 12th, 2022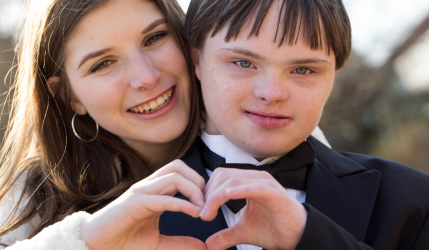 Share This Story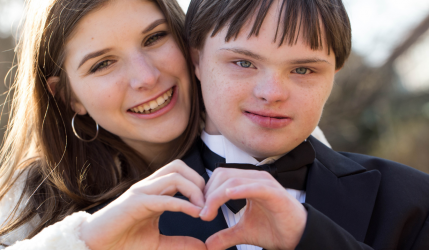 Night to Shine is an unforgettable prom night experience, centered on God's love, for people with special needs worldwide. Like thousands of guests and families around the globe, Claudia and Jacob look forward to Night to Shine as the party of the year. For seven years in a row, Jacob has asked his best friend Claudia to be his prom date. Claudia recently shared her thoughts on how meaningful Night to Shine has been for her and Jacob all these years:
Jacob and I have been best friends since I was 10 years old, so when his mom reached out asking if I'd like to be his first-ever prom date, I was so excited! That was seven years ago, and Jacob and I haven't missed a Night to Shine since.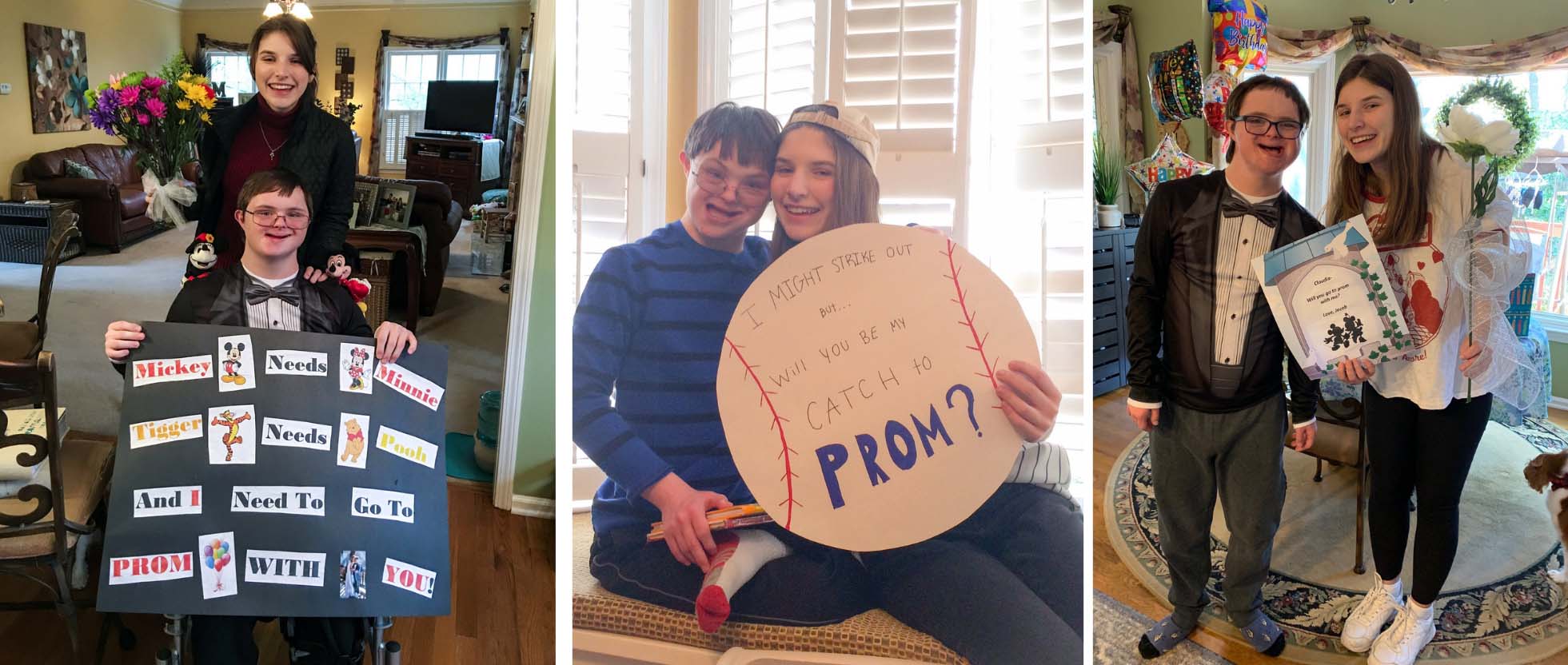 It's a night that I always look forward to, and Jacob talks about year-round. It's become an event that is honestly one of the most fun nights of the year – whether we're dancing on the church dance floor or in his living room due to Covid.
Watching Jacob come alive for karaoke and busting a move on the dance floor always makes me smile. The event has represented so much to us through the years, as Jacob overcame medical hardships and then the isolation that Covid brought. And for me, prom became a steadfast event to look forward to – through high school, college, and now as I finish my first year in the corporate world – Night to Shine with Jacob is our party of the year!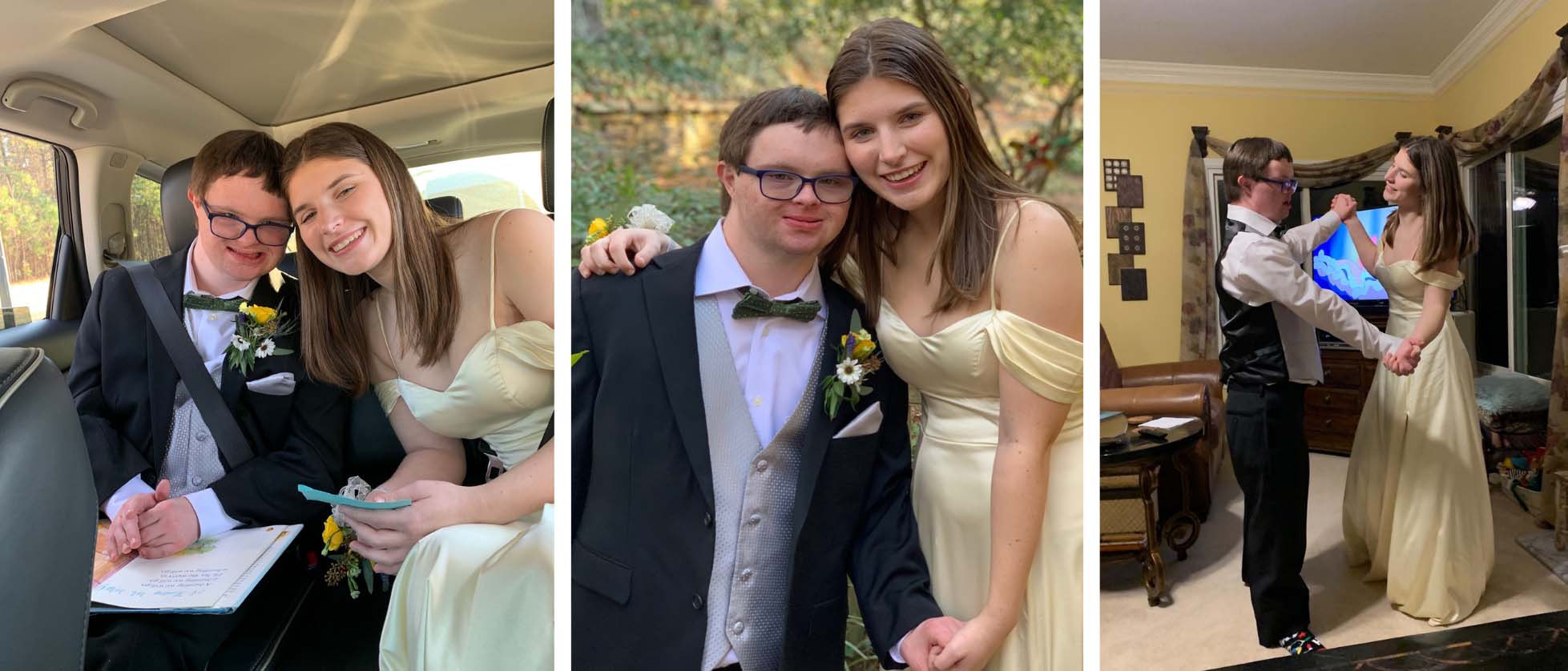 Nothing compares to dancing the night away with my long-time best friend, our favorite songs being an eclectic mix of Taylor Swift, Beatles, and Disney songs. Jacob's music therapists prep him for dancing with me every year, making him the best dance partner!
Through seven promposals, dinners, and proms, every year gets better than the last. Night to Shine is such a special place to celebrate our now almost 14 years of friendship, and it fills my heart with so much gratitude for the unconditional love Jacob (and his family) has given me over the years.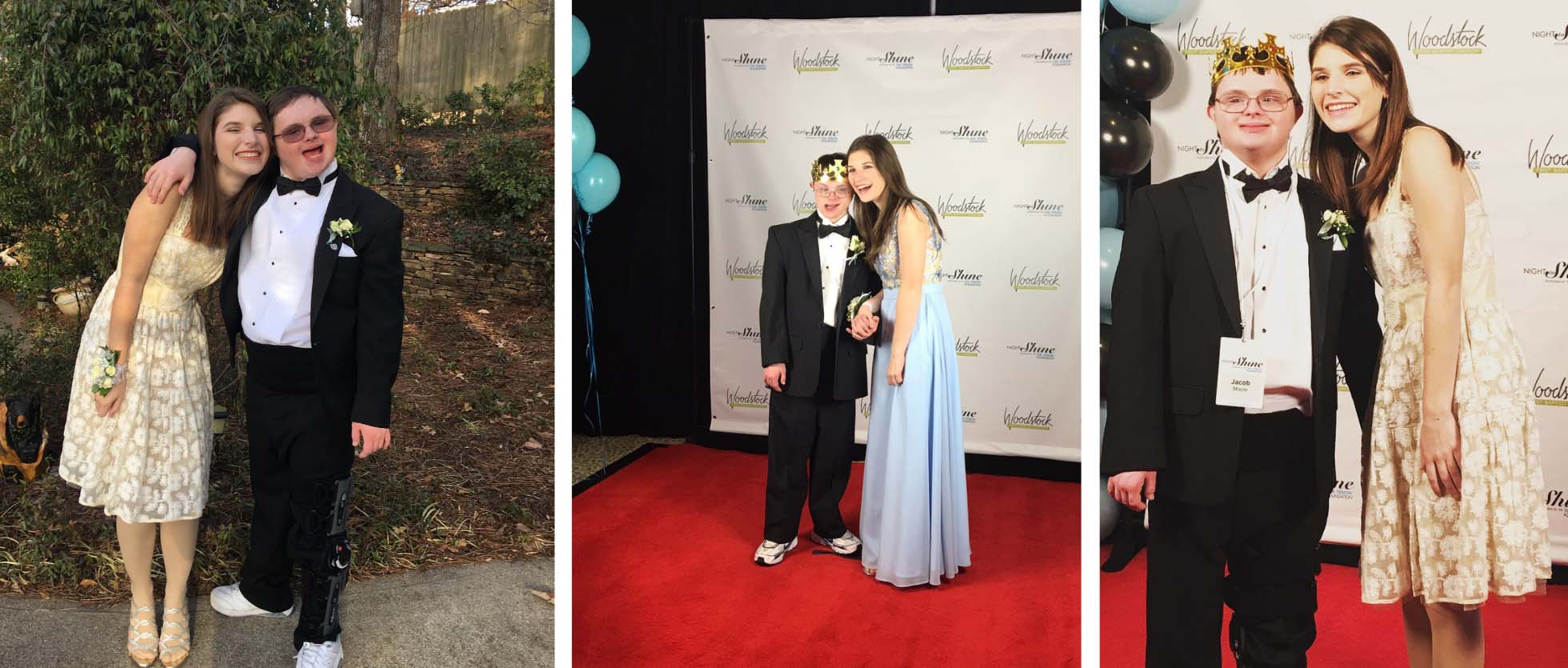 Night to Shine has been a tangible way for TTF to share God's love for people with special needs all over the world and it's our honor that we get to celebrate Jacob, alongside his best friend Claudia, every single year!
You can be a part of Night to Shine 2024 (IN PERSON!) Click here to refer your church to host Night to Shine!