Gavin's W15H With Tim Tebow
Hello September 10th, 2019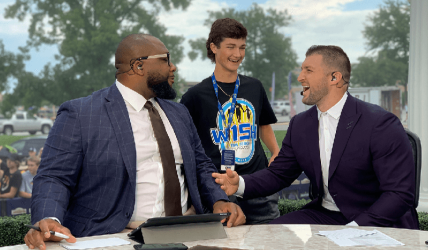 Share This Story
Gavin's Story...
In 2014, then 11-year-old Gavin Hill received news that would forever change his life. He had been diagnosed with neuroblastoma, a rare form of cancer, typically affecting children under the age of five. For a boy who spent his days playing sports, off-roading, fishing, and helping around the family farm in North Carolina, the diagnosis was devastating. But one year of intense treatment later, Gavin received the best possible news – his treatment had been successful, and he was once again healthy! Since then he has used his story to encourage those around him, and bring Faith, Hope and Love in his own unique way to those needing a brighter day in their darkest hour of need. It is for that reason, we are excited to have granted Gavin's W15H to meet Tim this past weekend!
"I am a huge Tim Tebow fan!" Gavin told us in the weeks leading up to his W15H experience. "I've always worn the #15 in football and baseball in honor of Tim, and admire his work ethic, athleticism, and strong faith in Jesus Christ. I'm blessed to have an amazing opportunity like this!"
Gavin's W15H...
Gavin's weekend centered around one of his favorite things in the world – college football – and began with a dinner on Friday night, where he, his parents Tony and Stacy, and younger sister Gracin met up with Tim. And though much of the table conversation centered around sports – from Gavin's lifelong love of the Florida Gators, to proper throwing technique – the two also talked about more serious topics, including the importance of standing up for those who can't stand up for themselves. It's an opportunity Gavin has frequently with schoolmates, and one Tim challenged him to seize, reminding him that sometimes even the smallest gesture can make a huge impact.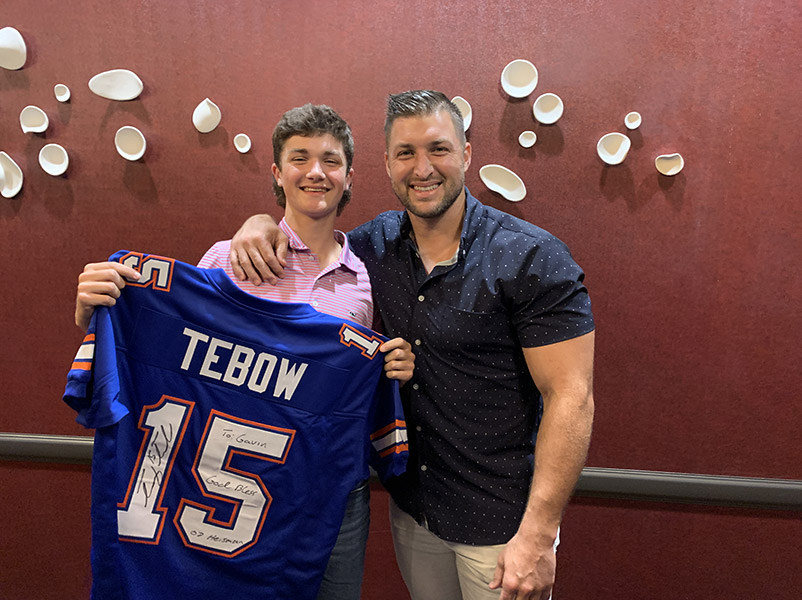 The next day the Hill family attended the Missouri v. West Virginia game, but not before spending time with him on the set of SEC Nation prior to kickoff. There, they were introduced to the other hosts, and got a behind-the-scenes look at how the show is produced each week. After witnessing a rout by the Missouri Tigers, the fun day continued as the family ate dinner that evening at a restaurant where diners were taught how to make their own sushi – Gavin's favorite!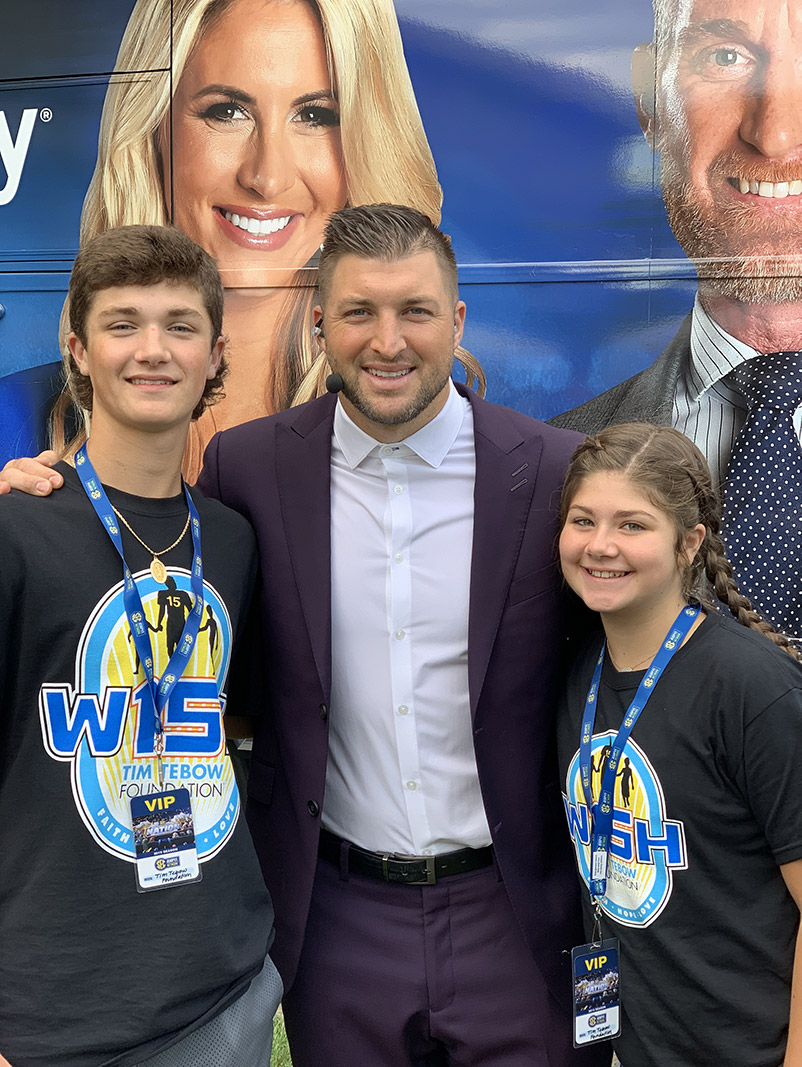 And though the weekend was filled with fun, laughter, and some of Gavin's favorite things, it was also, as his father told us, even more than this. "God's presence was surely felt by our entire family over the weekend. Tim will always be a huge mentor and positive example to us of how people should live their lives by being meaningful and purposeful through God's grace and mercy."
We are so excited to welcome Gavin and his family into our W15H family, and cannot wait to see what God has in store for him in the years to come! His healing is a true miracle, and a sign that the Lord still has work for him to do here on this earth!
Would you consider partnering with us today so more children with life-threatening illnesses can have the opportunity to experience a W15H weekend? Every dollar matters as we strive to honor, serve, and celebrate these precious children in need of Faith, Hope and Love!